A quiet afternoon across the Tennessee Valley, with plenty of sun and temperatures climbing into the lower 60s.
Thanks to an area of high pressure, we'll hold onto this quiet and warm pattern through Wednesday.
The high is forced east on Thursday thanks to an approaching low and an associated cold front. Winds will be more southerly on Thursday and it will likely be the warmest day of the week. With the southerly winds will also be an increase in moisture.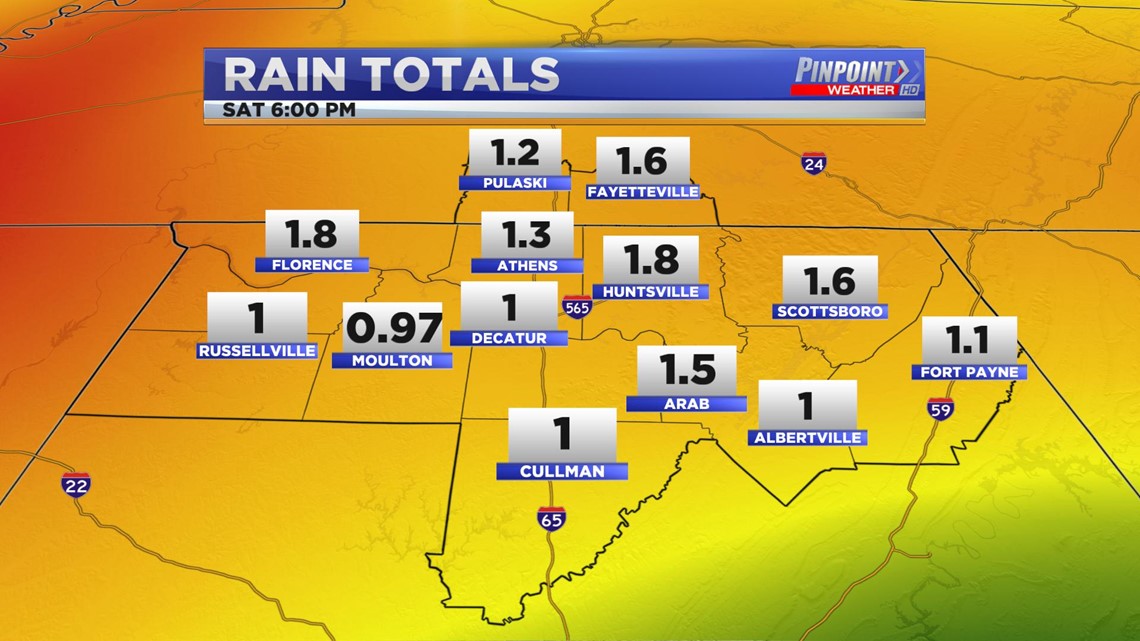 Moisture + a cold front = rain, and in this case some of us could see a lot of it. Rain could start as early as Thursday evening but will pick up in intensity through Friday and into Friday evening. Not the greatest of news for FNF or the Christmas Light fun at Bridgestreet.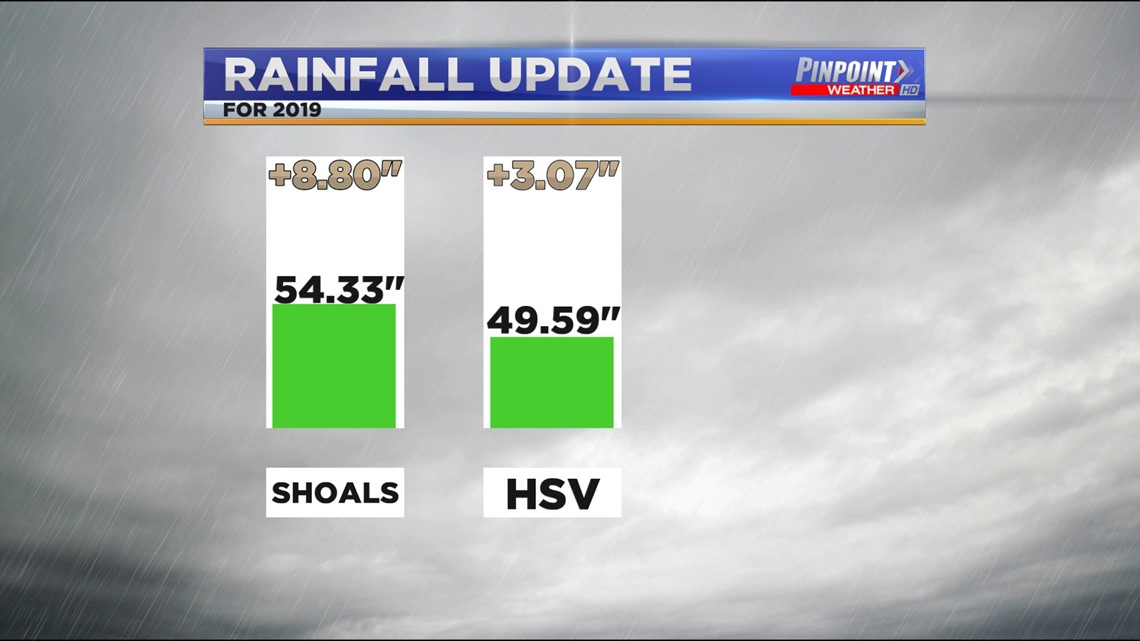 This widespread rain isn't rain we actually need on the scale of 2019 as a whole. We are talking about a decent surplus in both the Shoals and at HSV. You can thank the rain early in the year for that.