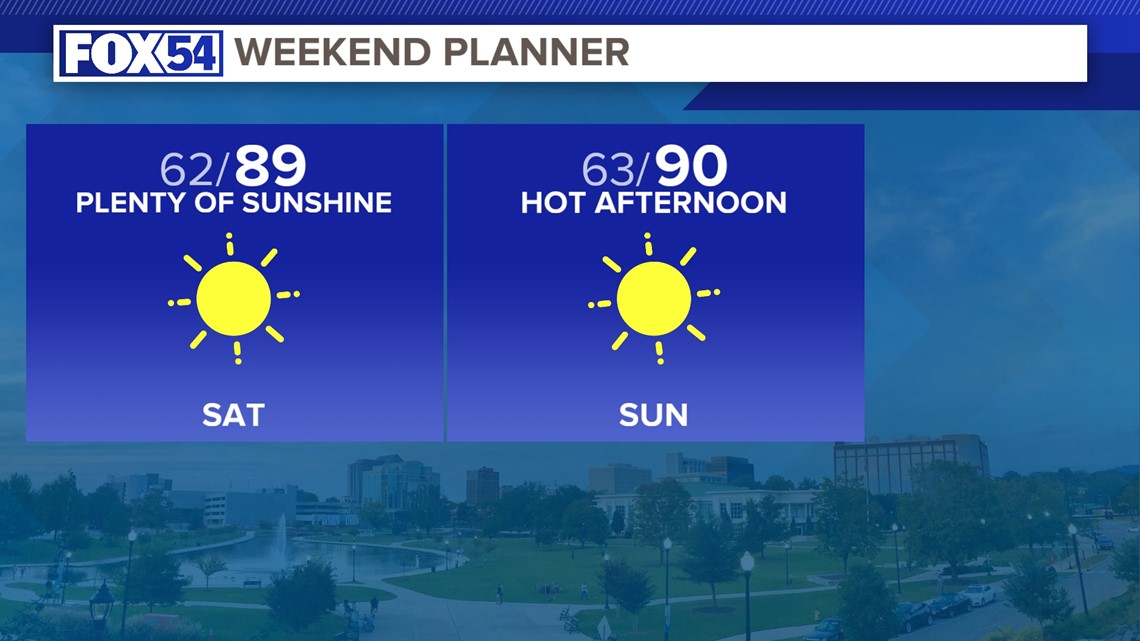 HUNTSVILLE, Ala. — The weekend is finally here and it's going to be a hot one, almost summer-like even though October starts Sunday! Highs will range between the upper-80s and lower-90s for both days and we'll be staying dry with plenty of sunshine!
Heat and dry conditions look to stay in the forecast until we get to Friday when a cold front moves through and that will bring rain and a few thunderstorms through. It will also bring a nice change to our temperatures too. Next Friday it looks like high temperatures are only expected to warm into the upper-70s!
7-Day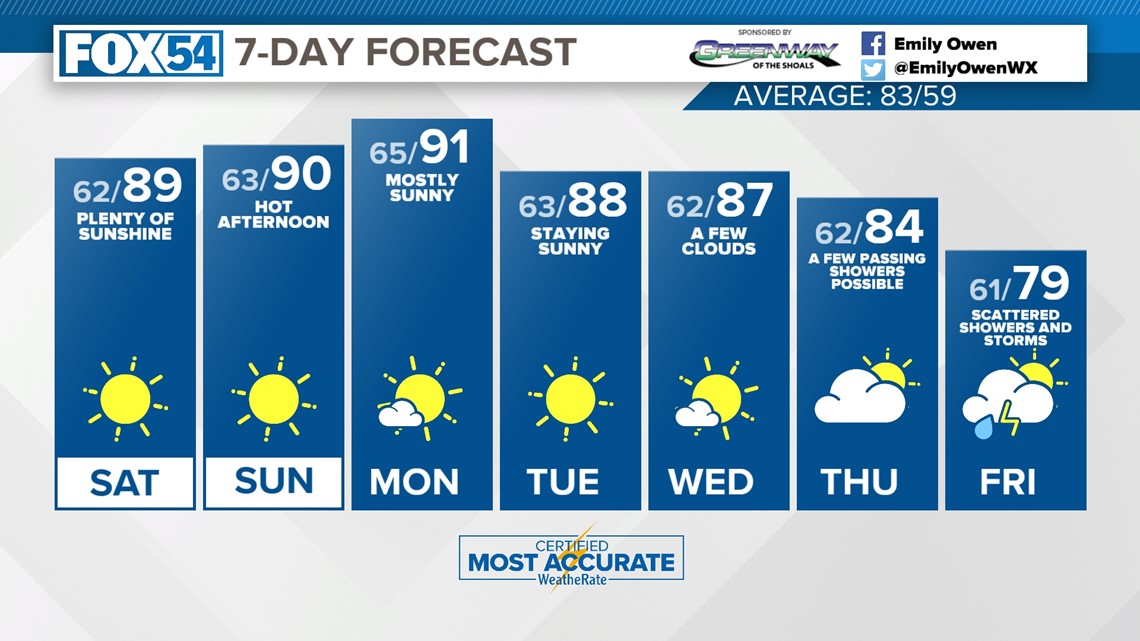 2023 Atlantic Hurricane Season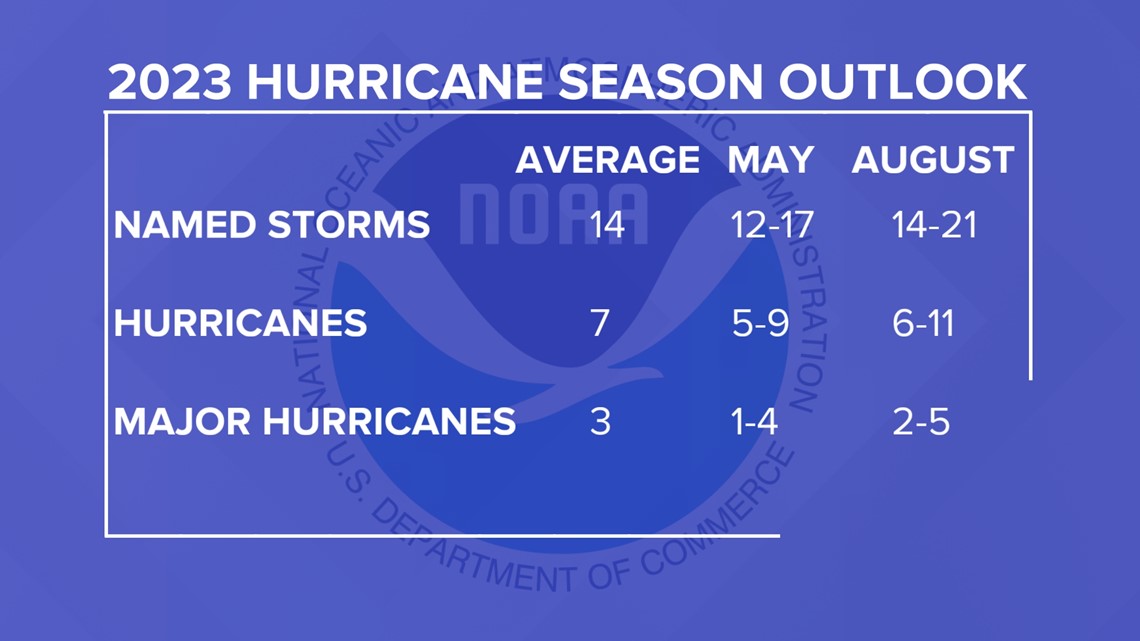 The 2023 Atlantic Hurricane Season is now underway and according to NOAA, we're expected to now see 14-21 named storms named storms from the previous forecast that came out in May, which was originally 12-17 named storms, 6-11 of those potentially turning into hurricanes, and 2-5 of those hurricanes becoming major category 3+.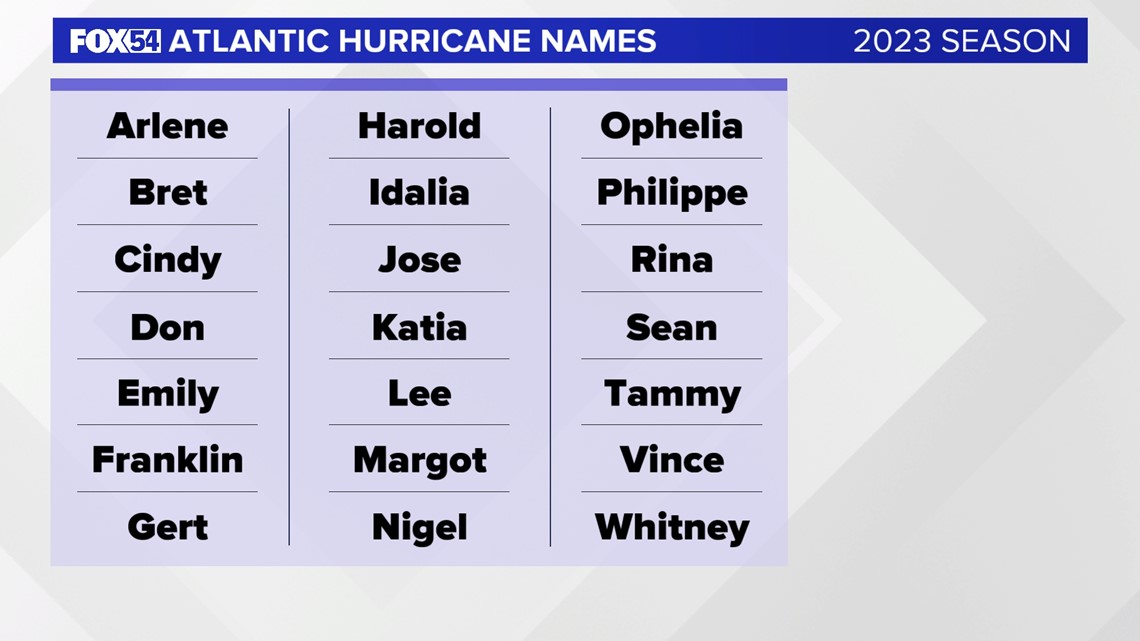 There are 21 names on the list, which uses every letter of the alphabet except for Q, U, X, Y, and Z. This year names are Arlene, Bret, Cindy, Don, Emily, Franklin, Gert, Harold, Idalia, Jose, Katia, Lee, Margot, Nigel, Ophelia, Philippe, Rina, Sean, Tammy, Vince, and Whitney. The last time this list of names was used was in 2017, retiring Harvey, Irma, Maria, and Nate.
Our first hurricane of the season occurred July 22, and that was Hurricane Don.
Hurricane season's list of names rotates every six years. If a storm, such as Katrina, Ivan, Michael, and Ida, becomes destructive and/or deadly, the World Meteorological Organization will retire that name.
Make sure to join our Facebook group, The Tennessee Valley's FOX54 Weather Network!