HUNTSVILLE, Ala. — Overall a beautiful Thursday afternoon across the Tennessee Valley. Temperatures over-performed today with many finishing in the upper 50s and a couple folks seeing the low 60s. As cloud cover builds through the overnight and winds remain somewhat southerly, temperatures will only fall into the mid-30s.
As our next system approaches we'll also see the opportunity for a few isolated showers tonight and early Friday morning. This activity will be isolated and could be mixed with a couple of snow showers that will not really accumulate. we get a break through Friday morning with some models trying to bring more sun than clouds. I'm not completely sold on that idea.
Temperatures will climb into the mid and upper 40s, but it'll be windy most of the day Friday so it really will not feel that great
Our next shot of rain comes Friday evening as an upper-level trough moves through the Tennessee Valley. These showers will again be isolated in nature and not everyone is going to get wet.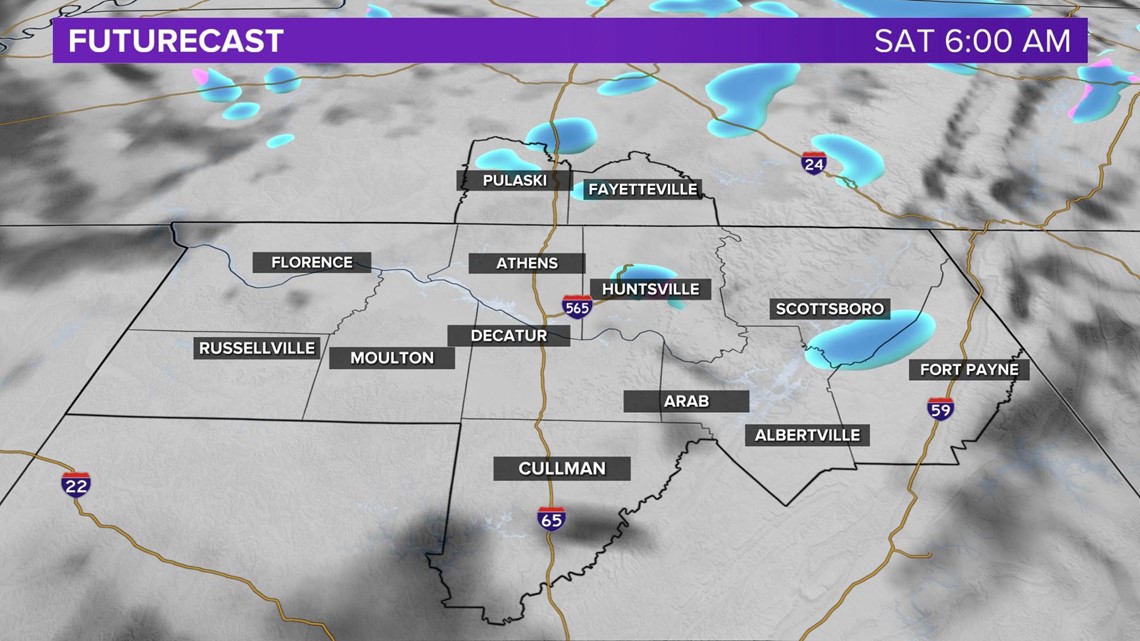 Once we get to Friday night and Saturday morning when we're talking about some cooler air, we begin to see a slightly better opportunity for some isolated snow showers. Just like the small chance tonight there shouldn't be any accumulation with the exceptions of the higher elevations in NE Alabama and Southern Middle Tennessee.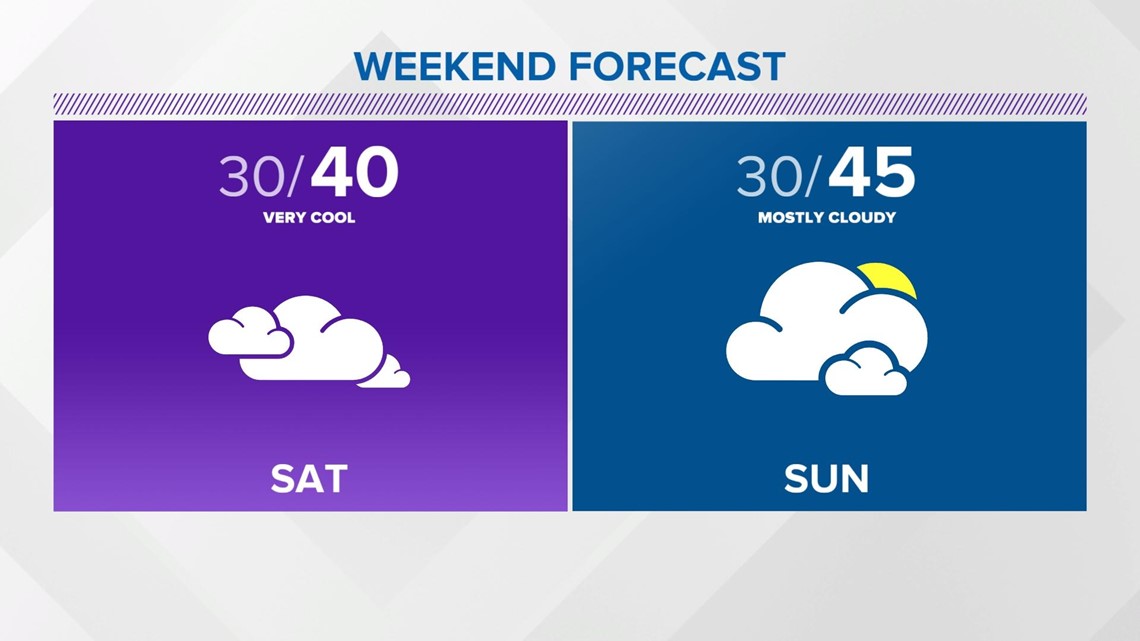 In all honesty the weekend really isn't looking that fantastic. Sure it'll be dry so you can spend some socially distanced time outside, but temperatures will be below average and Saturday will be the day we're lucky if we see the low 40s.