Temperatures steadily fell this afternoon across the Tennessee Valley. The official high at HSV was 60°, but that occurred just after midnight.
Since then we've fallen and we're only going to continue to fall tonight and early Friday morning.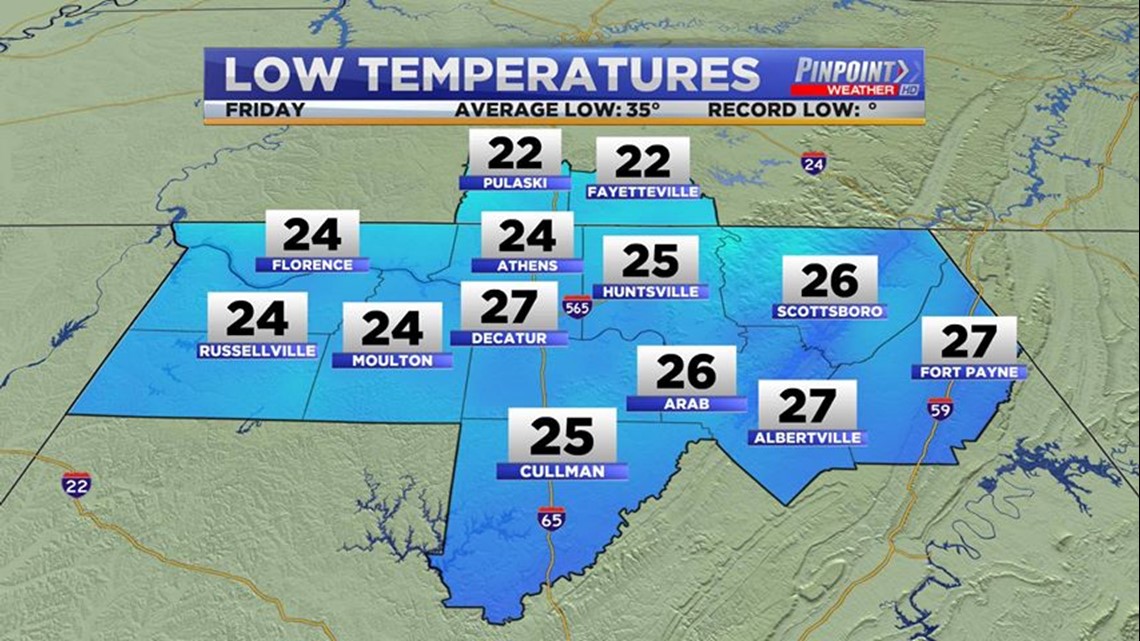 Most will start the day somewhere in the 20s. I also think that some across the higher elevations could potentially drop into the upper teens.
This cold start to the day could create the issue of black ice across parts of the Tennessee Valley. with the lack of sunshine today it is very possible that the roads and parking lots were not able to completely dry this afternoon. This could leave some wet spots or puddles. Overnight as temperatures drop those wet patches may freeze and turn to ice. In this case that would be black ice.
Black ice is very thin and comes off as just a wet patch. It's deceiving and can cause you to slip and slide if not careful. I would suggest allowing yourself a couple of extra minutes on Friday commute just to be safe.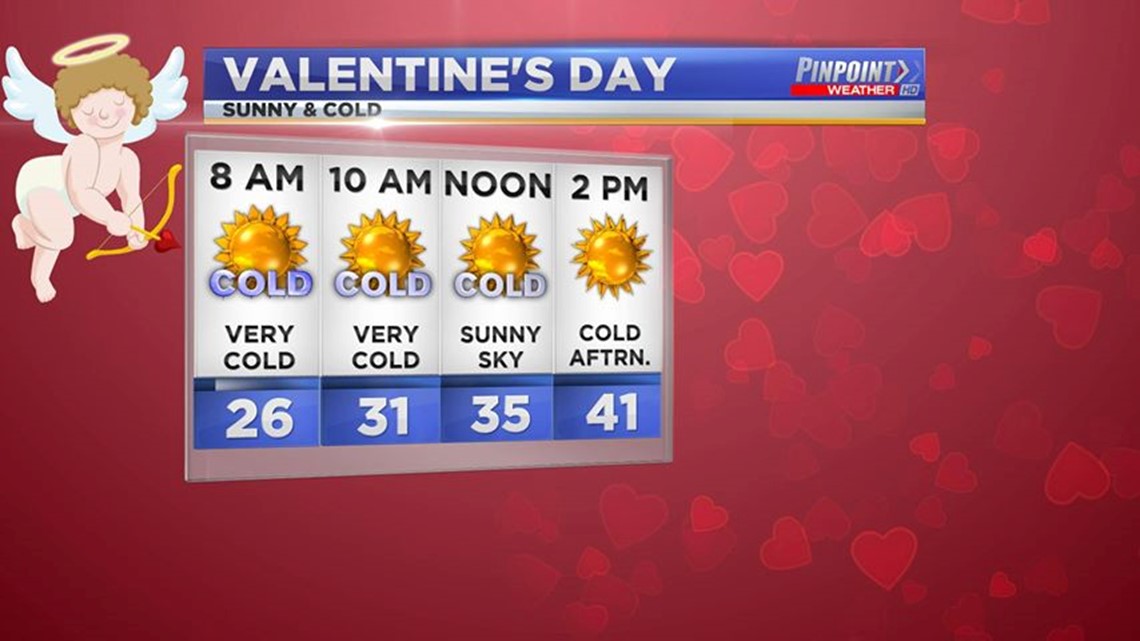 Now while we do warm through Valentine's Day you'll need a heavy coat in the afternoon and especially for that Friday evening date as temperatures will fall into the 20s once again.