HUNTSVILLE, Ala. — Whitesburg Christian Academy is preparing for their first Varsity football season this August. The Warriors will be competing in Class 2A, Region 7 and will open up at home against Gaylesville.
"We've hired a very experienced coaching staff. A lot of these guys have worked with me in the past," said Head Coach Michael Harper.
Prior to this season, the Warriors competed primarily Junior Varsity. Last season they finished 6-2, and now the guys are gearing up for the next level.
Preparing for the first Varsity season was already a task in itself, but throw in a pandemic that shuts down the country and that task becomes a little more difficult to complete.
When the Alabama High School Athletic Association (AHSAA) announced the cancellation of summer competitions, teams like WCA realized they had their work cut out for them.
"Our first real competition will be August 21st at home against Gaylesville," he added.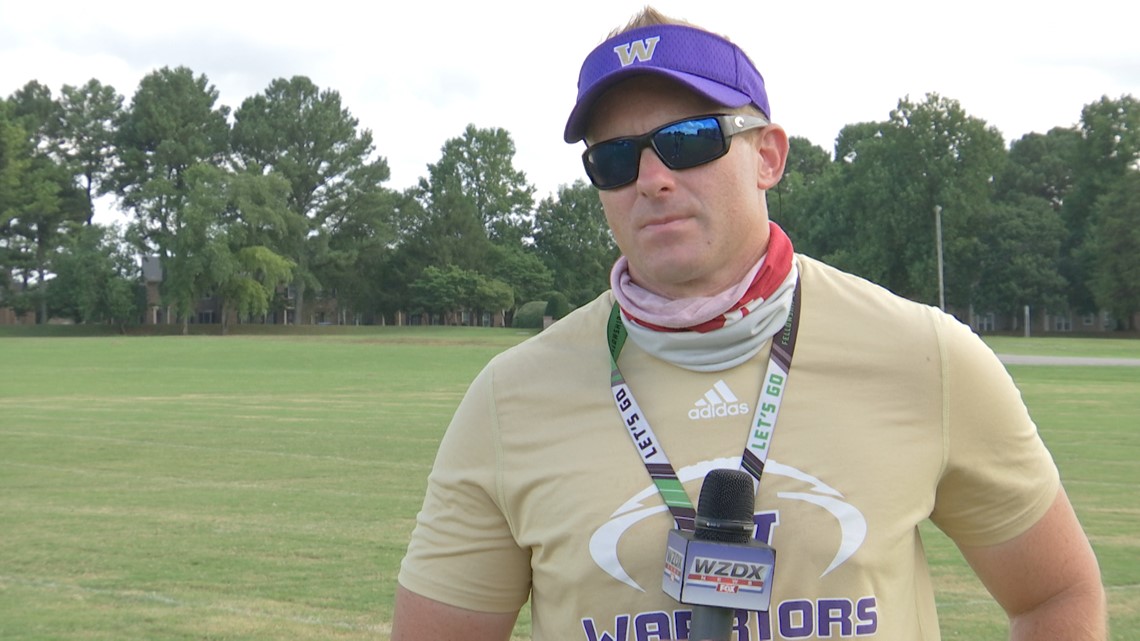 Coach Harper was a former assistant coach at James Clemens and also played 1A football in his high school days. Luckily for this team, the coaching staff is not concerned with going into the season essentially blind.
Covid-19 restrictions have not slowed down the Warriors in reaching the goals they are trying to meet this summer though. The players say the mood is overall positive.
"The mood is very high. It's going to be a lot of fun playing together," said senior wide receiver, Gavin Comulada.
So far, the biggest challenge for this team is getting everyone as prepared as possible to compete at the Varsity level with a limited number of players. The Warriors are working with 27 total players between grades 9-12. Coach Harper said every single player will be expected to play both ways.
The position overlap has posed a few concerns though. Focusing on primary positions is nearly non-existent at this point.
"I call the offense, so we don't get to focus on the offense the whole practice while the defensive staff is working on defense. Our coaches are all coaching multiple positions," Harper said.
Week zero of the high school football season will begin the week of August 21, 2020.