Once again the Tennessee Valley is talking about the possibility of severe weather. This just adds on to the heavy rain threat that will continue through Thursday Afternoon.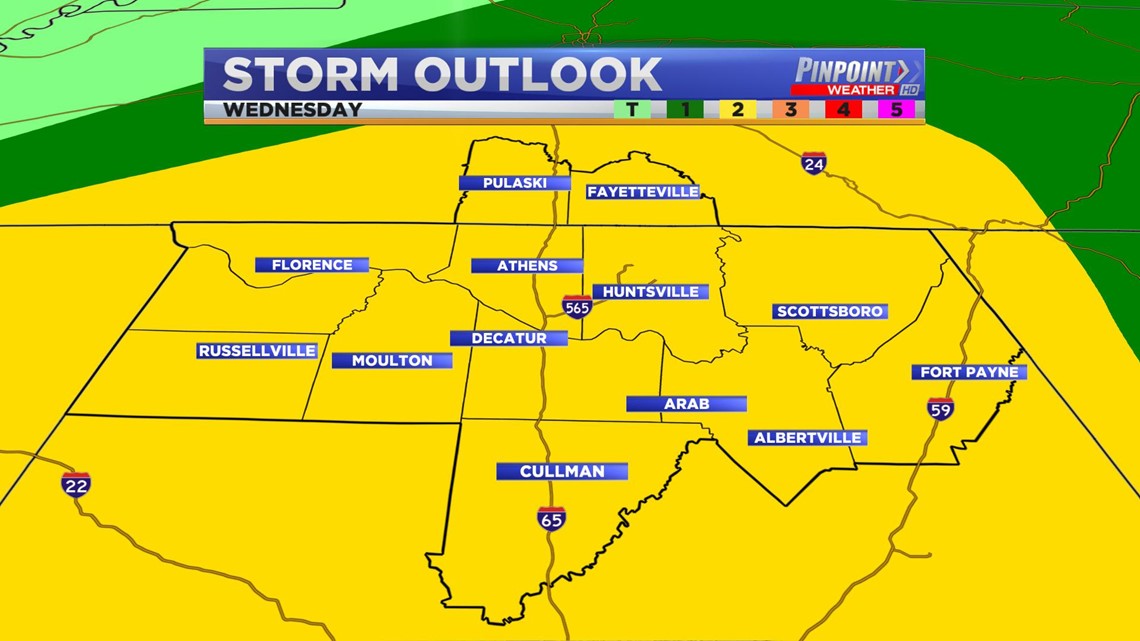 The entire Tennessee Valley is under a Slight Risk for severe weather. This is valid through Wednesday afternoon and through the evening.
A warm front lifts north into Tennessee late tonight and early tomorrow morning. This will help prime our environment as it ushers in a lot of very warm and moist air off the Gulf of Mexico. Temperatures will easily climb into the upper 60s and low 70s Wednesday. A cold front comes through Wednesday evening with a QLCS out ahead of that.
Beyond that, it looks like we'll be talking about some scattered showers into Thursday morning before we dry Thursday afternoon and clear Thursday night.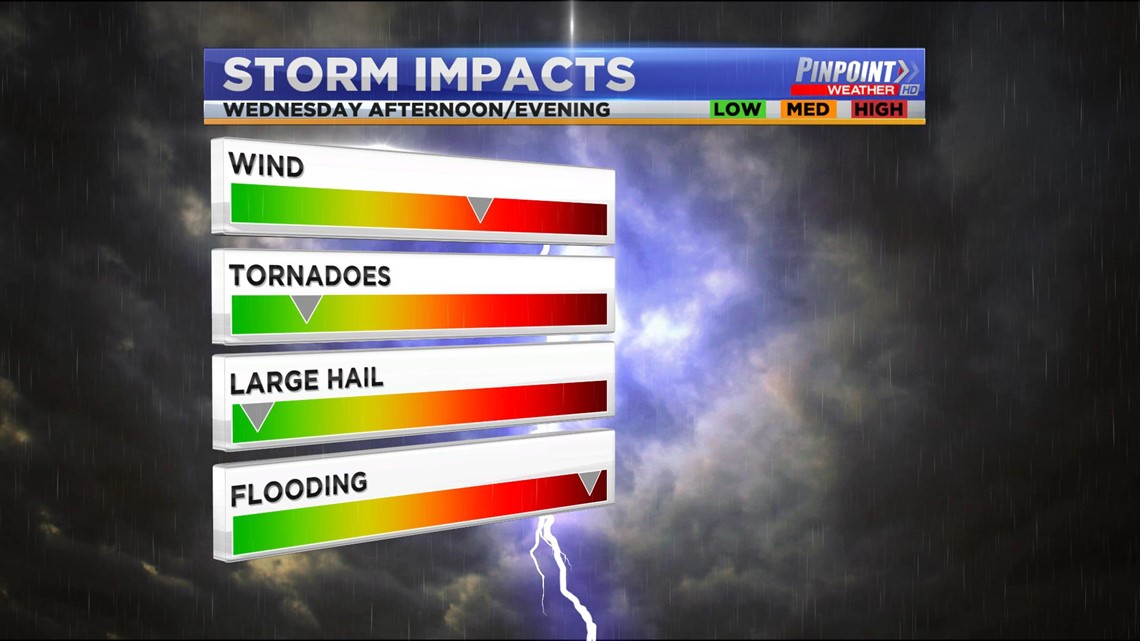 This looks to be a wind event, but a few tornadoes are certainly possible. This does not look like it'll be a big tornado event though. Still, the wind threat is greater this time around given our incredibly saturated soils. With saturated soils, it will not take a lot of wind to do some serious tree damage. Flooding will remain a heavy concern as more heavy rain moves through.
Outside of the wind threat associated with the line of severe storms, it will just generally be a windy Wednesday with wind gusts 25 – 35 mph. Wind gusts within the line of storms will near 50 – 60 mph.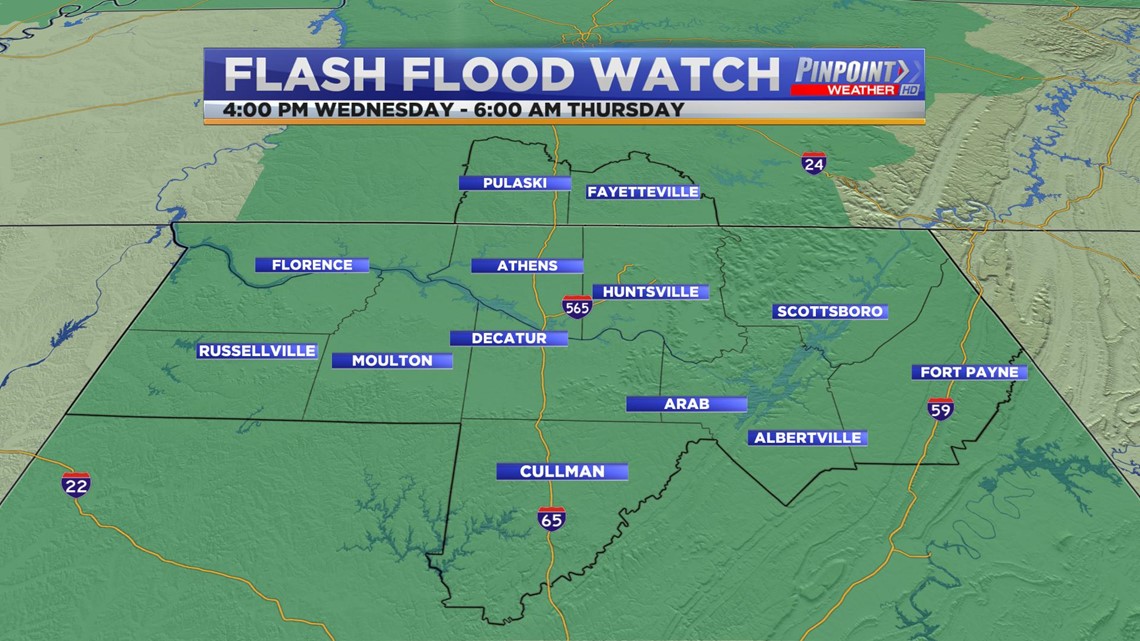 A Flash Flood Watch will go into effect tomorrow afternoon and run through Thursday morning. A Flash Flood Watch means that with heavy rain very quick rises in water is a serious concern. With the flooding already in place, anything that falls now will be runoff.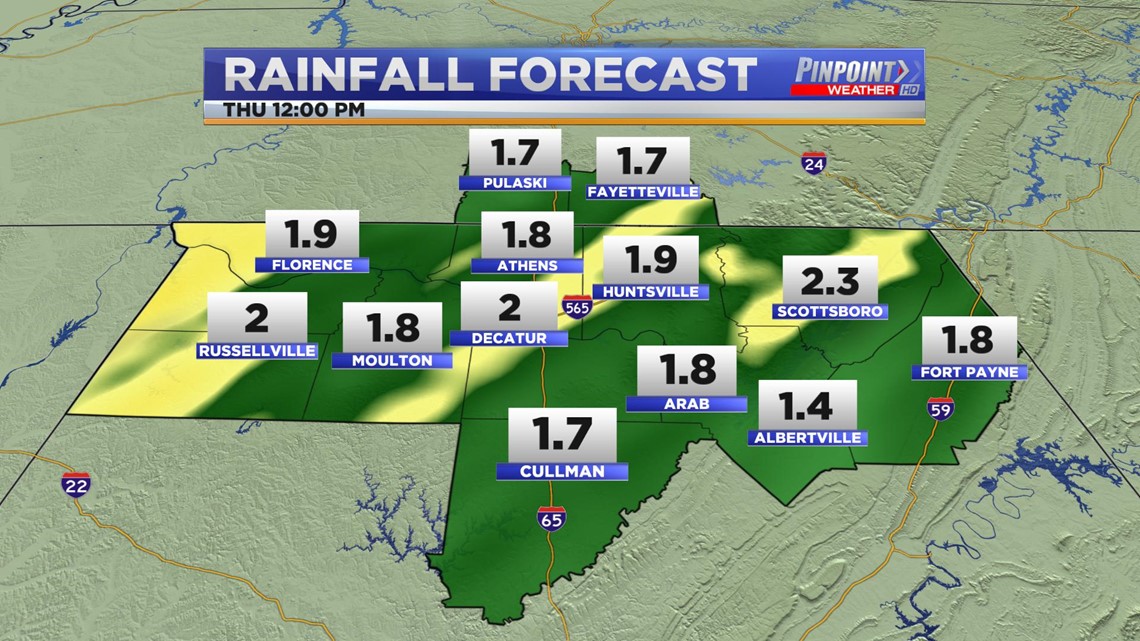 By Thursday afternoon, many will pick up an additional 1.5″ – 2.0″ of rain.