Many people today find themselves with little time to cook healthy meals for their families. If you don't mind spending a little extra for convenience, meal prep kits may be worth a try.
HelloFresh, Blue Apron, and Plated are three popular meal prep services. All of these brands claim they'll help you eat better and save you time, but is it worth the price?
These kits could keep you from spending more if you go out to eat often.
For a family of four to get four recipes a week, Blue Apron and HelloFresh, will charge the same, about $7.50 per serving, but HelloFresh charges right at $7.00 for shipping and Blue Apron ships for free. That puts Blue Apron at about $120.00 per week and HelloFresh close to $130 dollars per week.
Plated charges a little more per serving. Each serving is $8.95. You'll check out with an additional $7.95 for shipping. That makes the price for Plated around $150 per week.
Think Blue Apron is the one for you?
Blue Apron's recipe for two servings of cod sandwiches calls for cod fillets, buns, a clove of garlic, baby kale, an endive, mayonnaise, a shallot, capers, and apple cider vinegar.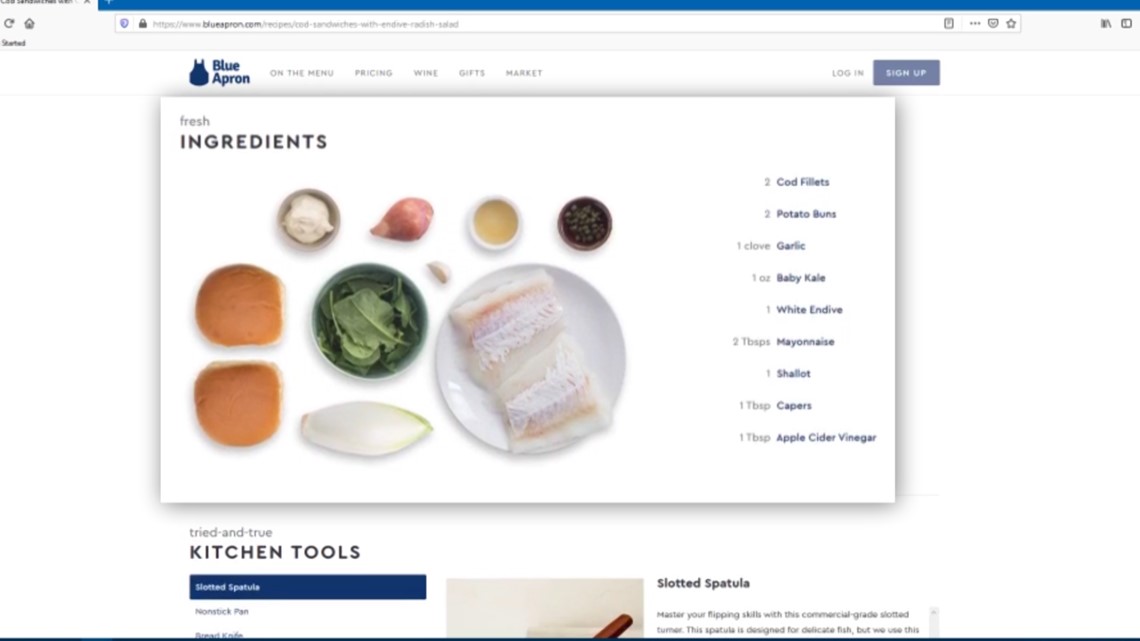 We compared prices with a local grocery store. When we added up the cost of all of the ingredients, the total came out to be around $24.00. That total is $9.00 more than Blue Apron.
You do have to keep in mind that you can getting around triple the amount of ingredients when at the store and could make these cod sandwiches a few times. Also, you probably already have staples like mayo and apple cider vinegar in your pantry.
Picking out ingredients yourself can be more affordable, but if you just don't have the time, meal prep kits could be worth it.