DECATUR, Ala. — At Brown Books & More, their motto is "Changing your world through the pages of books." For owner Janelle Brown, the statement is full circle. "I think my mom said I started reading when I was three," Brown shared. "Reading takes you out of your area. I'm from a small town so when I'm reading, I can be anywhere in the world."
Brown opened the bookstore a little over a year ago after learning about the reading gap between white and minority students. "I noticed that the scores are extremely low for Black and Hispanic students. I figured it's time to help that outside of the school," Brown said. "Schools can only do so much, you know, because they're overloaded, and this is my way of helping."
Brown Books & More is an independent community bookstore that proudly offers a variety of books for everyone, plus multi-cultural and diverse books, which Brown said helps them children see themselves.
"It feels really good because they're usually amazed to see a book that looks like them," she said.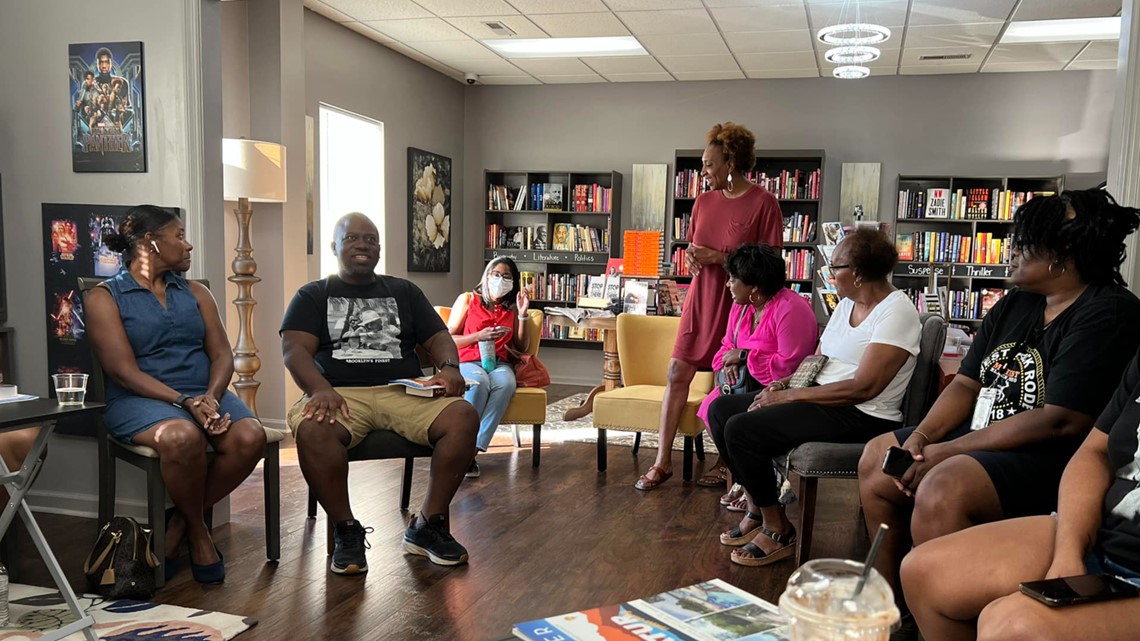 The store is not only for children to come and read, but it's also a space for local authors to share their work. "We need a platform to showcase our talents and our gifts, and the bookstore tries to do that," Brown said. "If you look around, you'll see a lot of women authors, local authors. Huntsville, Decatur, Madison, they're all over the place. They get a front row seat because it's important for us as women to support our craft."
The store lives up to its name. Not only has it become a place for children to learn reading and for authors to share their work, but it has also become a community safe space. "I want them to come in and feel like this place is like a place of healing," Brown said. "They can come in and be themselves and so far, it's been."
The space has expanded to food service, community gatherings, and more. "We have relationship forums, we have open mic nights, we have paint parties," Brown added. "It's just an overall space where if you have something to offer the community, the bookstore is the place where you can set it up."
Being a woman and a business owner can be tough, but the community support she receives helps out a lot. "Make sure you support women. We're very bright creatures," Brown said. "If you want to donate books, bring them. Donations are a big help to me because books are expensive. If [someone] bought a book for $30, donate to the bookstore and I can sell it for six. That's a big difference in some kids lives."