If you're looking to take your Valentine's Day date out tonight, a local Waffle House says they've got you covered.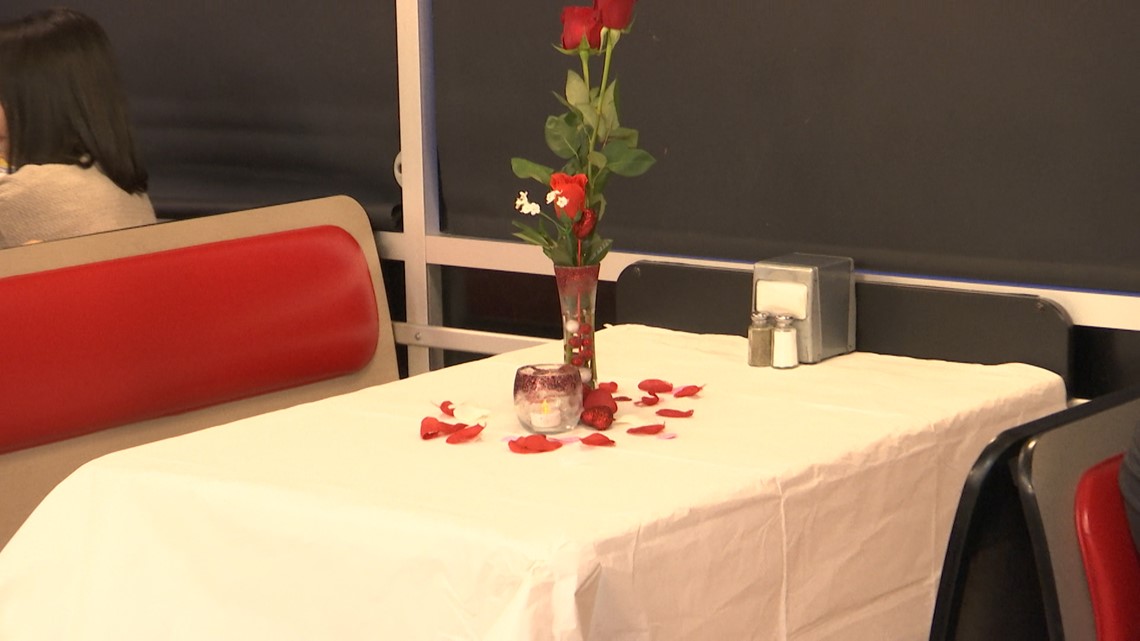 The Waffle House at on South Memorial Parkway has decked out their dining area for customers to enjoy a Valentine's Day dinner.  
Hearts and roses were put up everywhere for guests. 
Customers had the chance to place reservations in advance for their Valentine's Day dinner. 
It's a less "traditional" way to celebrate. But, employees say love is in the air. 
We spoke with Richard Limanowski , and employee at the Memorial Pkwy Waffle House. He says, "You know, you have your steakhouses. You have your high end restaurants. Just something different. It's quirky and it's fun and we try to make it just a good time for everybody." 
They expect to be feeding a lot of love birds today. 
Valentine's Day is the only time Waffle House takes reservations. 
The location we visited is located at 11550 S. Memorial Parkway.