HUNTSVILLE, Ala. — Rain has been persistent this morning and afternoon across the Tennessee Valley. Rain totals have over-performed the forecast with many locations seeing 1.0"-3.0" since this morning. This activity is more the result of a boundary lifting north and not so much with Hurricane Zeta. That's done and we can now turn our attention to the hurricane.
Hurricane Zeta has made landfall on the Louisiana Coast as a very strong category two hurricane. As of this typing, Zeta has sustained winds of 110mph. If Zeta gets winds of 111mph it will officially be a category three storm.
This strengthening has occurred very quickly over the last 6-8 hours.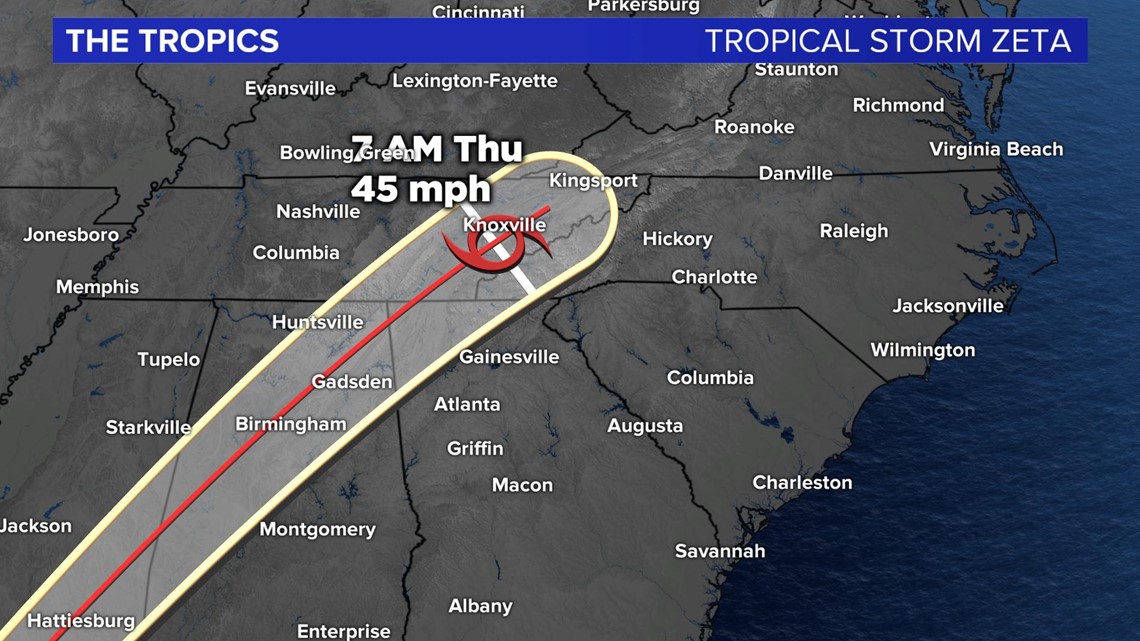 After landfall, Zeta will race to the northeast toward the Tennessee Valley. The center of Zeta is forecast to pass right through NE Alabama. This is good news, but at the same time bad news. It isn't very likely that the storm will move much from its current forecast track given a cold front sitting back to our west.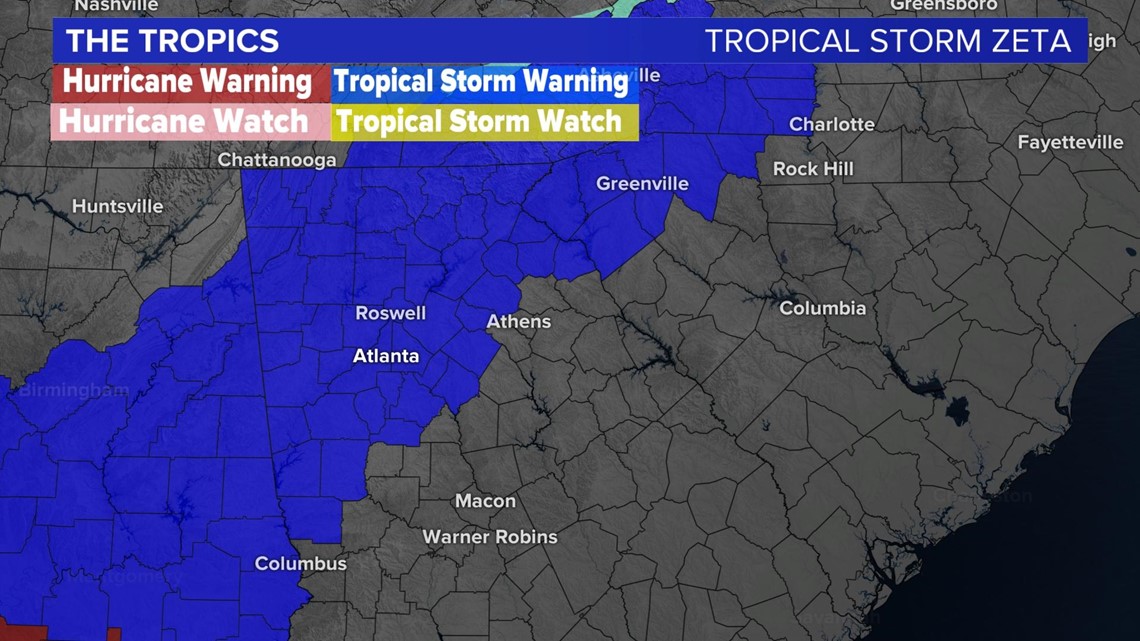 The good news comes where the strongest part of a hurricane is the right front quadrant. That's away from the Tennessee Valley. A Tropical Storm Warning is in effect for much of Central Alabama and NW Georgia. This does not include NE Alabama. The biggest concern here will be the wind.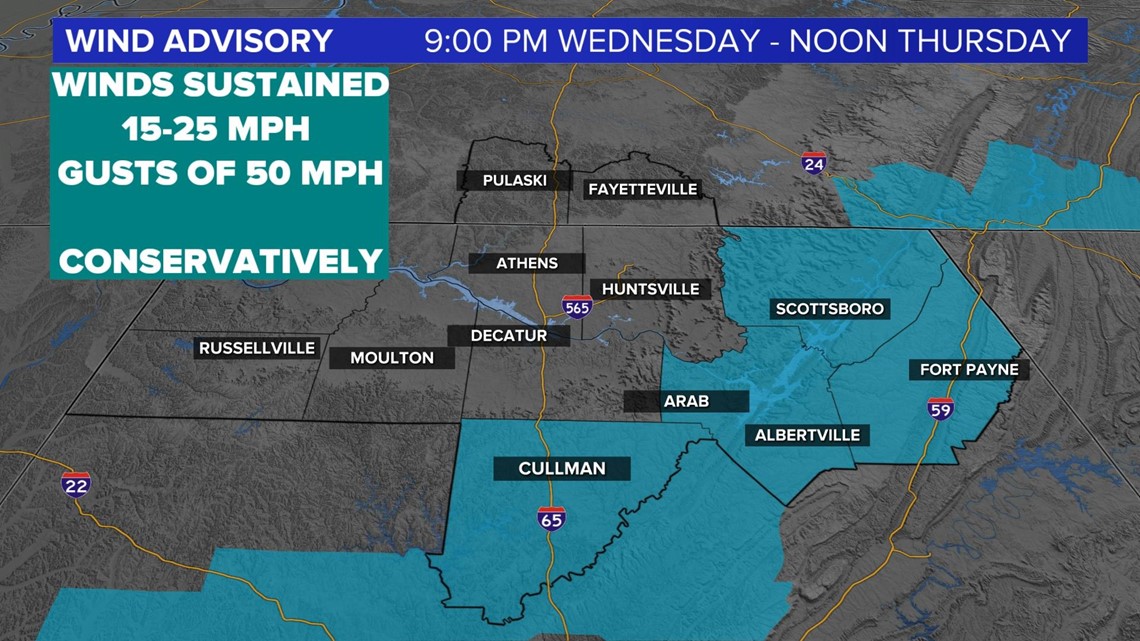 The bad news comes where NE Alabama will still have to deal with some very gusty winds and heavy rain. Jackson, DeKalb, and Marshall Counties are under a Wind Advisory through Noon Thursday. Conservative forecasts have wind gusts of 50mph, but a High Wind Warning is likely because wind gusts will likely approach 60mph-70mph in portions of NE Alabama. The timing for this wind will be midnight - 6:00 AM Thursday.
More Rain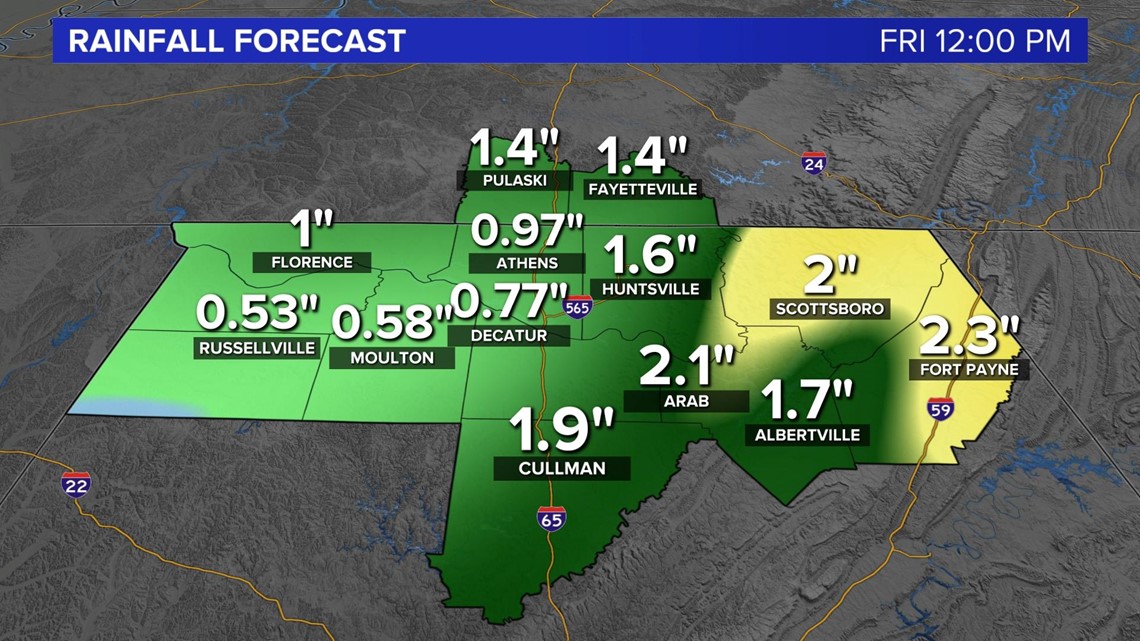 As previously mentioned some across the Tennessee Valley have already seen 1.0"-3.0" of rain. These totals were mainly across NW Alabama. More rain is on the way. Through Friday afternoon many are looking at another 1.0"-3.0" of rain. The vast majority of this rain will fall tonight and Thursday morning.