HUNTSVILLE, Ala. — A cloudy afternoon with little sunshine across the Tennessee Valley. Still many of us remained dry. It was humid this afternoon, but we at least managed to remain dry.
Now we can begin to turn our attention to Tropical Storm Zeta. Since making landfall on the Yucatan Peninsula late last night, Zeta weakened from a Category One Hurricane to a decent Tropical Storm. Zeta is now in the southern Gulf of Mexico and is forecast to strengthen again into a category One Hurricane in the rather immediate future. As the storm moves north it does look like it will encounter some slightly cooler water and a bit of shear. That could weaken Zeta a bit before landfall.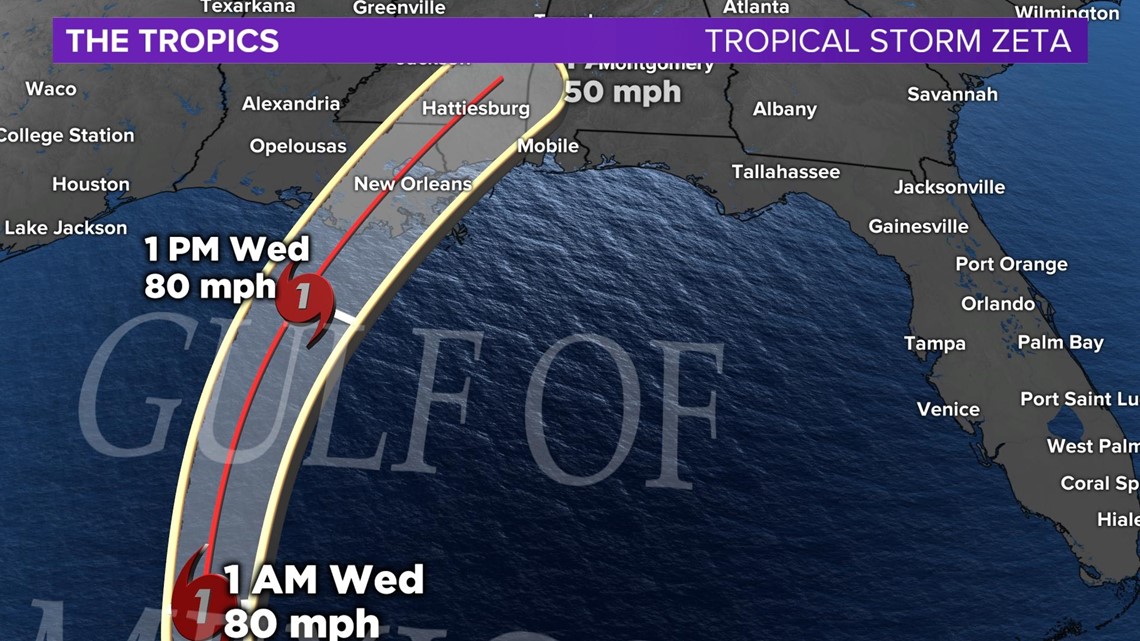 Still Zeta is expected to make landfall along the Gulf Coast as a Category One Hurricane Wednesday evening or early Wednesday night. At this point we'll be talking about rain across the Tennessee Valley. Gusty winds will not be a concern yet.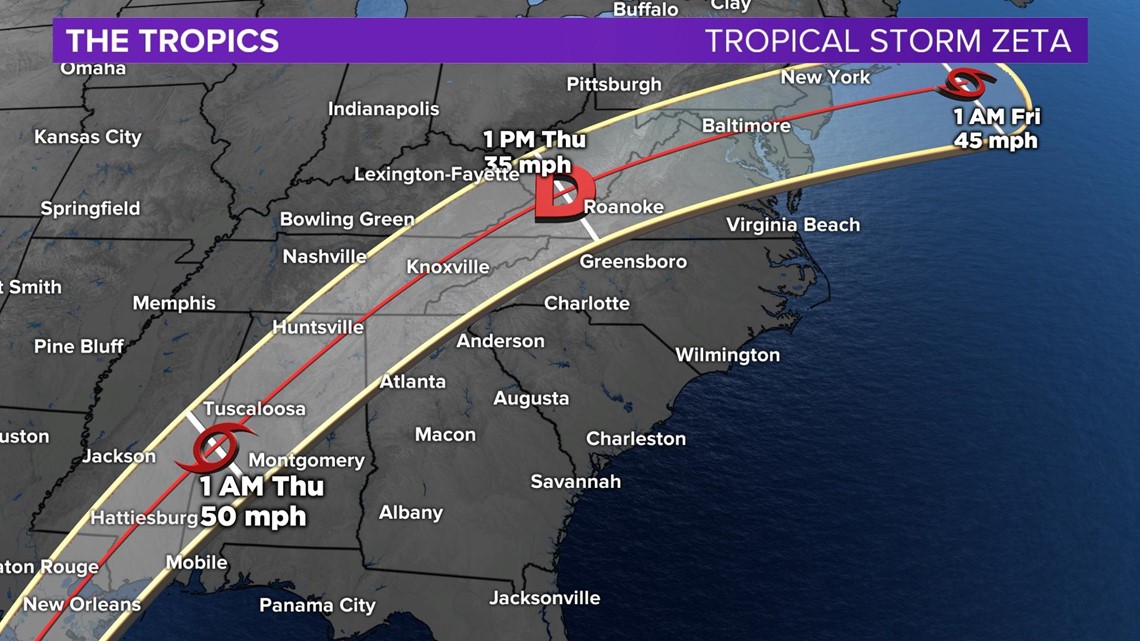 After landfall, Zeta will turn to the NE with the center of the low forecast to go straight through NE Alabama. This occurs very early Thursday morning and this is where are big concerns come for the Tennessee Valley.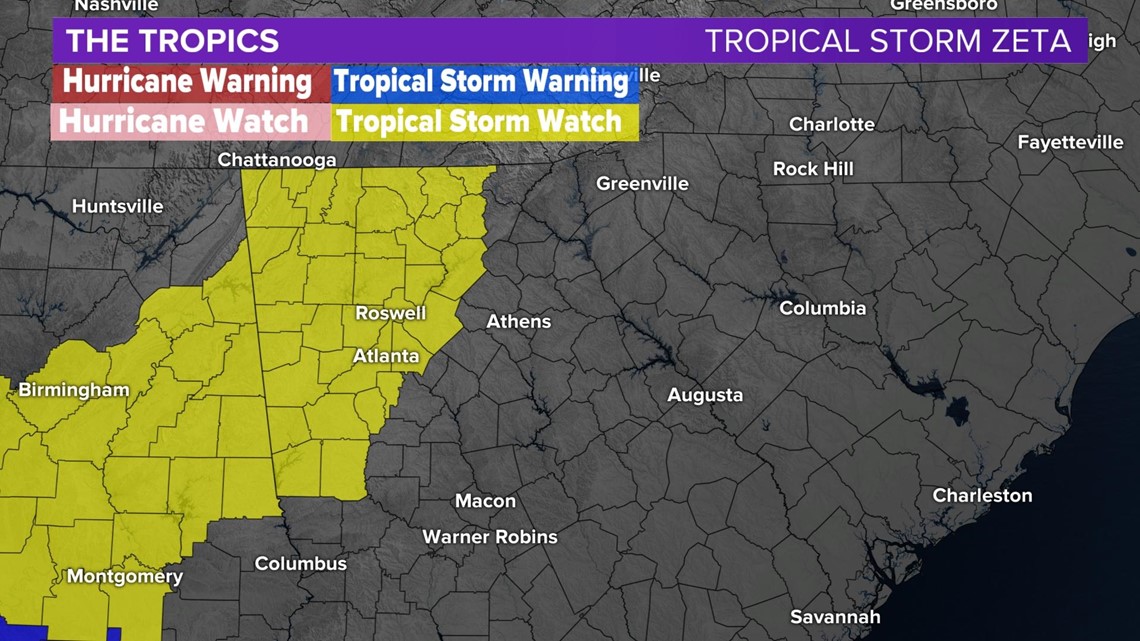 Much of the Gulf Coast is under some sort of Tropical Watch or Warning, but what's interesting is that the Tropical Storm Watch actually extends all the way up into NW Georgia and stops right at the Alabama border. This is because Tropical Storm Force Winds Are Possible.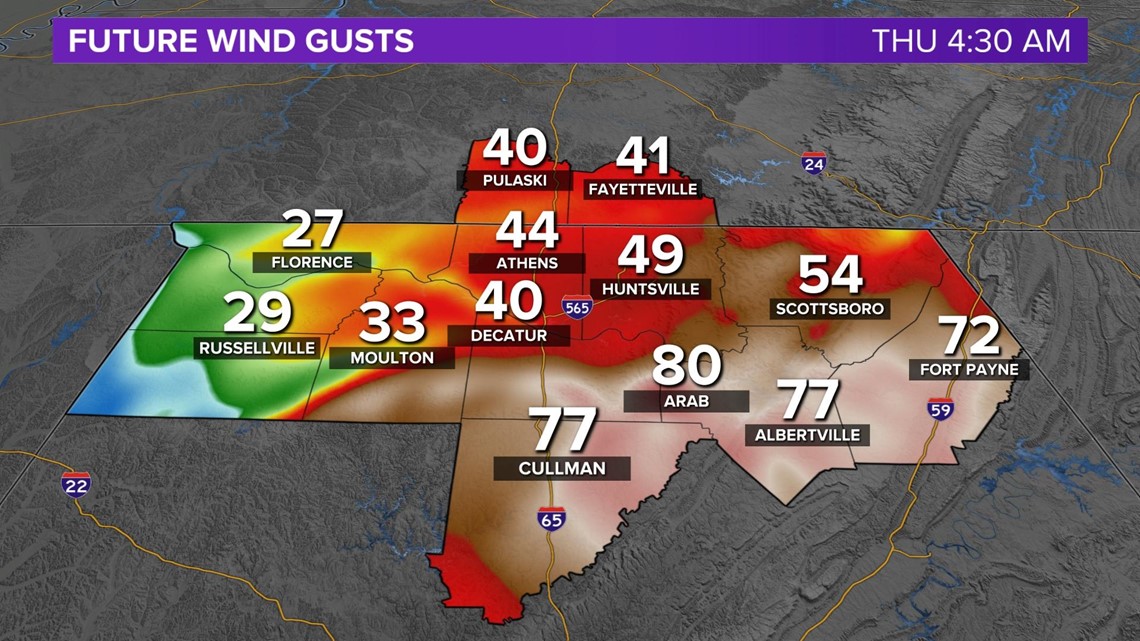 Wind gusts across NE Alabama could approach 70mph early Thursday morning. These are not sustained winds, but wind gusts. wind gusts of this magnitude could easily do some serious damage including knocking out power for prolonged periods.
Make sure to have a plan especially in NE Alabama in the event you are without power for an increased period of time.