A couple of showers are possible this evening and early in the overnight, but overall I expect we'll be sitting under too dry of an airmass to support much shower activity.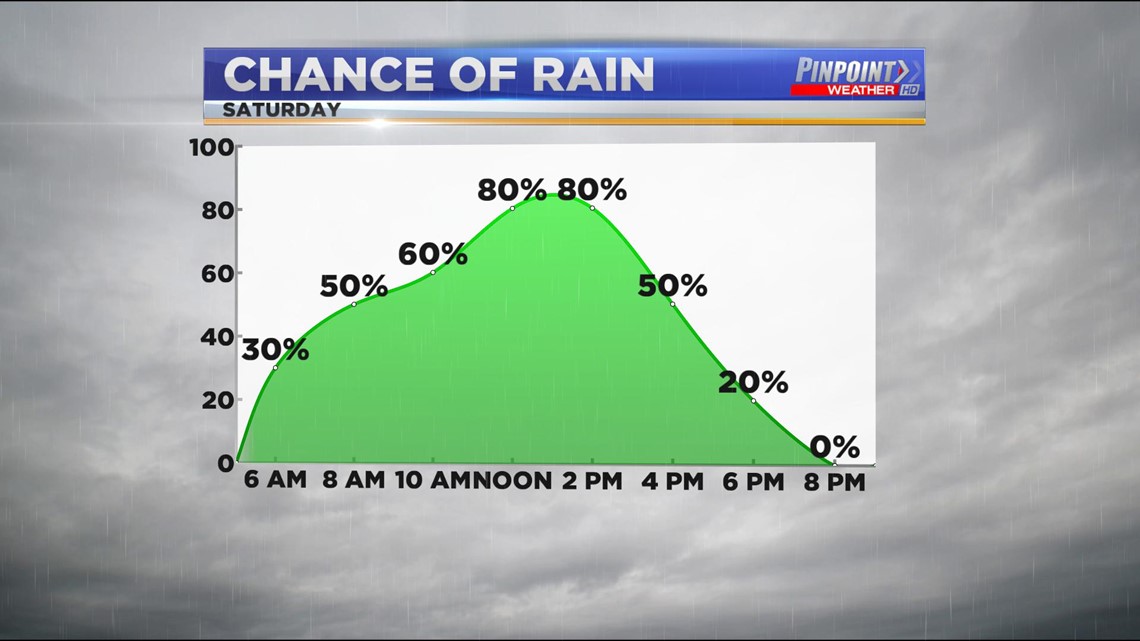 Rain chances climb steadily through the morning with the greatest chance for showers during the heart of the afternoon. By the time we get to dinner most if not all of the rain will have come to an end across the Tennessee Valley.
This will be nowhere near the scale we saw last Saturday afternoon. This will just be that steady annoying rain that keeps you indoors on a Saturday afternoon. It is associated with a cold front, and that'll push through Saturday afternoon through the evening.
Rain totals will remain low with locally higher amounts no more than 1.00″ of rain. I don't expect flooding concerns this time.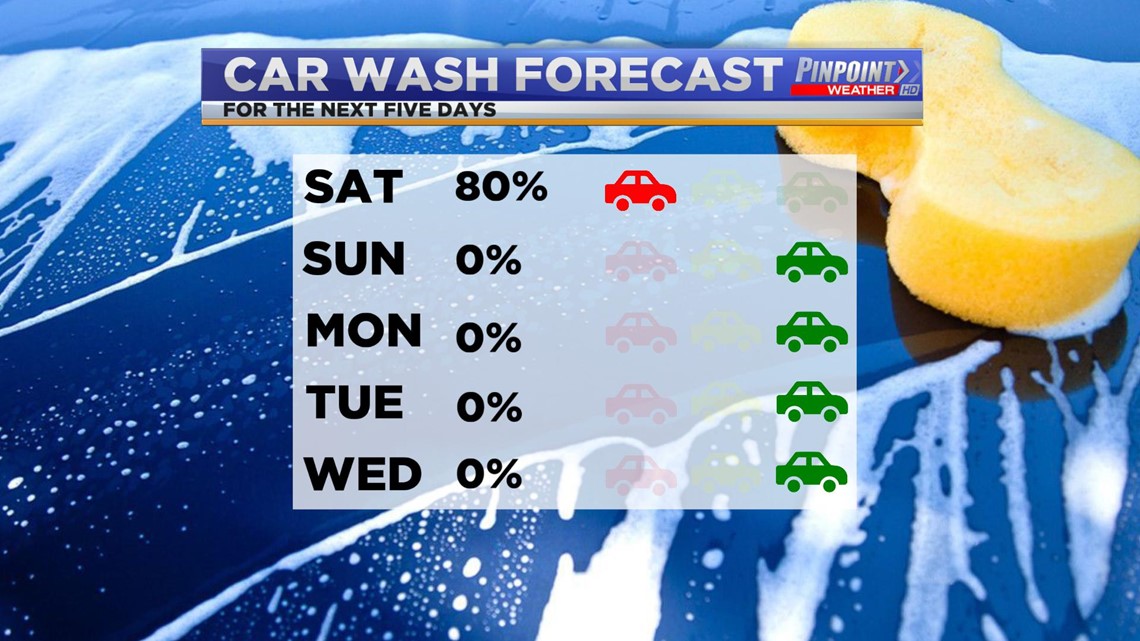 Behind this front will be an area of high pressure that will not only dry us out allowing you to finally wash your car but remind us that it's Winter in the Tennessee Valley.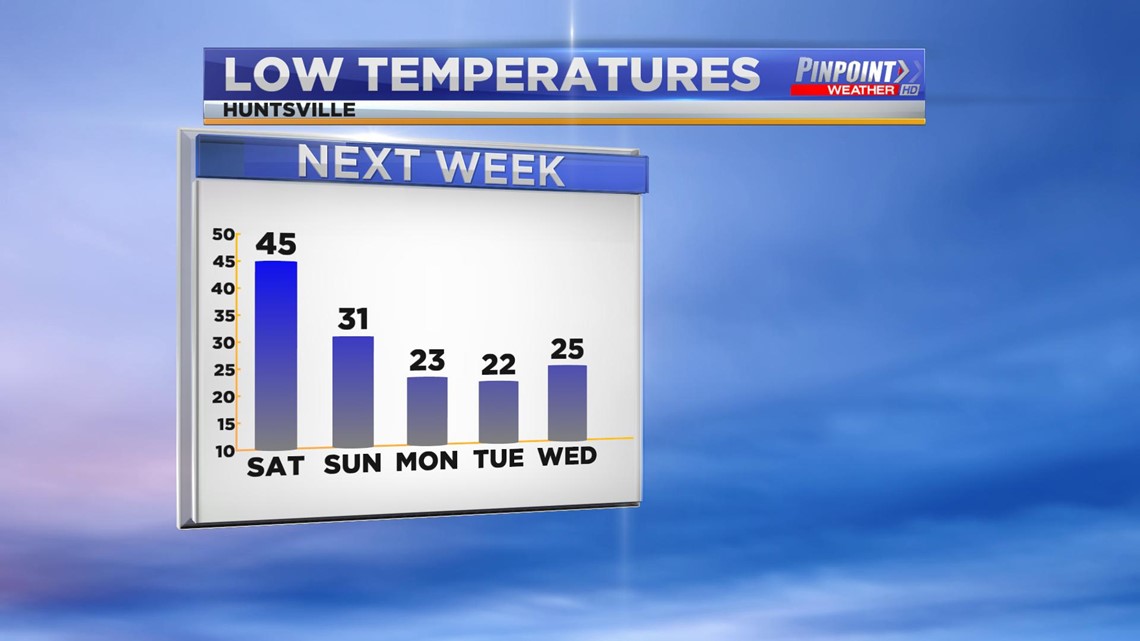 Low temperatures in the morning starting Sunday and continuing through next week will be in the 20s!