HUNTSVILLE, Ala. — I was scrolling through Facebook the other day and I saw someone ask "What is the best way to deal with allergies in Alabama?" The literal first comment was "Leave Alabama between the months of March and late May". I couldn't help but chuckle at the level of accuracy. My last job was in Idaho where my allergies we're non-existent, and occasionally I go visit my parents in Ohio where they are much less severe. I suppose if you have the ability to take a multi-month vacation maybe it's not a bad idea. Fair warning though, you'll miss opening day for the Trash Pandas.
It seems allergies have come early this year. As I type this I'm staring at the box of Allegra and tissues on my desk. I'm also reminding myself I have prescription allergy meds that are ready to be picked up. It just seems too early for that.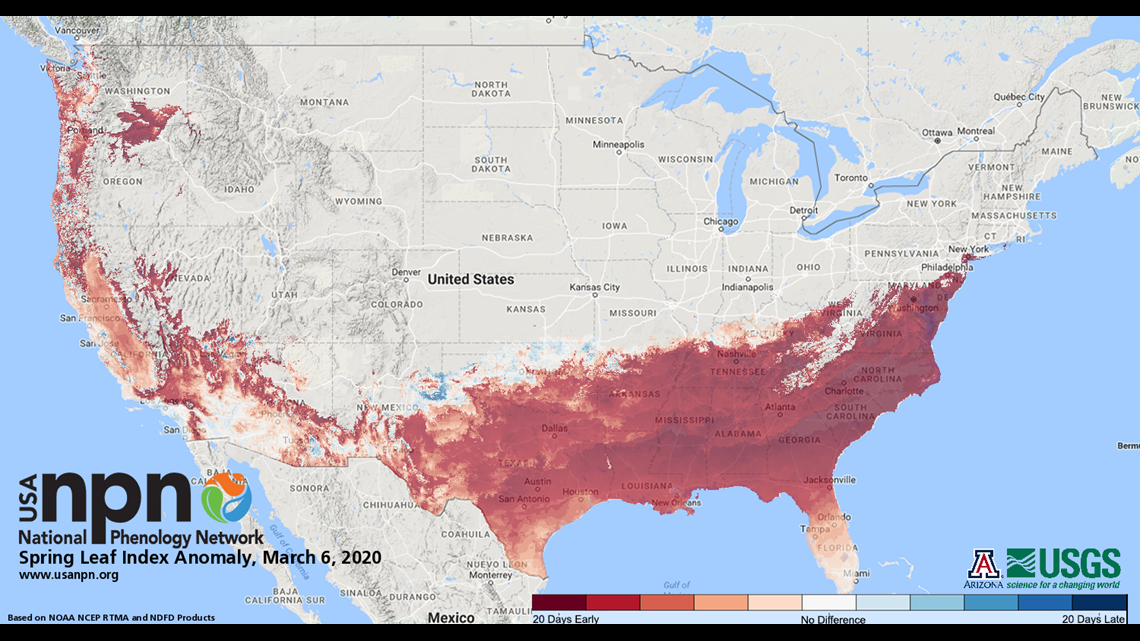 It turns out it is way too early for Spring to have sprung. Across much of the southeast spring, leaves have shown up 2-3 weeks earlier than normal. The earliest was felt along the Gulf Coast.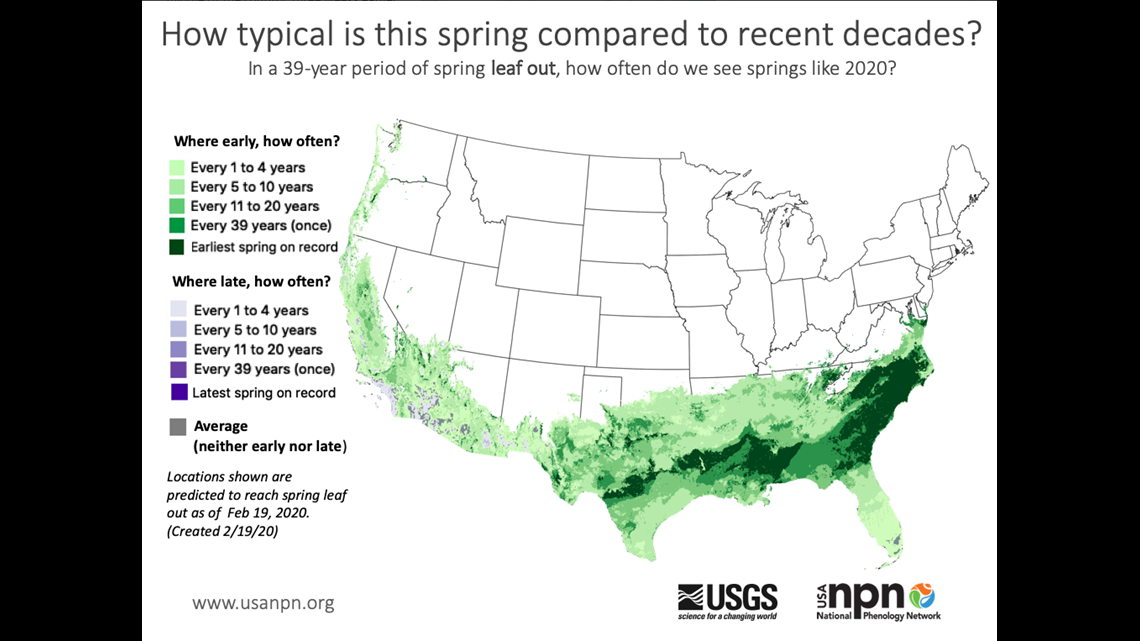 Speaking of the Gulf Coast they're talking about the earliest Spring on record or at least the earliest Spring in the last 39 years. Further north in North Alabama and Southern Middle Tennessee we're talking about an early spring that happens once every 5-10 years.
A lot of the blame for this early onset of allergies goes to all the rain we saw in February and overall lack of cold. The average high-temperature December 2019 - February 2020 was 56°.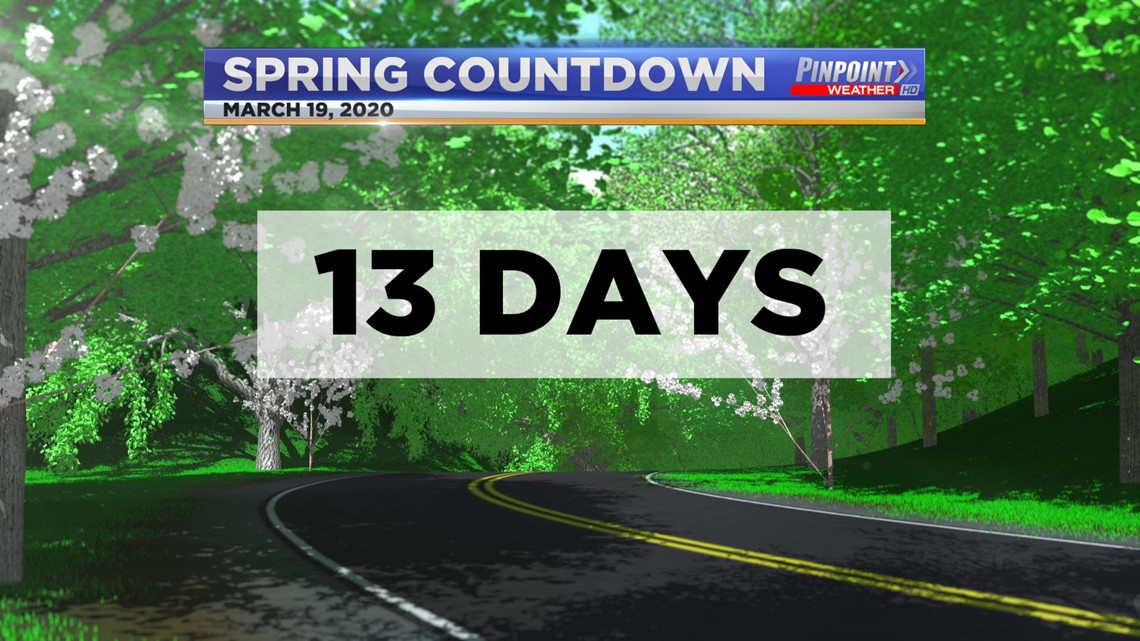 Allergies aside, according to the calendar Spring is still 13 days away. Thie first day of Spring is March 19, 2020.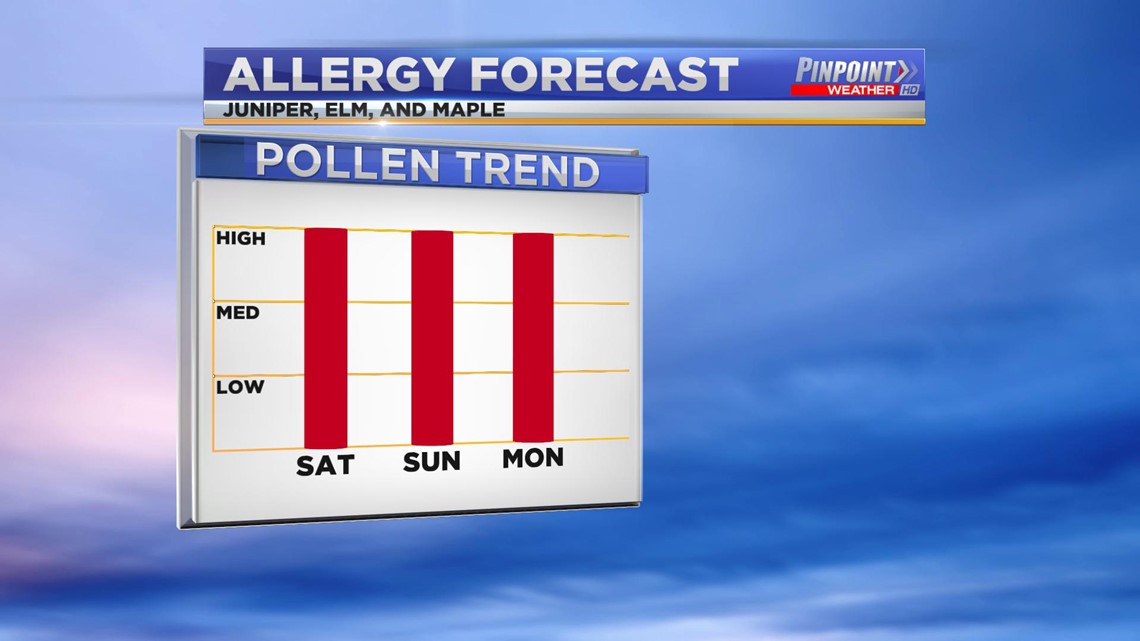 Expect the sneezing to continue this weekend, with allergy levels remaining high into early next week.