HUNTSVILLE, Ala. — It's no surprise that now we're in the month of March that severe weather is a threat heading into this week. We'll have two rounds of potential severe weather that will come tomorrow and on Wednesday. Both of these threats are associated with cold fronts that will move through.
MONDAY'S THREAT:
The Storm Prediction Center has now upgraded portions of the Tennessee Valley to a marginal risk (level 1/5) to see a few strong to severe thunderstorms throughout the day tomorrow.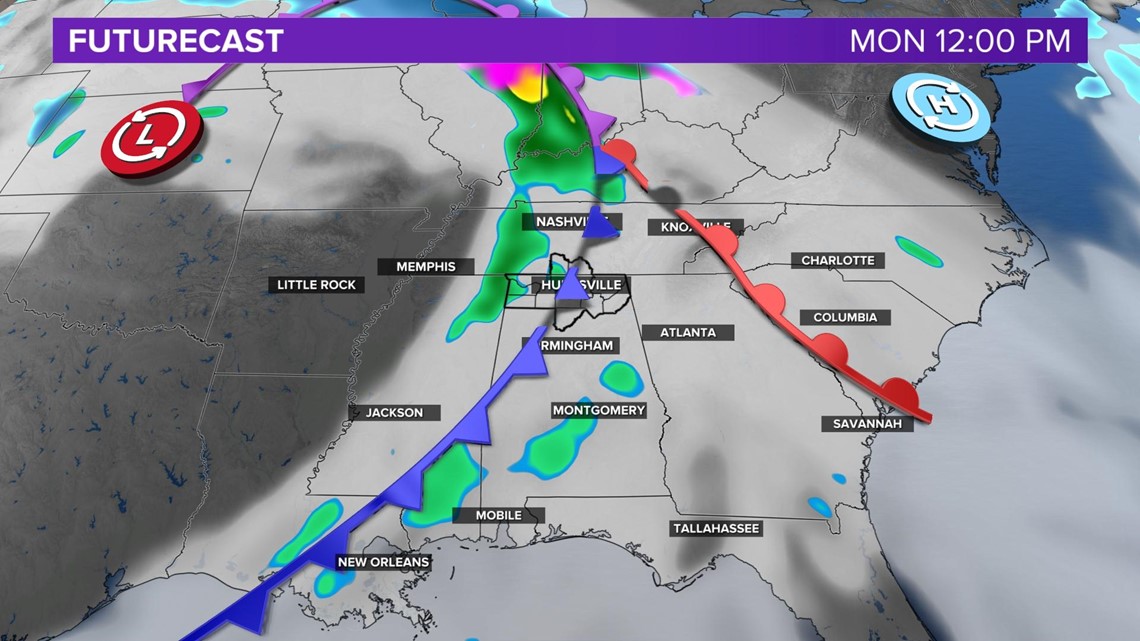 A slow-moving area of showers and thunderstorms will move into the Tennessee Valley tomorrow morning and will exit eastward tomorrow evening. While the best ingredients for severe weather do not line up that great, there is a brief window tomorrow morning and afternoon where some strong to severe thunderstorms are a possibility. An isolated strong storm will be possible through tomorrow evening. Damaging wind gusts from 40-60 MPH are the main threat, but a tornado or two cannot be completely ruled out. Brief, heavy rainfall is possible as well, that could lead to some areas of localized flooding.
WEDNESDAY'S THREAT: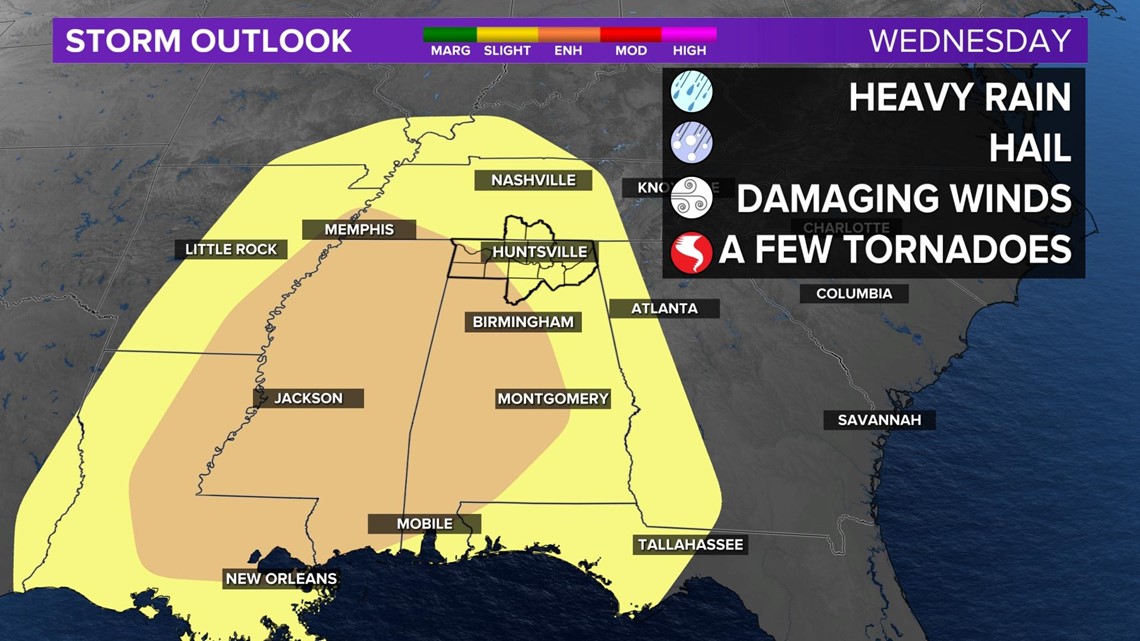 Wednesday's opportunity for severe weather looks to be more favorable. The Storm Prediction has already included portions of the Valley under a slight risk (yellow color - level 2/5) and an enhanced risk (orange color - level 3/5) to see strong to severe thunderstorms Wednesday afternoon/evening.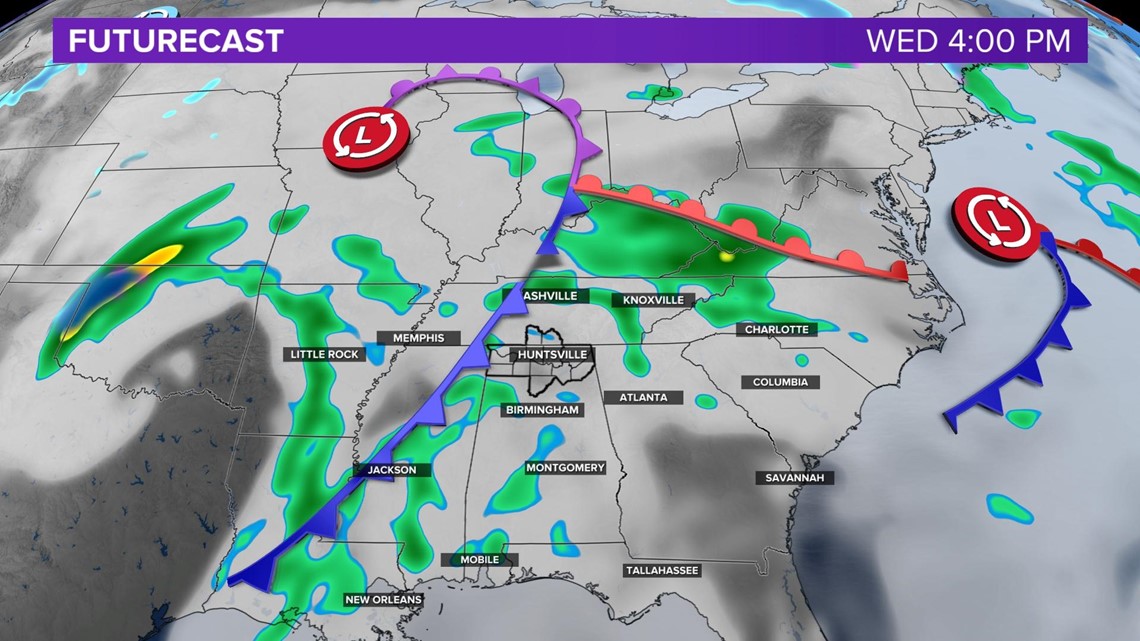 A second cold front will approach the Tennessee Valley on Wednesday and bring numerous showers and thunderstorms. This appears to be the more favorable set up for strong to severe thunderstorms Wednesday afternoon and evening, although the timing could potentially be pushed back to Wednesday night.
The primary threats for this specific set up will be damaging wind gusts of 60 MPH, tornadoes, hail, and heavy rainfall that could lead to localized areas of flooding. Keep in mind that this could all change between now and Wednesday, but this is what we are noticing at the moment and want you to be aware of what we see.
We will continue to monitor and bring you the latest updates.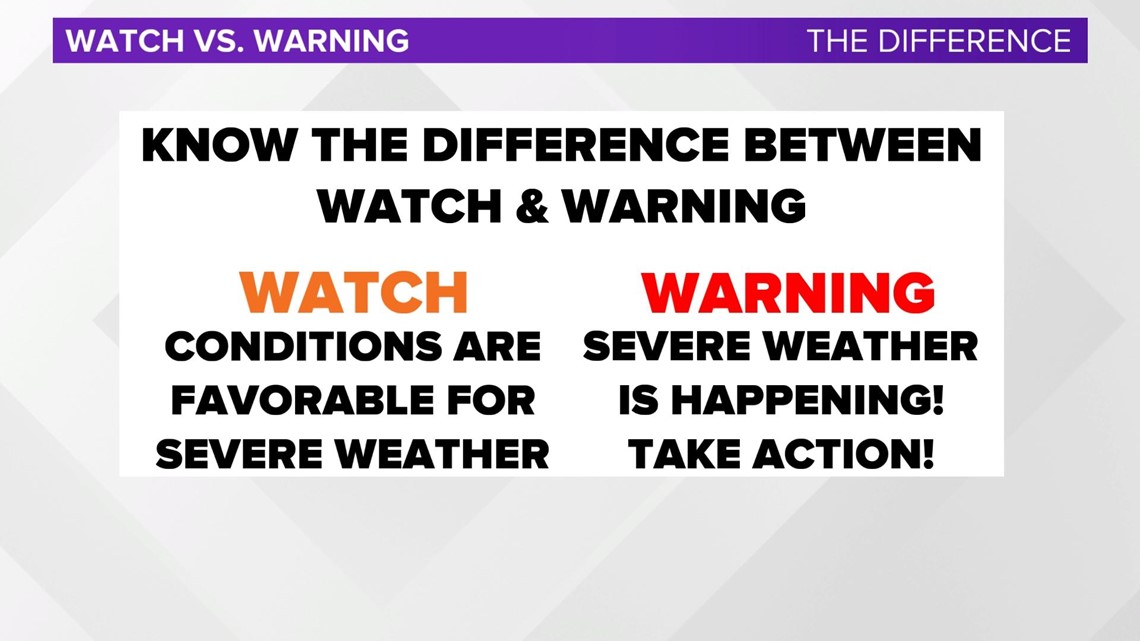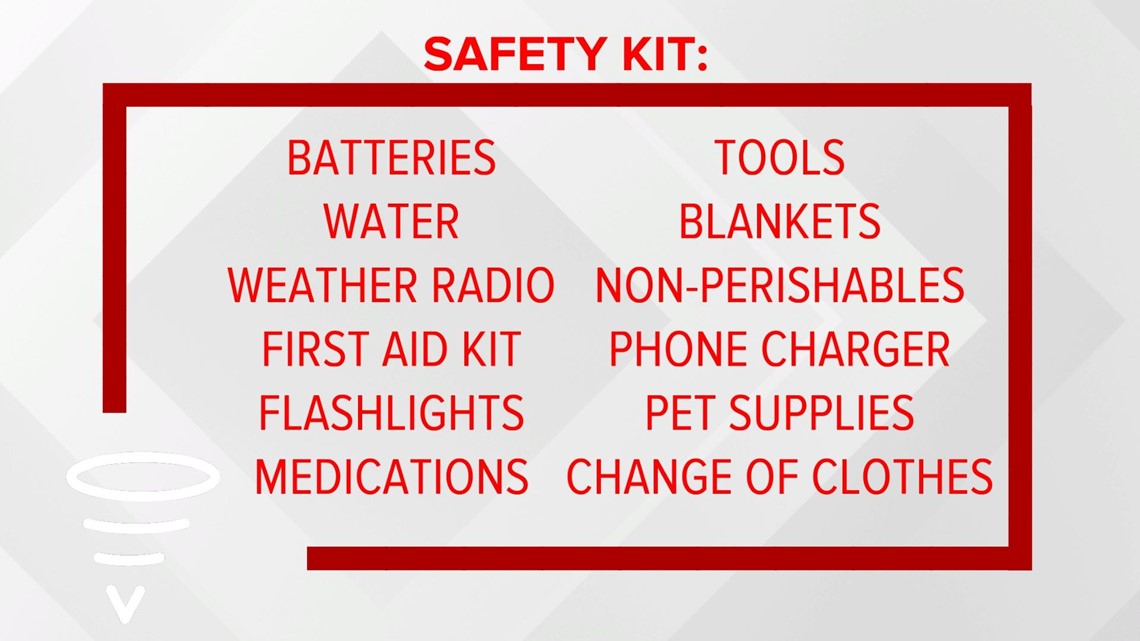 What does the weather look like where you are? Text your weather pics to (256)382-2692.