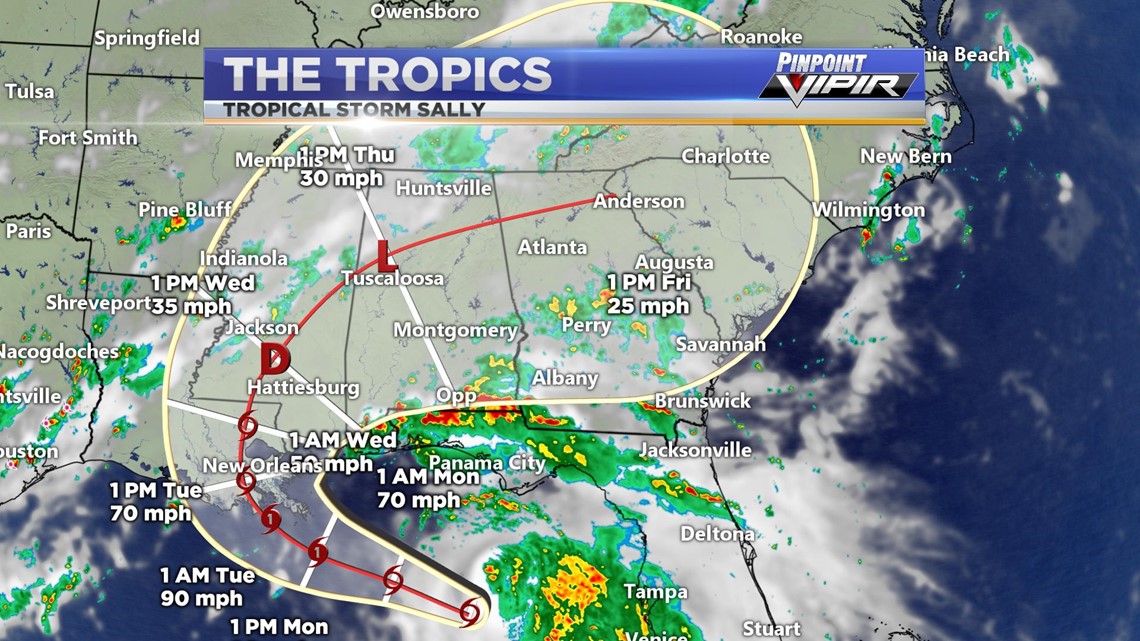 HUNTSVILLE, Ala. — Tropical Storm Sally continues to track west-northwest at about 9 mph holding onto maximum sustained winds of 60 mph. Sally is expected to continue to strengthen as we start the new week tomorrow and reach hurricane status by tomorrow afternoon. Landfall for Sally is expected to be just south of New Orleans, still as a category one hurricane. Sally will start to take a more eastward track on Wednesday and will bring in heavy rainfall to us in the Tennessee Valley on Thursday.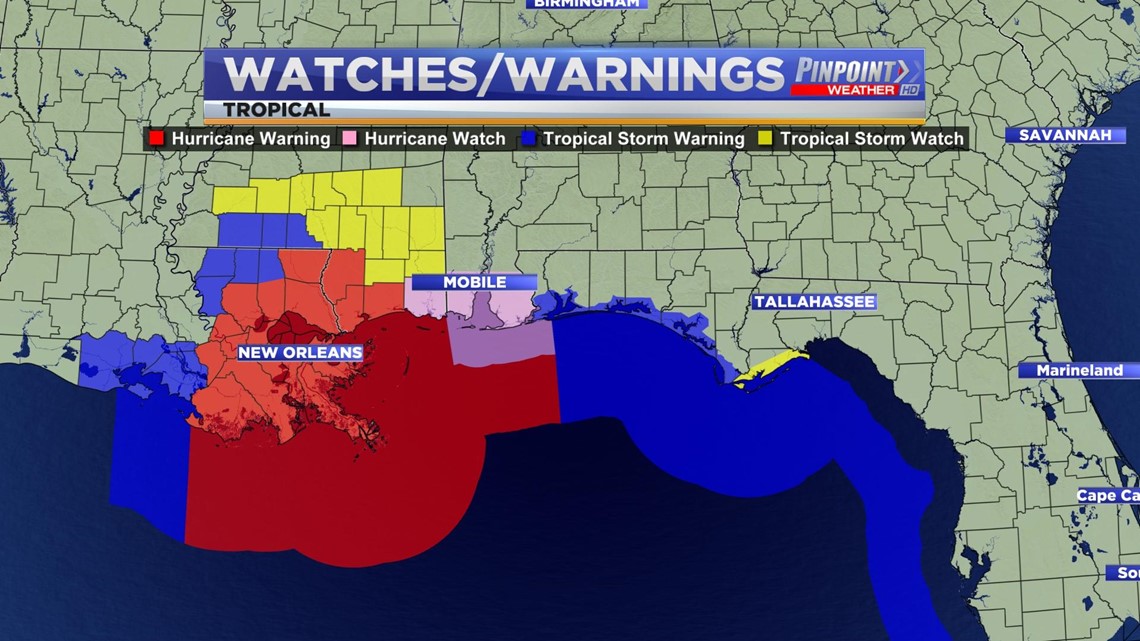 An extremely dangerous and life-threatening storm surge is expected for areas outside the southeastern Louisiana Hurricane and Storm Damage Risk Reduction System and Port Fourchon, Louisiana, to the Mississippi/Alabama border, where a Storm Surge Warning is in effect. Residents in these areas should follow any advice given by local officials.
Hurricane conditions are expected by late Monday within portions of the Hurricane Warning area from Morgan City, Louisiana, to Ocean Springs, Mississippi including Metropolitan New Orleans, with tropical storm conditions likely to begin Monday. Preparations should be rushed to completion in those areas.
Sally could continue to produce flash flooding across central and northern Florida and prolong existing minor river flooding across west-central Florida through Monday. Widespread significant flash flooding and minor to isolated major river flooding is likely across southeastern Louisiana, Mississippi and Alabama through the middle of the week. Flooding impacts are expected to spread farther across the Southeast U.S. through the week.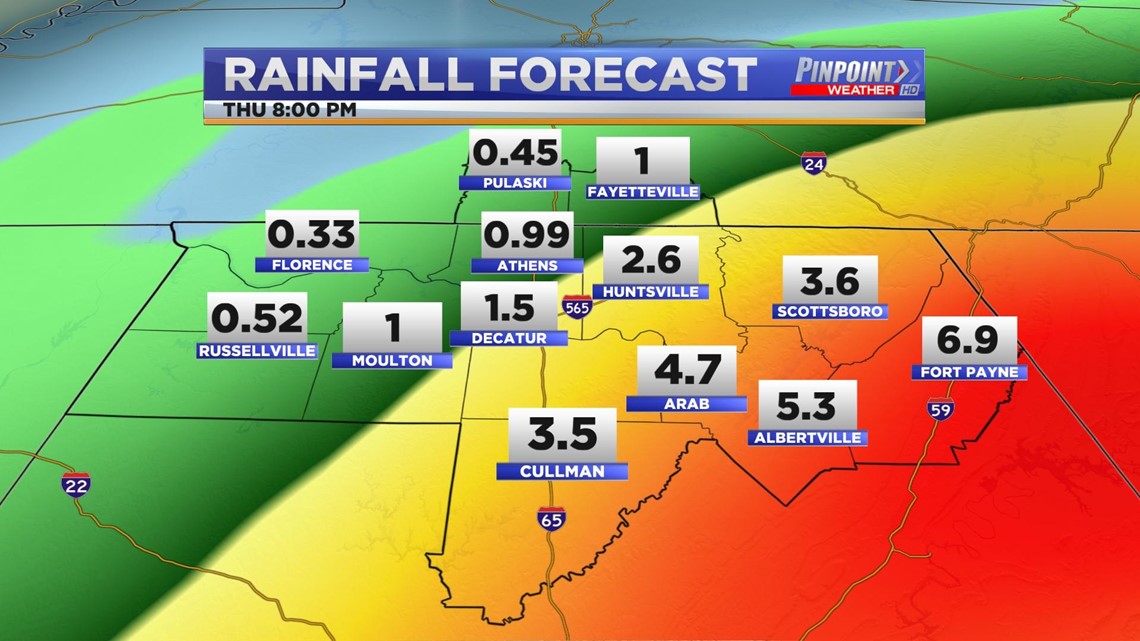 Depending on the future track of Sally and if it shifts any, the Tennessee Valley is expected to see anywhere from 1-5 inches of accumulated rainfall with accumulation increasing to our South.