HUNTSVILLE, Ala. — We've seen a fair amount of rain this month in the Tennessee Valley. At an average of 5.21 inches of rain in a typical March, it is one of the wetter months in a calendar year across the Tennessee Valley. The problem with March of 2021, is that 90% of the rain we've seen this month came in a matter of about 48 hours.
As we progress through the final week of March and approach April, we are setting the stage for another round of significant rain that could lead to some localized or even widespread flooding in the Tennessee Valley.
With that in mind, it is important to be prepared and know the differences between the two more common watches and warnings associated with flooding.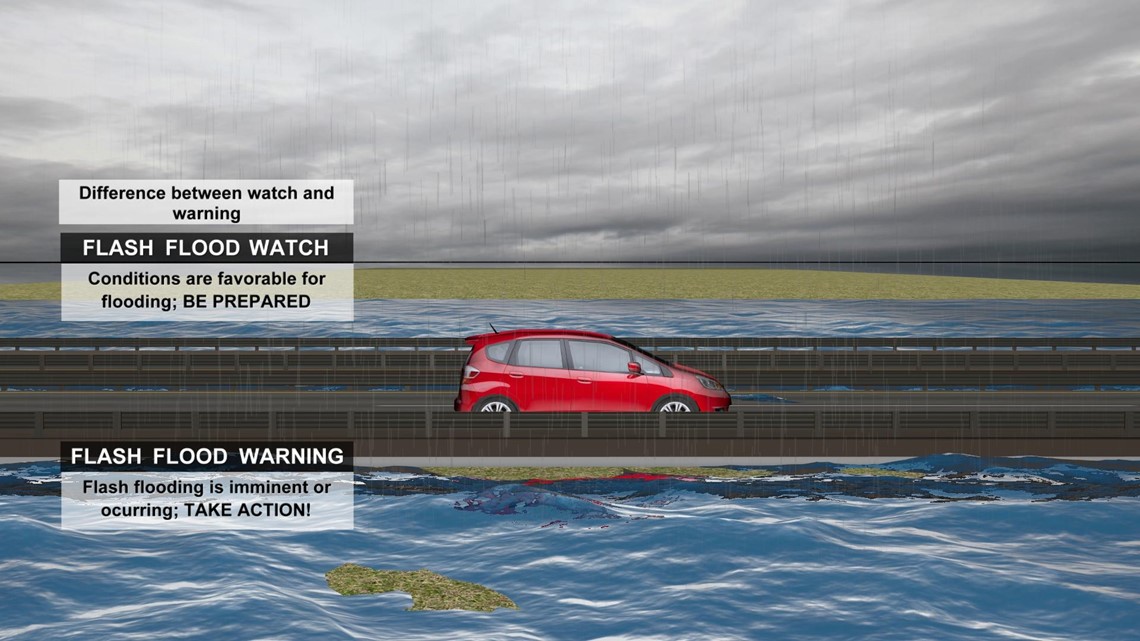 A Flash Flood Watch is very similar to a Severe Thunderstorm or Tornado Watch It means conditions are favorable for flooding and you should be prepared especially if you live in an area that is prone to flooding.
A Flash Flood Warning means flooding is nearing or it is currently happening and immediate and appropriate action should be taken.
It's also important to remember that Flash Flooding is a rapid rise in water. It is defined by the NWS as "A rapid and extreme flow of high water into a normally dry area, or a rapid water level rise in a stream or creek above a predetermined flood level, beginning within six hours of the causative event."
Remember, it takes very little water to wash a person away. Only about 6.0 inches. Just 12 inches of water can wash a standard-size SUV or car away. 18 inches of water can wash larger vehicles such as full-size trucks and larger SUVs away.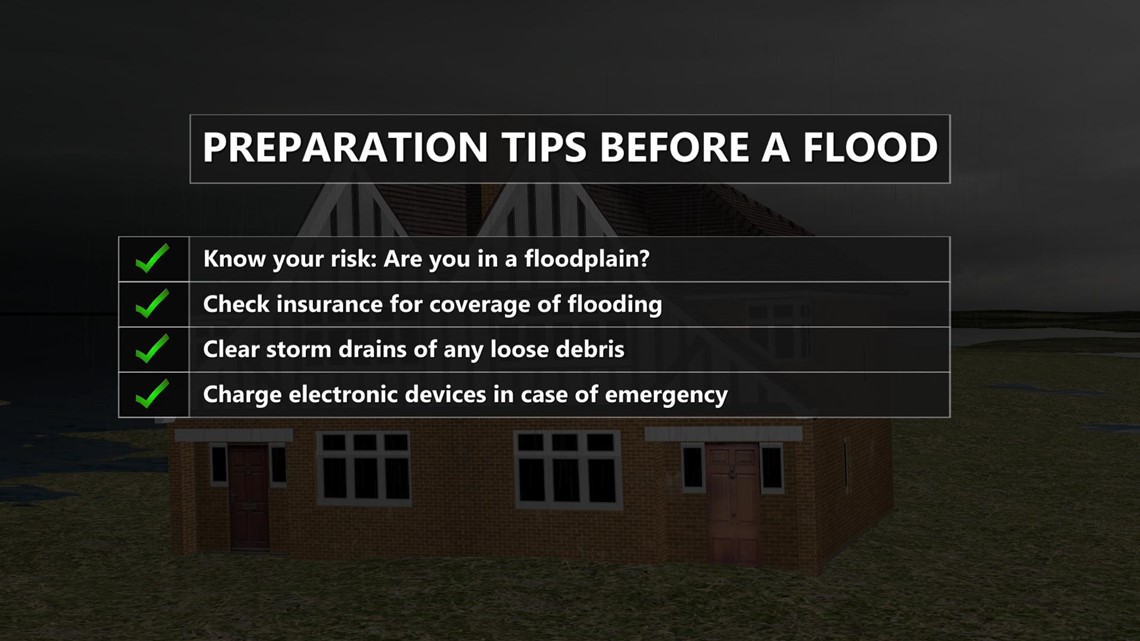 There are things we can do in order to prepare ahead of the rain that we know could lead to flooding:
Always just simply be aware of whether you live or work in an area that is prone to flooding.
Always check with your insurance for proper coverage.
Clear the storm drains around your home. While this may not technically be your job it can potentially save a lot of fuss.
Always have electronic devices charged. This applies to any sort of dangerous weather.