HUNTSVILLE, Ala. — We've continued to monitor the chance for snow throughout this week and as we approach Monday, we're starting to become a little more certain on the opportunity for snow in the Tennessee Valley. Now, keep in mine we are still two days away from Monday and things can obviously change between now and then but we are pretty sure that some areas will see some sort of transition from rain to snow on Monday.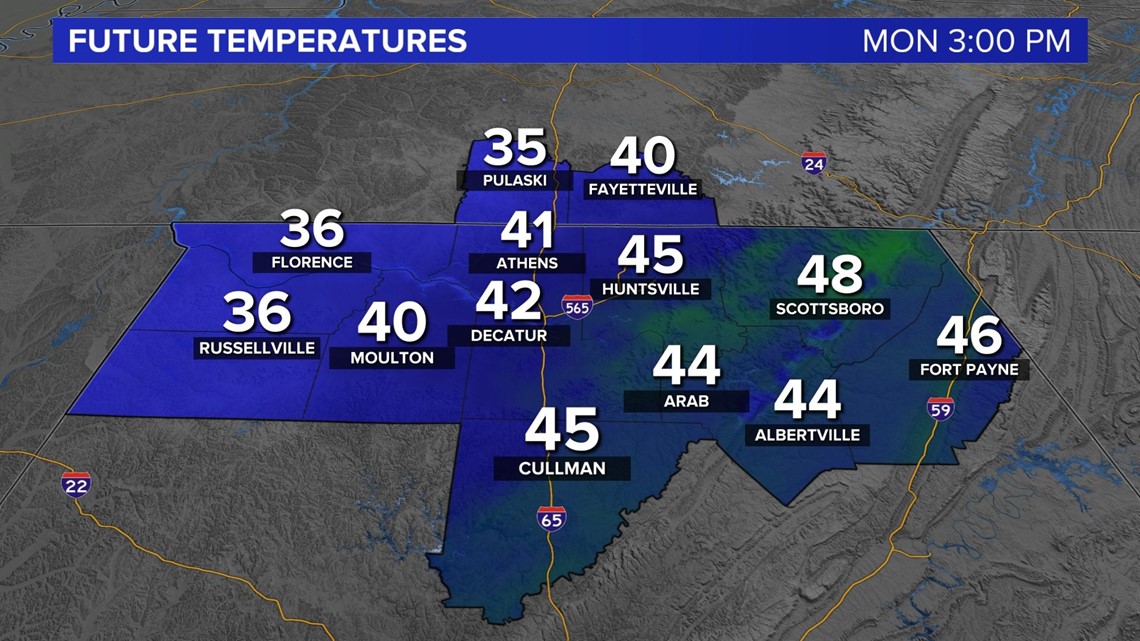 Let's start with looking at temperatures. Everyone should know that to have freezing conditions, temperatures need to be 32 degrees or below. Now, Sunday night, low temperatures will be dropping into the 20s and won't make it past freezing in some locations until lunch time. Around 3 PM is when we typically hit our high temperature for the day and a look at future temperatures for Monday has high temperatures above 32 degrees. The problem is is that we will have two different rounds for snowfall on Monday. Early morning and evening time.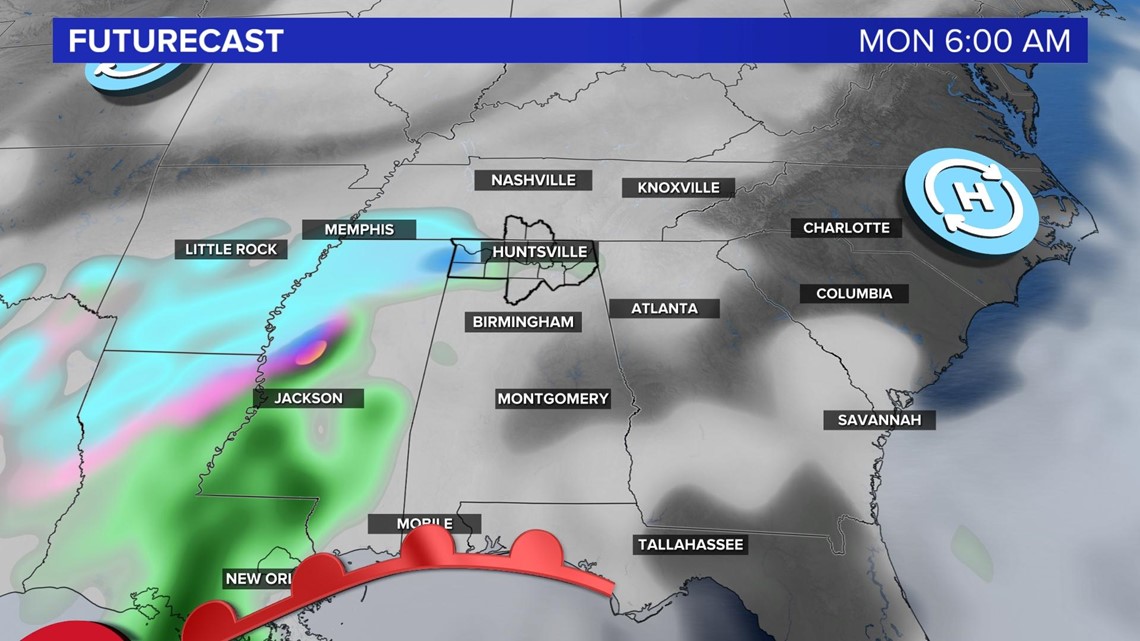 The first round of rain/wintery mix/snow will come early Monday morning and that's when most accumulation should start to occur, if any does at all. Temperatures will still be in the upper 20s/low 30s at that point. Precipitation will be just entering the extreme northwestern portion of the Tennessee Valley, so Lauderdale, Colbert, and Franklin could experience snow flurries and a wintry mix at that time.
Precipitation will occur through the entire day on Monday as the low pressure system that is bringing this rain to us will continue to track a little further north and east. The second round of precipitation comes around 5 PM and if any snow falls, it'll happen in the same areas as mentioned above (Lauderdale, Colbert and Franklin counties). Don't get me wrong, most areas if not all in the Tennessee Valley will see precipitation and a few snow flurries. It just looks like the greatest chance for snow accumulation will occur on the western side of the Tennessee Valley.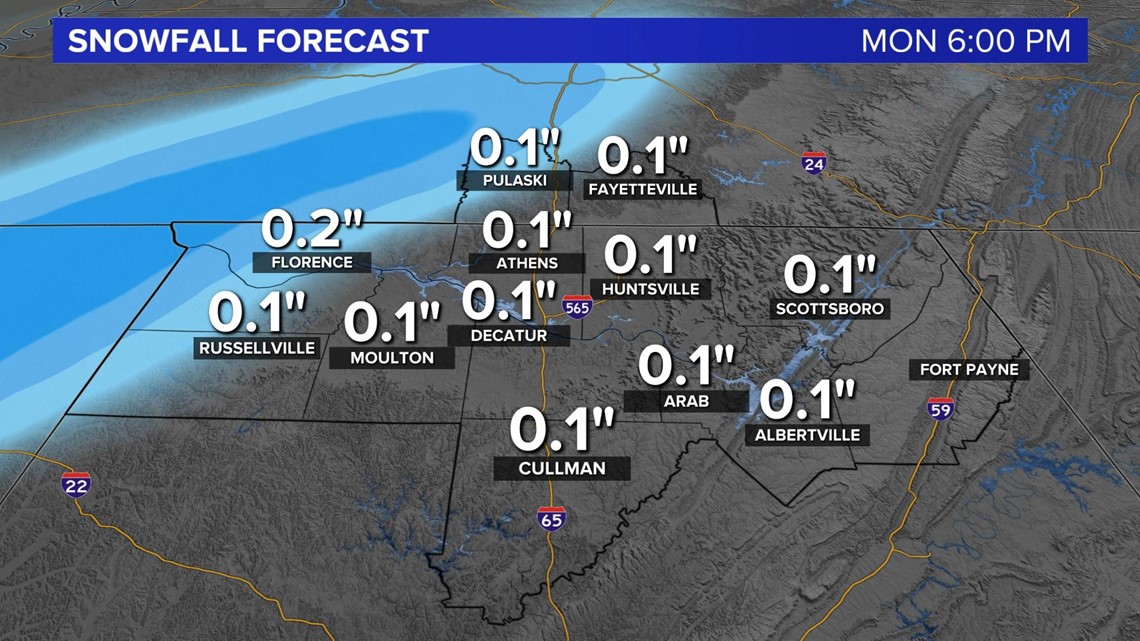 Snowfall accumulations throughout the Tennessee Valley look to remain below 0.5" throughout the Tennessee Valley. The greatest accumulation looks to occur more towards the northwestward areas. Some areas in Mississippi could see 2 inches or more!
Now this is obviously something that could change between now and Monday, but this is what I know as of Saturday afternoon and what I'm expecting.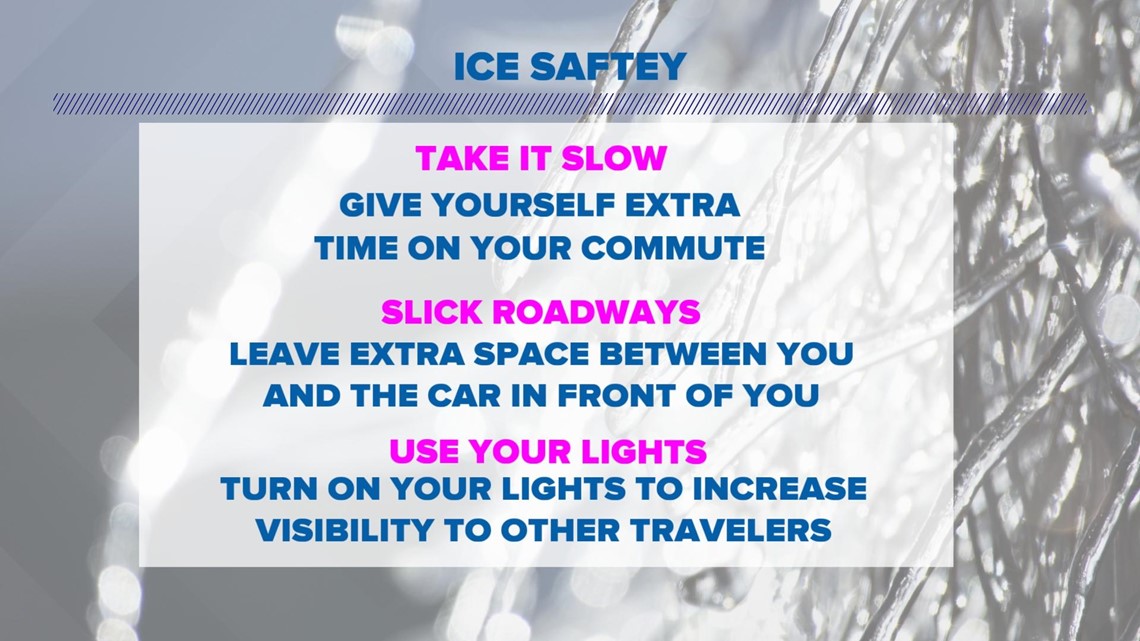 While road temperatures will remain above freezing, it's important to remember that bridges and overpasses as well as shaded areas could still develop some slick spots and black ice. Make sure to take it slow on the roadways and allow for extra time on your commute as well as leaving plenty of space between you and the car in front of you.
We will continue to monitor the snow chance and update you with the very latest.