HUNTSVILLE, Ala. — NOAA released their report today (September 10, 2020) that says La Nina conditions remain present in the equatorial Pacific, and there's a 75% chance they'll remain present for the next several months.
What is La Nina? La Nina is characterized by cooler than normal sea-surface temperatures in the equatorial Pacific. More Specifically, the eastern equatorial Pacific. Before you ask the question the answer is yes, that plays a role in our weather across the Tennessee Valley.
These lower than normal sea-surface temperatures can play a role in the Walker Circulation. The Walker Circulation is simply a model of air flow in the tropics. This is a fluid model and is impacted by El Nino and La Nina.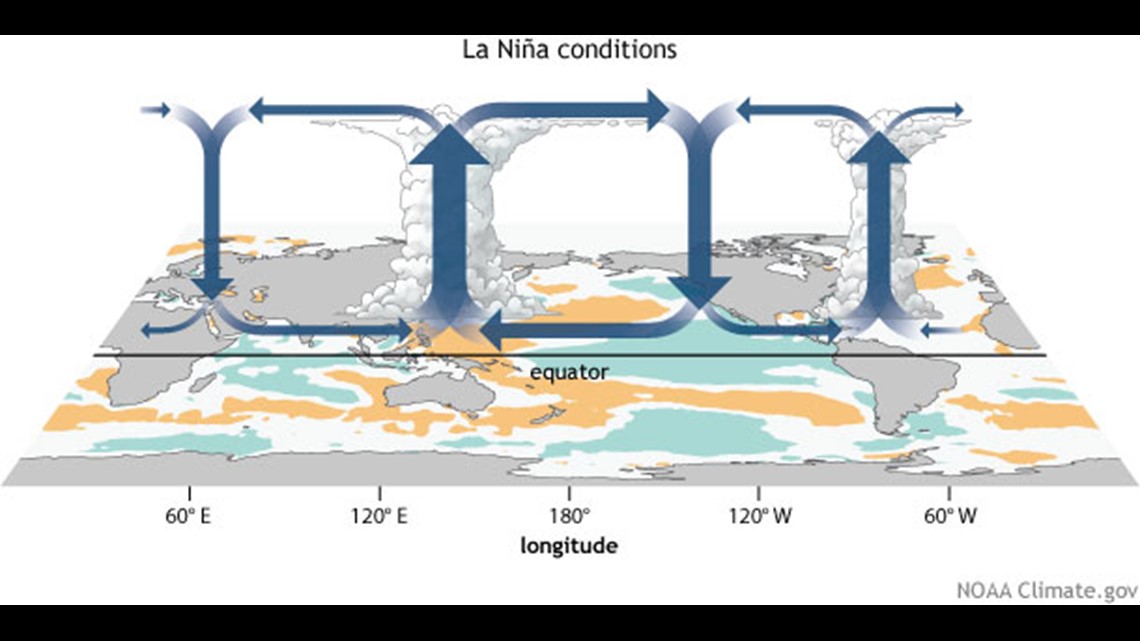 We can use the above diagram to better describe the Walker Circulation and how it is impacted by La Nina.
La Nina is characterized by surface High pressure in the Northern Pacific. This means in the Northern Pacific we have sinking air. That sinking air spreads west and east towards warmer water near Indonesia and cooler water near South America. That causes increased convection over Indonesia thanks to low pressure and rising air.
But What about the United States and the Tennessee Valley?
Well, where there's sinking air and high pressure in the Pacific we have Low Pressure and Rising Air in the Atlantic. In the great scheme of things, the Walker Circulation is a global thing. The waters of the Atlantic are typically warmer than average under La Nina allowing for increased convection in the Atlantic Ocean.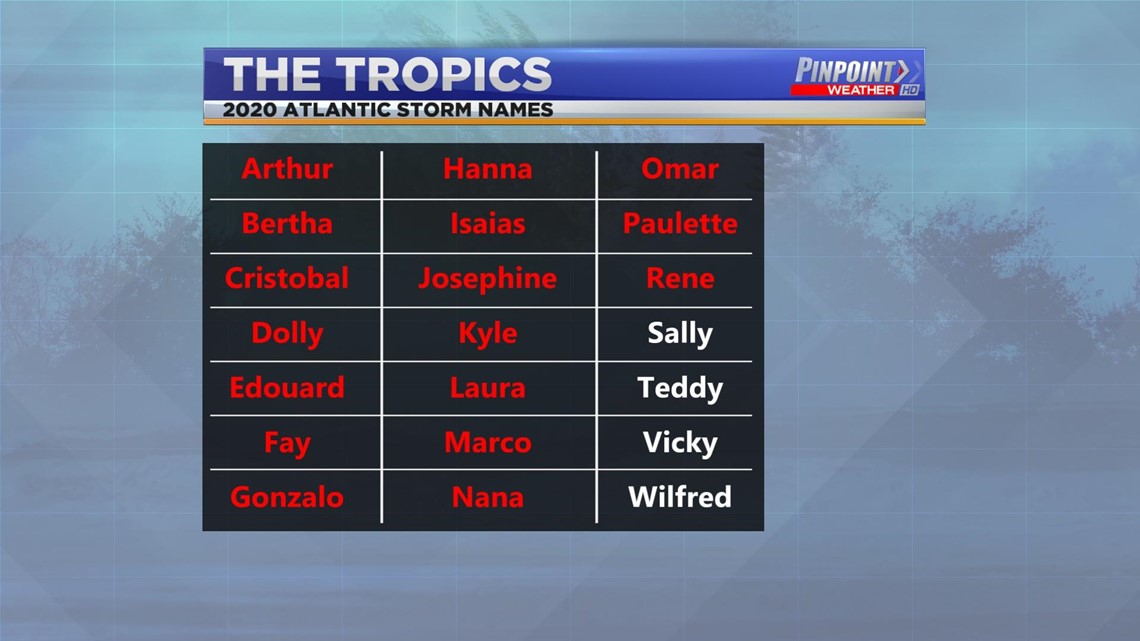 In simple terms, this means a busy Atlantic hurricane season.That seems pretty evident given the fact that we only have four names left in the list for 2020 and the season does not end until November 30th.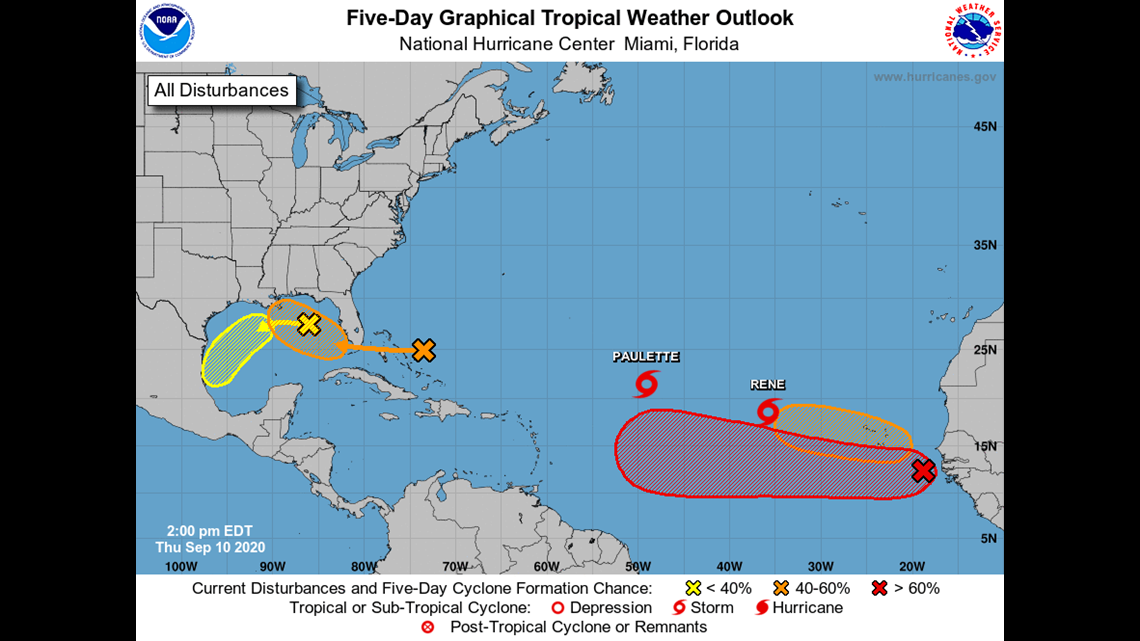 There are two storms in the Atlantic right now with several disturbances that have some chance of further development in the coming days.
So what About The Tennessee Valley?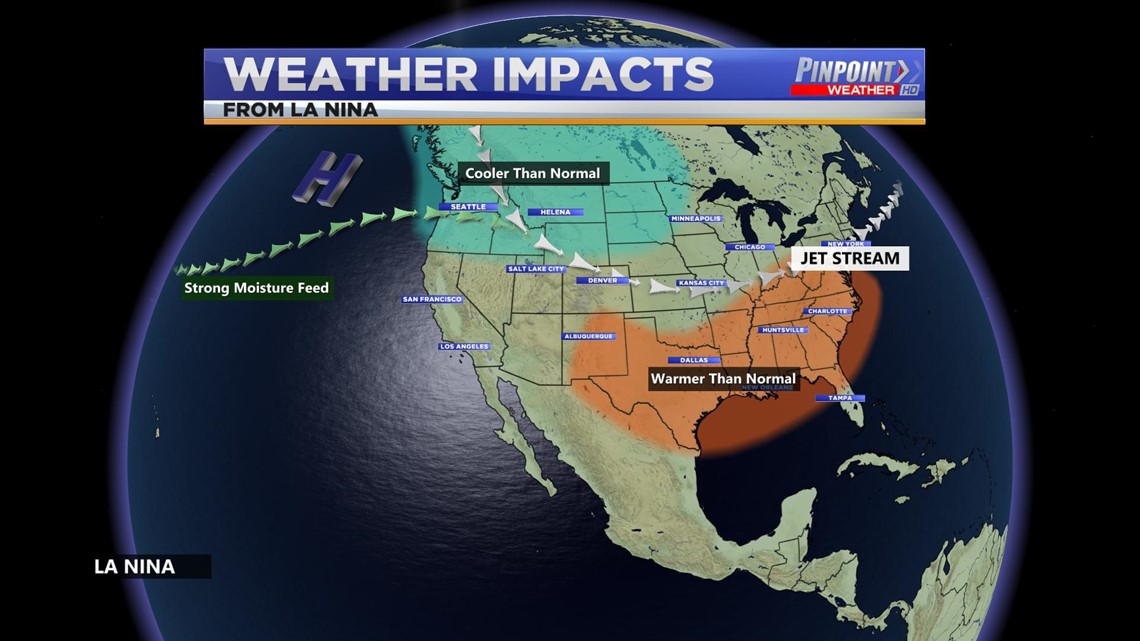 Heading into the Fall and Winter months with a likely La Nina means we're talking about drier than normal and warmer than normal conditions across the Tennessee Valley. A lot of this is based on the placement of the jet stream and the flow of moisture thanks to the high pressure in the Pacific.