Can we first discuss whatever happened to TropicanaFruit Punch? Do you ever just crave some fruit punch or I am I the only adultthat just likes some juice every so often? The tropics are heating up once again,but this time things are a little different, and I've decided we should talkabout that. The tropics are the subject of today's blog.
First, I'll be upfront by saying that it does not look like we'll be dealing with any sort of Strong hurricane with this storm. This has been a rather interesting system simply based on where it formed. Normally we talk about storms that form out in the Atlantic or maybe even in the Caribbean, but this one actually formed on land. This particular disturbance first started as an upper-level trough and associated area of low pressure over Georgia. From there it has been moving SW into the Gulf of Mexico. Yesterday it actually spawned rounds of severe weather along the Gulf Coast and Florida panhandle.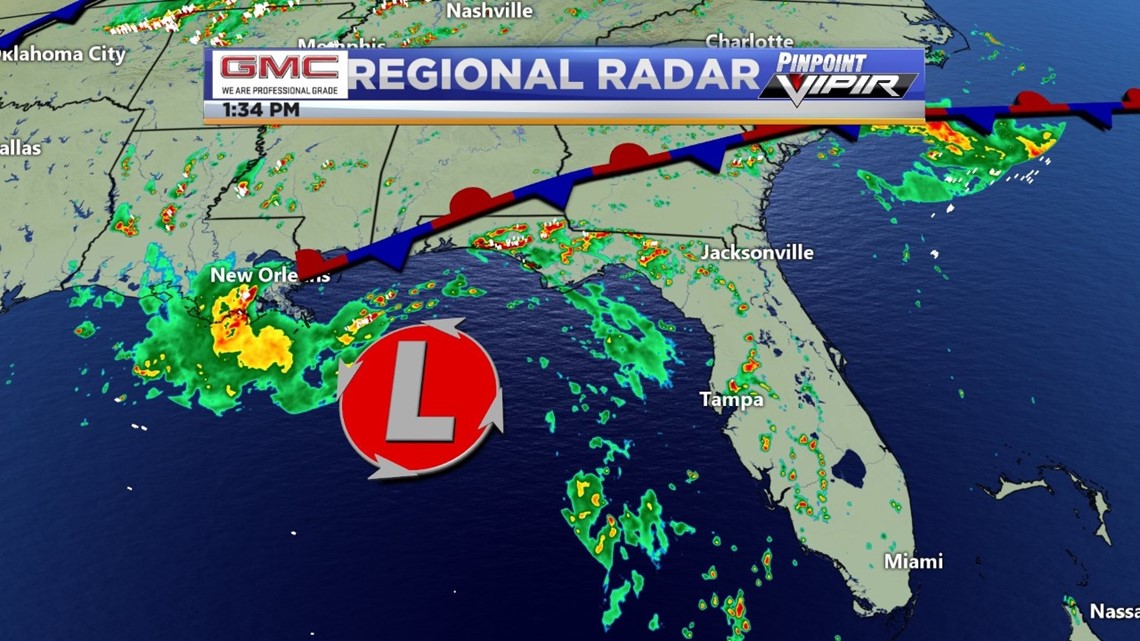 Now in the Gulf of Mexico Potential Tropical Cyclone 2 has entered an area favorable for further development. Through the next 48 hours, the storm has a 100% chance of further development and then 100% through the next five days. The storm is forecast to be a hurricane by Saturday morning and a tropical storm by either late tonight or early Thursday morning. At the tropical depression stage, it would get the name Barry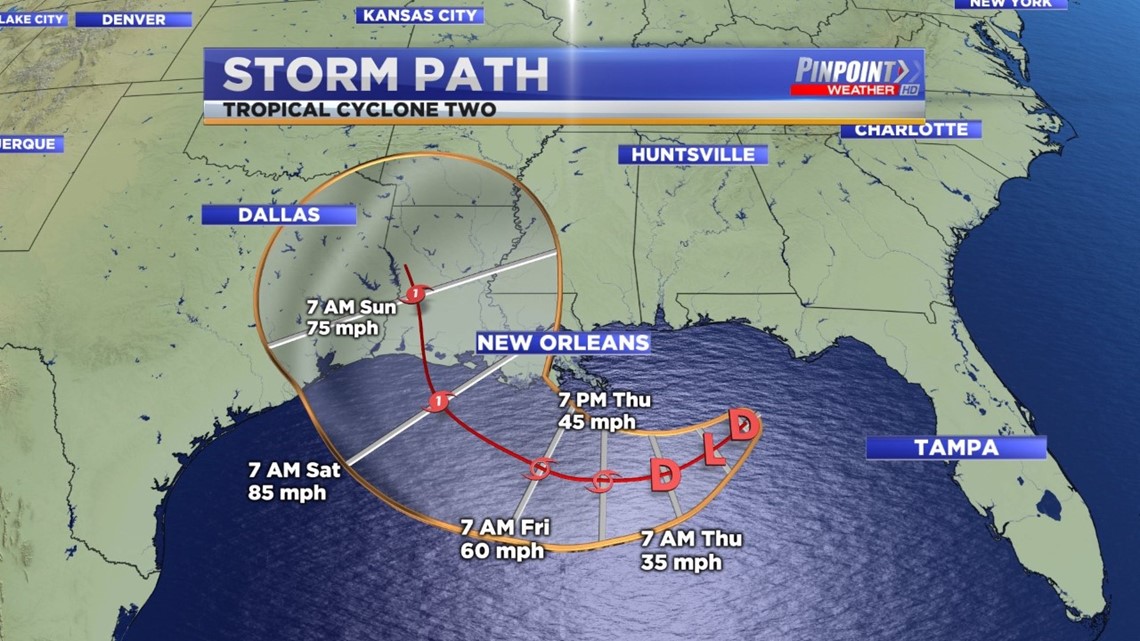 The track is becoming clearer. It looks like the stormwill continue to push west before making landfall around Texas and Louisiana. Whilethis storm will not be biggest hurricane it still has the potential to causedangerous flooding especially for the New Orleans area.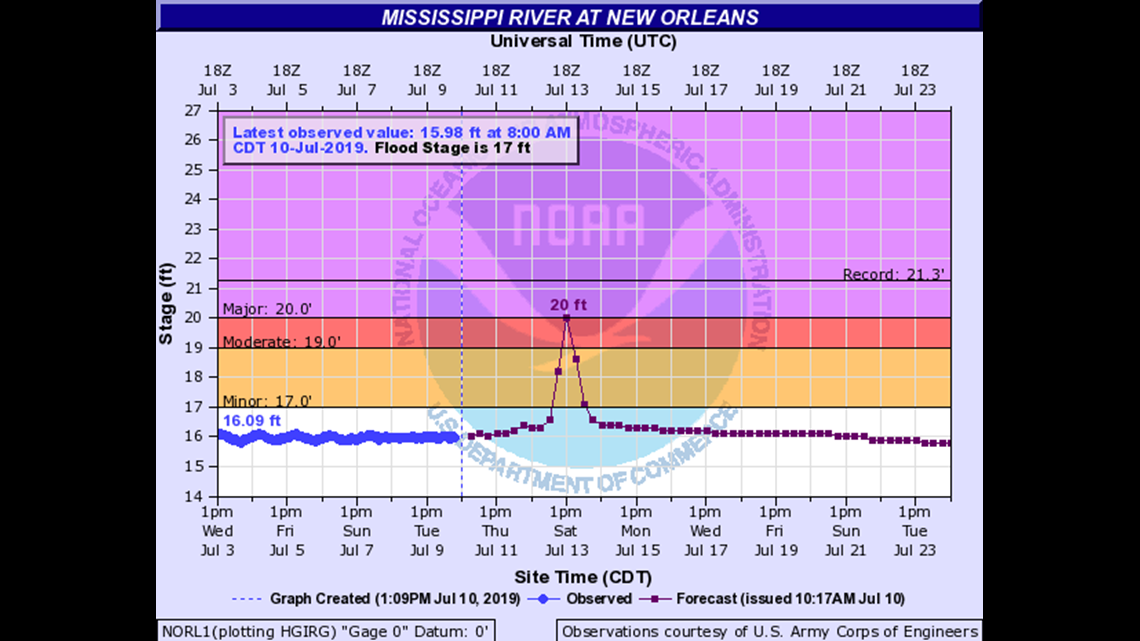 The levees are meant to hold back water up to 20 feet. The flooding forecast for the lower Mississippi River at New Orleans is 20 feet.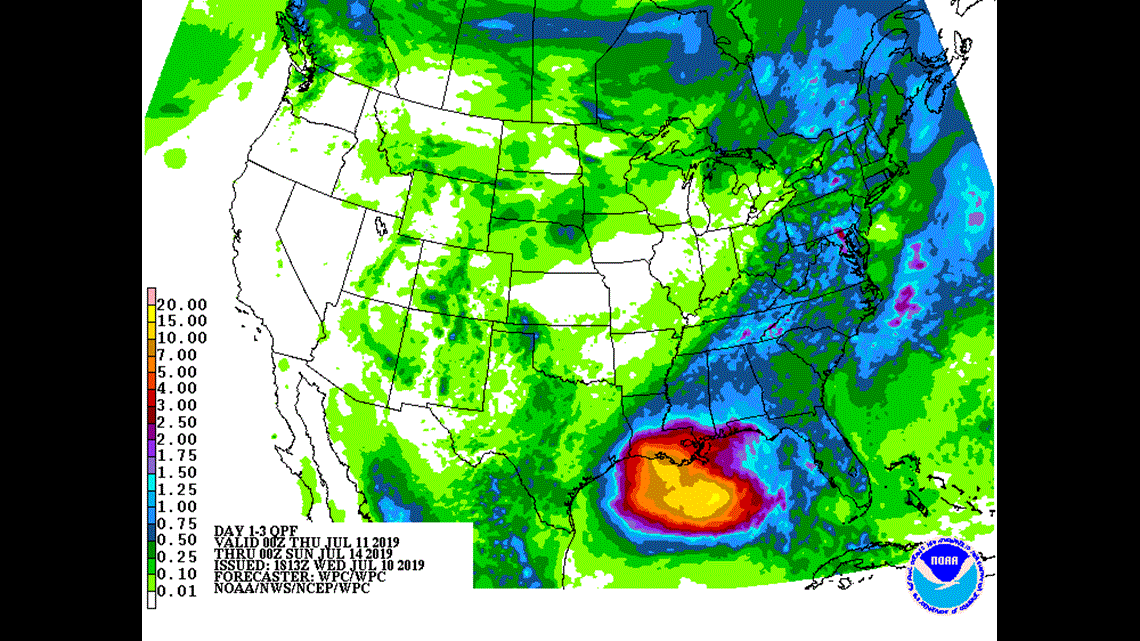 By the end of the week parts of Louisiana couldreceive several inches of rain.
It looks to have few implications on us in theTennessee Valley. If it does it would come this weekend and through the earlypart of next week. With the low taking such a westerly track it could keep muchif not all the rain to our west. Of course, if the track does begin to shiftback further east then we could be talking about some heavy rain across theTennessee Valley.