Have you picked your costume yet? If not that's okay, and it may even be a good thing because now you can plan your costume around the weather forecast.

Statistically speaking, we tend to stay dry on Halloween. Five of the last eight Halloween Night's have been dry with only a trace reported in 2014. More importantly than the rain, temperatures are kind of all over the place. Last year was well above average, but the year below was below average.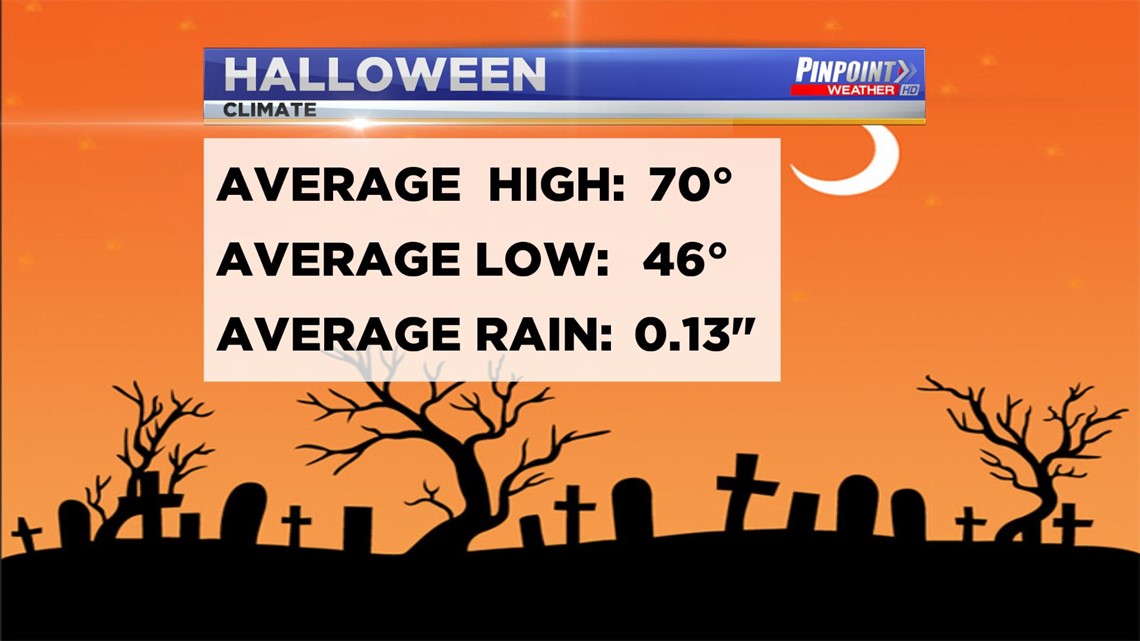 As far as the average is concerned, we should be right around 70° and then in the 40s at night.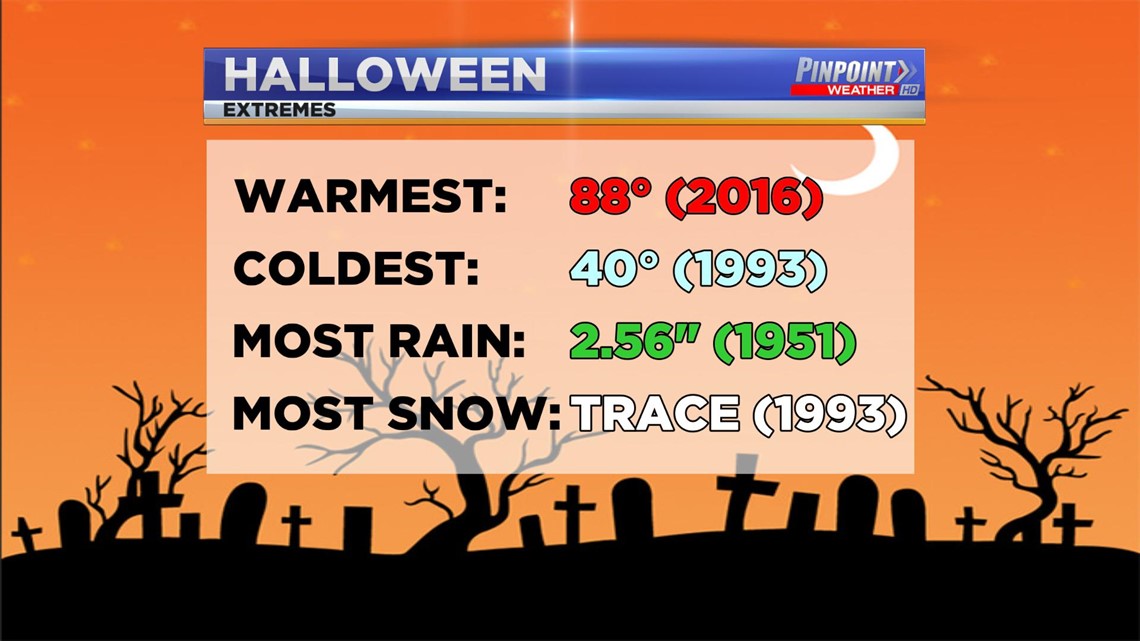 On the extreme end, we've been near 90° which would melt chocolate instantly, but we've also been as cold as the low 40s which would keep the chocolate just the right temperature.
We have actually seen snow on Halloween, but never more than a trace.
Halloween 2019

There are some complications this year. Winds will be out of the south bringing in a lot of moisture off the Gulf Of Mexico. At the same time, a cold front will begin dropping south Wednesday. This will allow showers and thunderstorms to fire up Wednesday afternoon, and continue through the evening.

The cold front looks to move through sometime Thursday afternoon. This means the best chance for widespread shower and thunderstorm activity will be before 2:00 PM on Halloween. We'll begin to dry out through late-afternoon, but Trick-Or-Treating could be on the damp side of things.
I do think we could dry out by Thursday evening with only a few spotty showers left behind the front.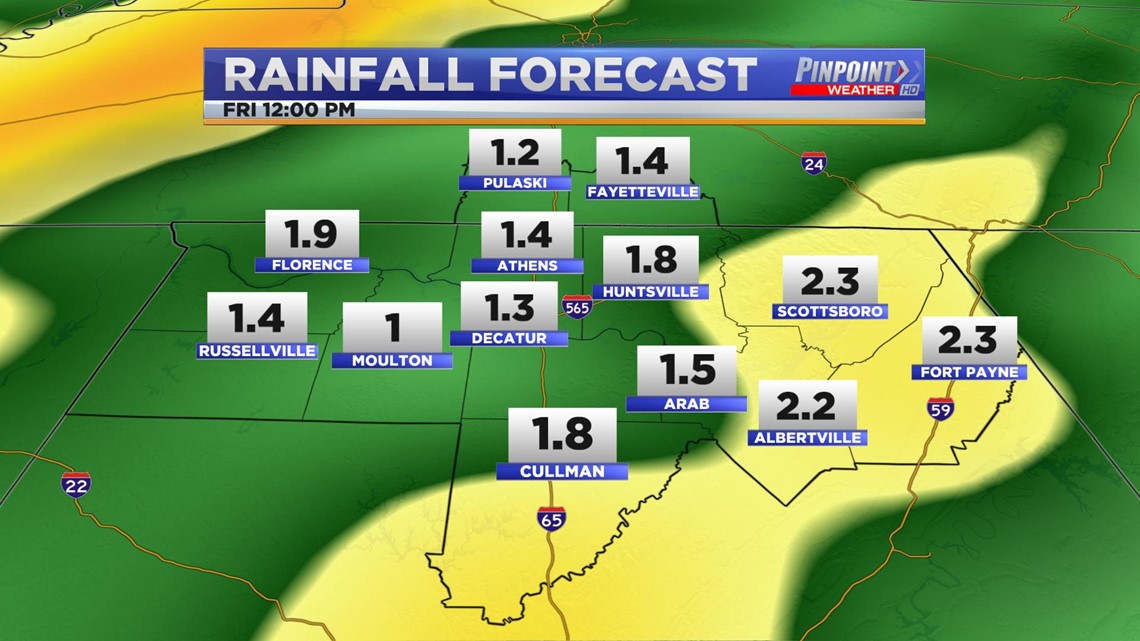 Rain totals could once again be around the 1.5″ – 2.5″ mark with locally higher totals. This all rain we desperately need to end the drought. While the timing isn't great the rain is needed.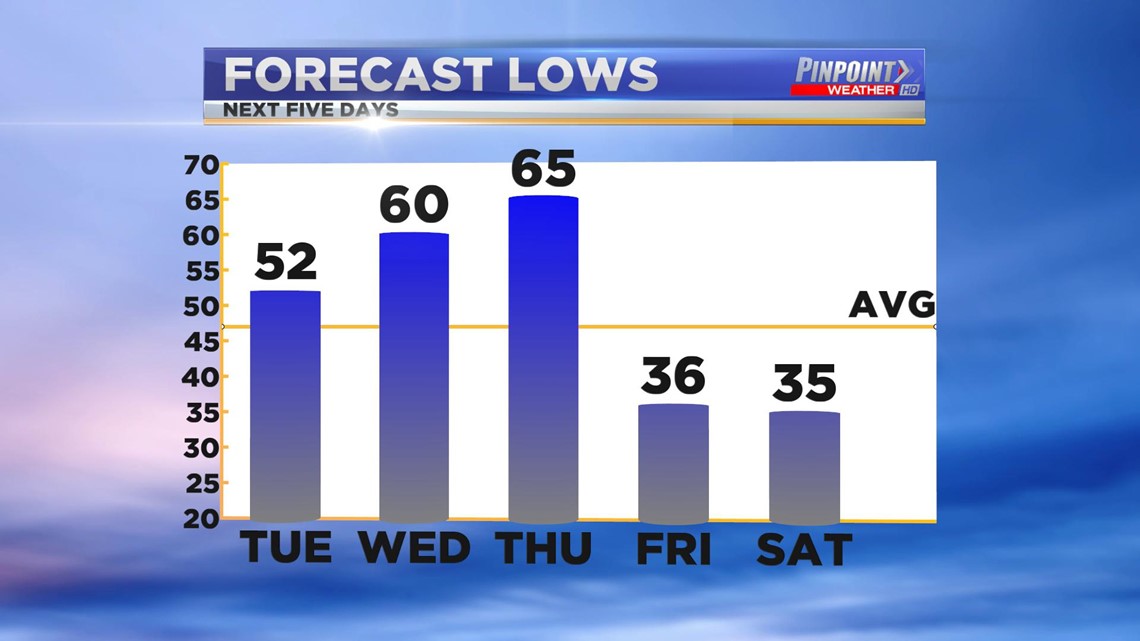 Behind the cold front, I expect temperatures will drop quickly. High temperatures on Friday are only forecast to climb into the lower 50s. Each morning starting Friday through the weekend will feature a low in the 30s.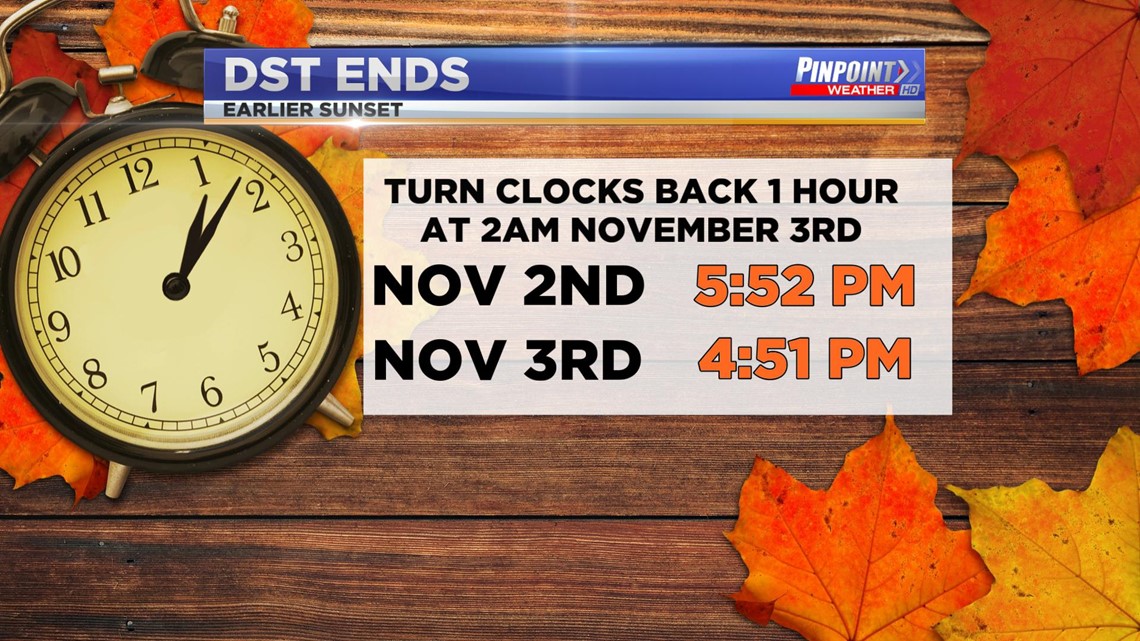 Lastly, don't forget DST ends Sunday morning. This begins the season of pre-5:00 PM sunsets.