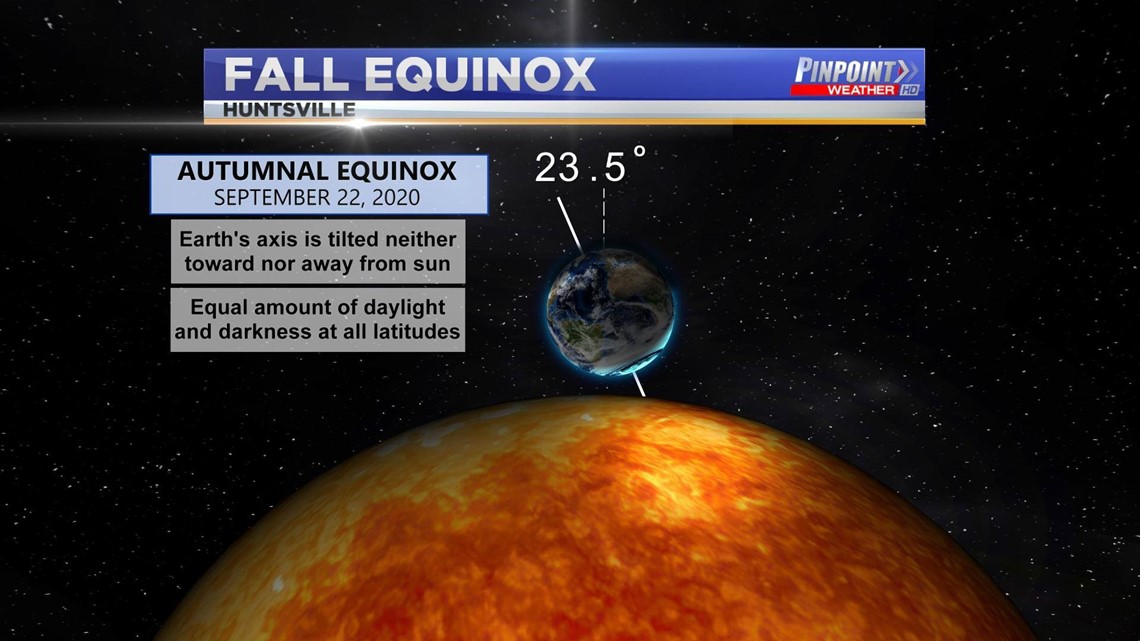 HUNTSVILLE, Ala. — The fall equinox officially kicked off at 8:31 AM this morning, so let all fall things begin! The fall, or autumnal equinox, marks the time when the terminator, also called the day-to-night line is vertical from the North pole to the South pole and the sun is directly overhead of the equator.
You hear us talk about meteorological fall, so what is the difference? Meteorological fall begins on September 1 and are the months September, October, and November.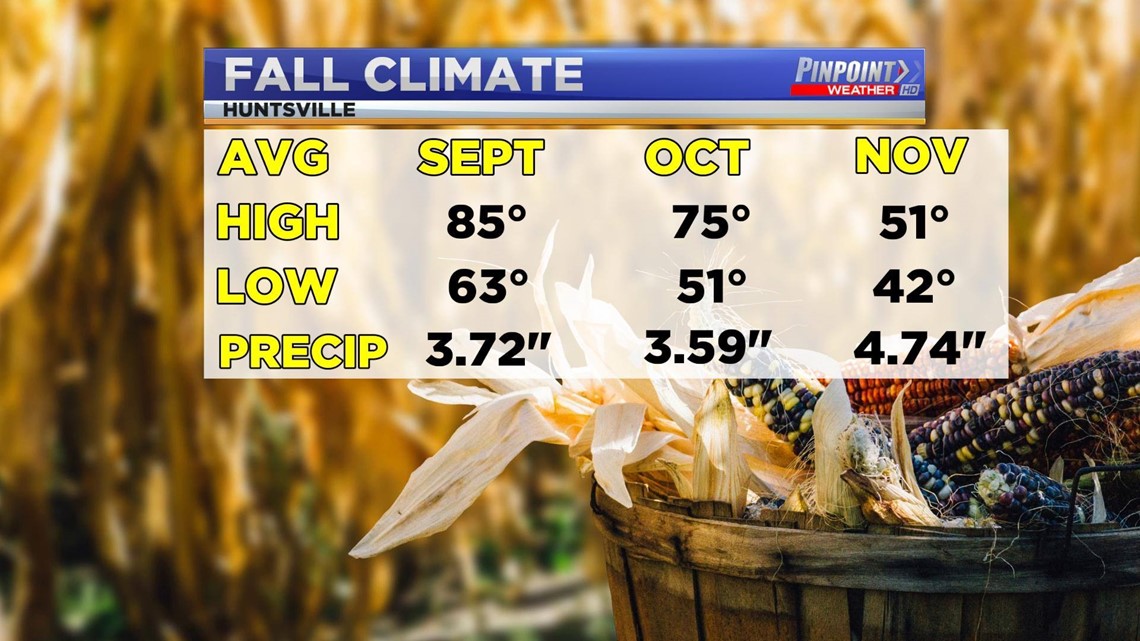 You'll notice temperatures start to decrease through the fall months. Relatively staying warm through September, becoming comfortable in October, and starting to feel more like winter heading into November. November also tends to be our wettest of the fall months, averaging around 4.74" of rainfall.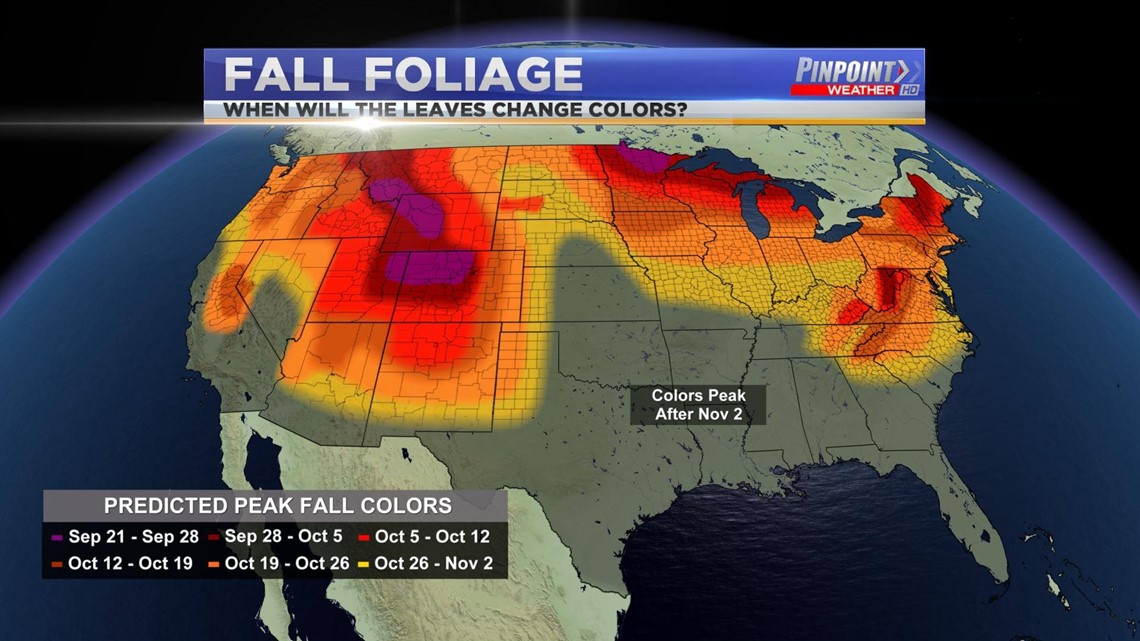 Not only does fall offer cooler temperatures, but you'll notice the leaves start to change as well. While most areas, especially to our north, have already started to experience fall foliage, we typically won't see a full fall foliage until the beginning of November. Leaves have already begun to change colors across the Tennessee Valley, but we won't experience maximum peak at foliage until around November 2.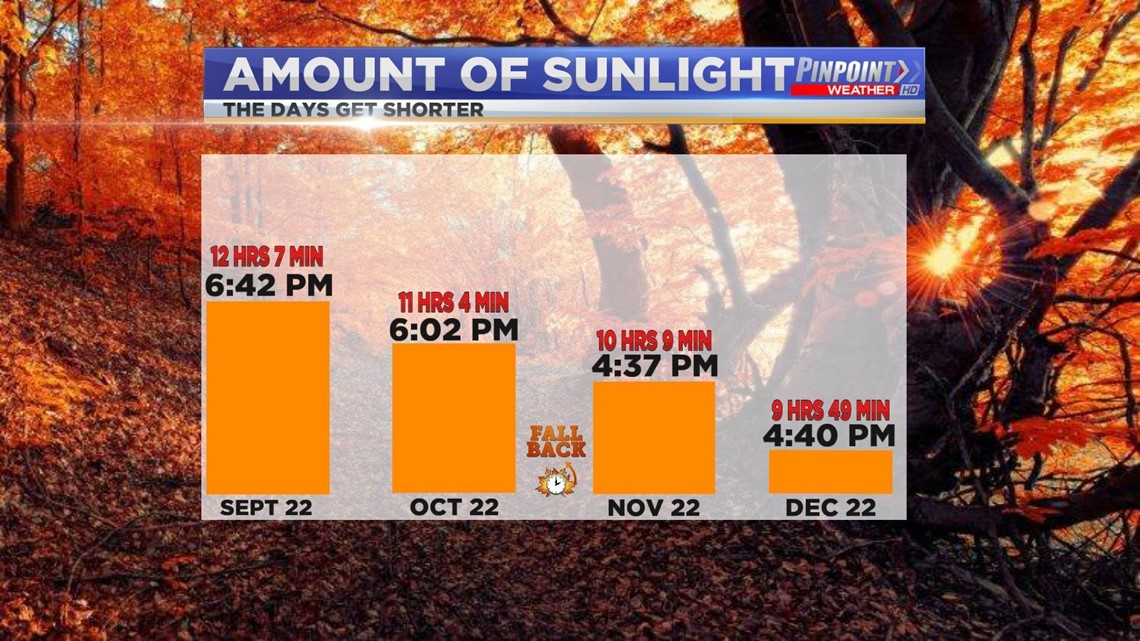 Not only do the temperatures and leaves change during the fall equinox, so does the amount of daylight we'll experience. You may have already noticed that sunset comes a little earlier now. Today, we'll see 12 hours and 7 minutes of daylight, with sunset coming in at 6:42 PM. Daylight savings time also comes to an ends Sunday, November 1. That's when we "fall back" an hour and sunset times get a little earlier. On November 22, sunset occurs on 4:37 PM.
Let all fall things officially commence and grab you a pumpkin spice latte!