HUNTSVILLE, Ala. — Portions of the Tennessee Valley remain under a flash flood watch until this evening. Periods of moderate to heavy rainfall are to expected throughout the day from the remnants of Beta. Rainfall rates will likely lead to over-absorption which could lead to flash flooding across the Tennessee Valley.
Widespread showers and possibly a few thunderstorms will impact the Tennessee Valley. Rainfall totals across the Valley will range from 1-3 inches with 4-5 inches possible locally, especially around area surrounded by the Tennessee River.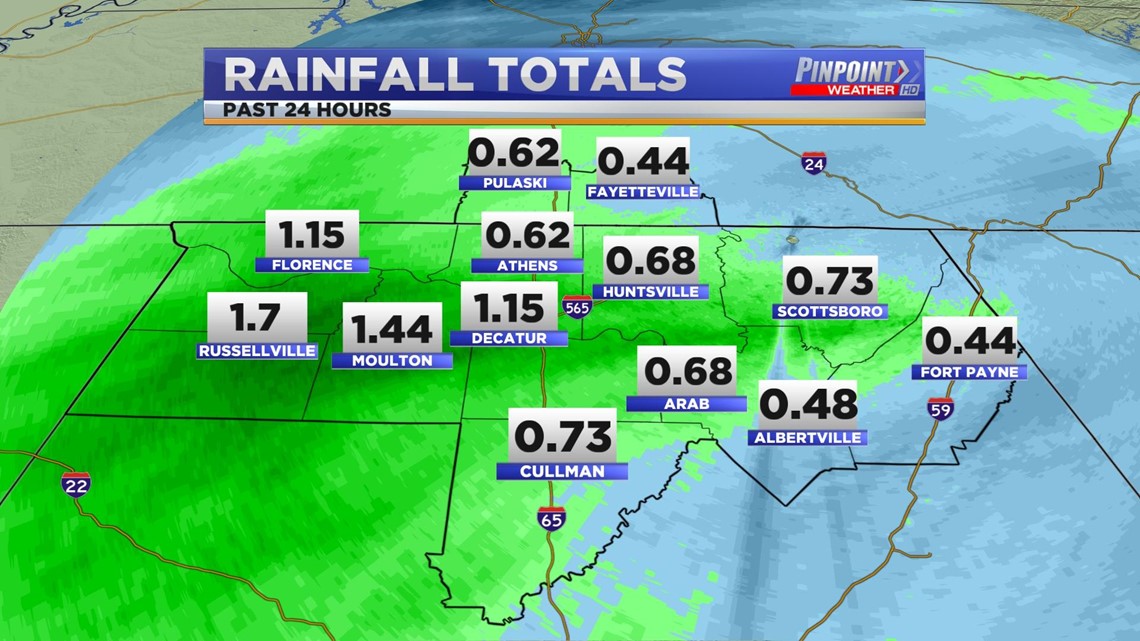 Over the past 24 hours, rainfall rates range from 4/10 of an inch to almost an inch and a half in some areas. The eastern portion of the Valley have seen the most rainfall over the past 24 hours as the remnants of Beta have slowed down movement. Totals are expected to increase throughout the day.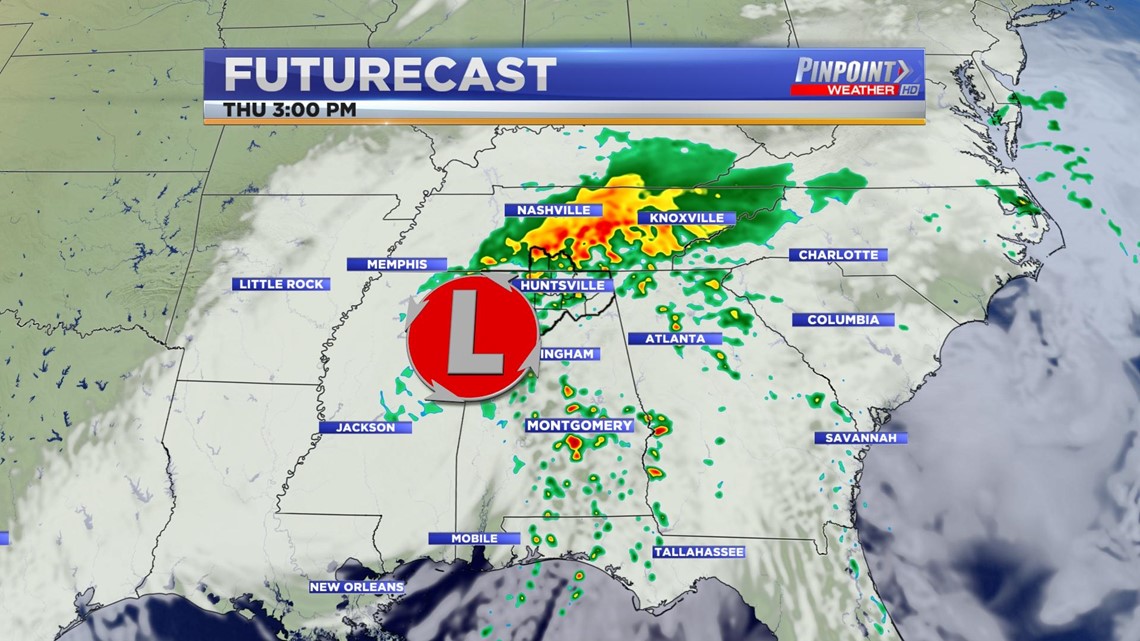 Expect rainfall to persist throughout the rest of today and tonight as the remnants of Beta continue to move to the northeast. This afternoon is when we could introduce a few thunderstorms into the mix, but the severe weather threat remains off to our south - south of I-20.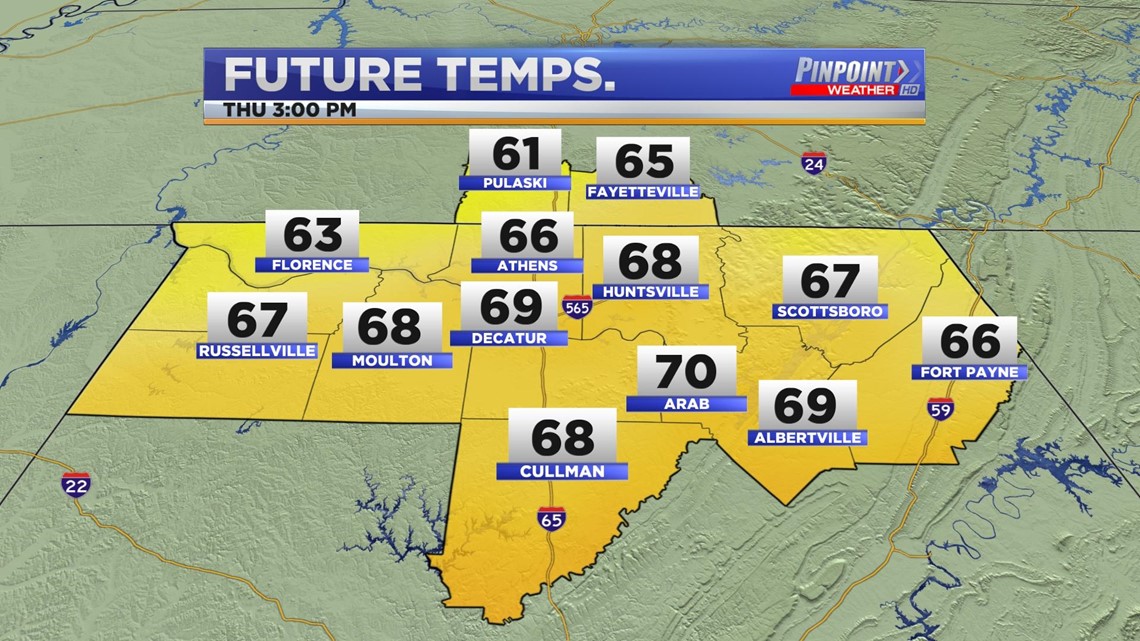 There is one good thing about all of this rainfall moving through the Tennessee Valley today and that's temperatures will remain on the cooler side. Most of us won't even make it out of the 60s today. The third day of fall across the Tennessee Valley will be feeling very much like fall.