HUNTSVILLE, Ala. — In some regards the 2020 Atlantic Hurricane Season has already been record breaking. Hurricane Isaias was the earliest 9th named storm on record.
Colorado state University's Philip J. Klotzbach1 , Michael M. Bell2 , and Jhordanne Jones released an update to the 2020 Atlantic Hurricane Forecast, and the news isn't great. The one thing they did point out is that activity in the immediate two weeks looks normal.
The reason for the extremely active forecast? Sea surface temperatures averaged across the tropical Atlantic are much warmer than normal, and vertical wind shear is well below average. Current cool neutral ENSO conditions may transition to weak La Niña conditions by later this summer.
CSU Meteorologists also anticipate an above-normal probability for major hurricanes making landfall along the continental United States coastline and in the Caribbean.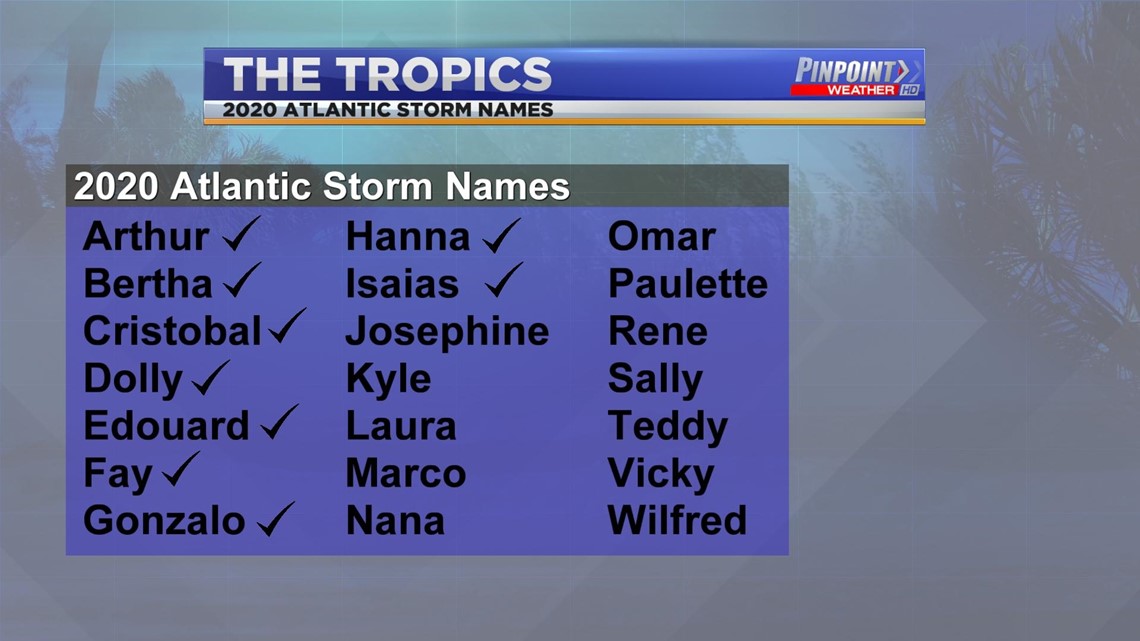 The forecast calls for 15 more named storms with 10 of those storms becoming hurricanes, and 5 of those hurricanes becoming major hurricanes. A major hurricane is one that is at least a category three storm.
There are not 15 more names available. If the forecast verifies then we would move to the Greek alphabet and the next three named storms would be alpha, beta, and gamma.
The full report can be viewed above. It is also important to note that the 24 total named storms include the nine named storms we have already seen this season.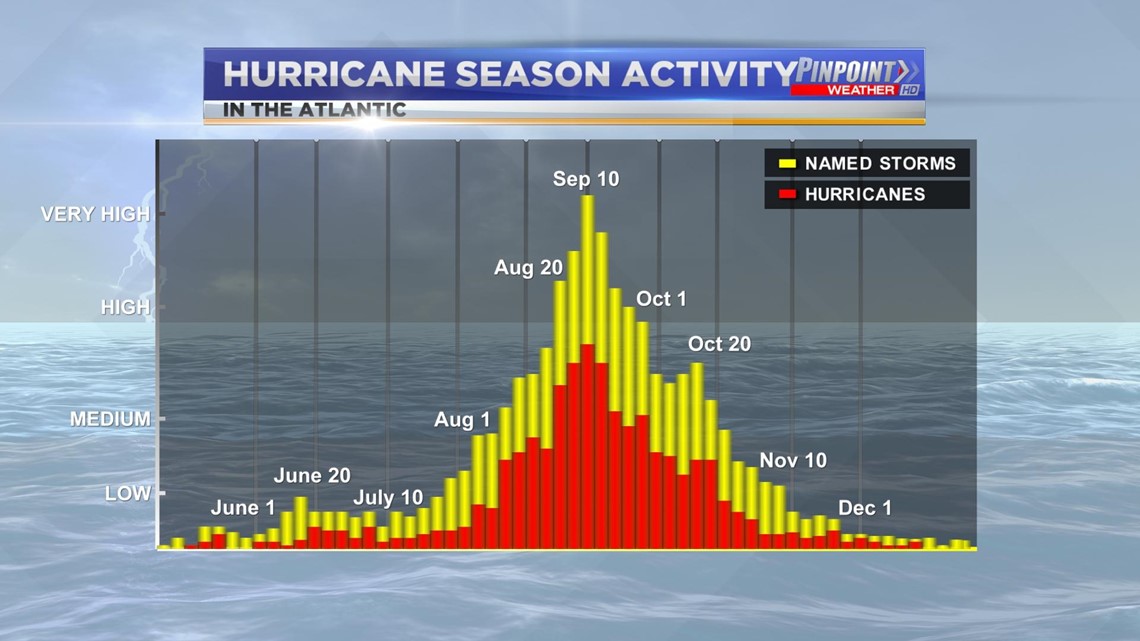 Traditionally the Atlantic Season peaks between mid-August and late September. It's important that everyone along the coast make sure their plan is set in stone as we quickly approach that time period.