HUNTSVILLE, Ala. — November is normally viewed as a secondary severe weather season in the Tennessee Valley. Obviously not to the level we commonly see severe weather in the months of March, April, and May but we normally see an uptick in severe weather as we close the year.
The general reason for that would be the big impactful cold fronts that we normally see come November. Those cold fronts that can take us from the 70s to the 50s in just a few hours. Those types of fronts can be massive forcing mechanisms that when they tap into energy can produce severe weather.
We also to an extent rely on energy from the Gulf of Mexico, but that's been lacking because the tropics have been so active they take up all that energy. It's the same thing as Central and South Alabama getting severe weather and because of that we stay quiet in the Tennessee Valley.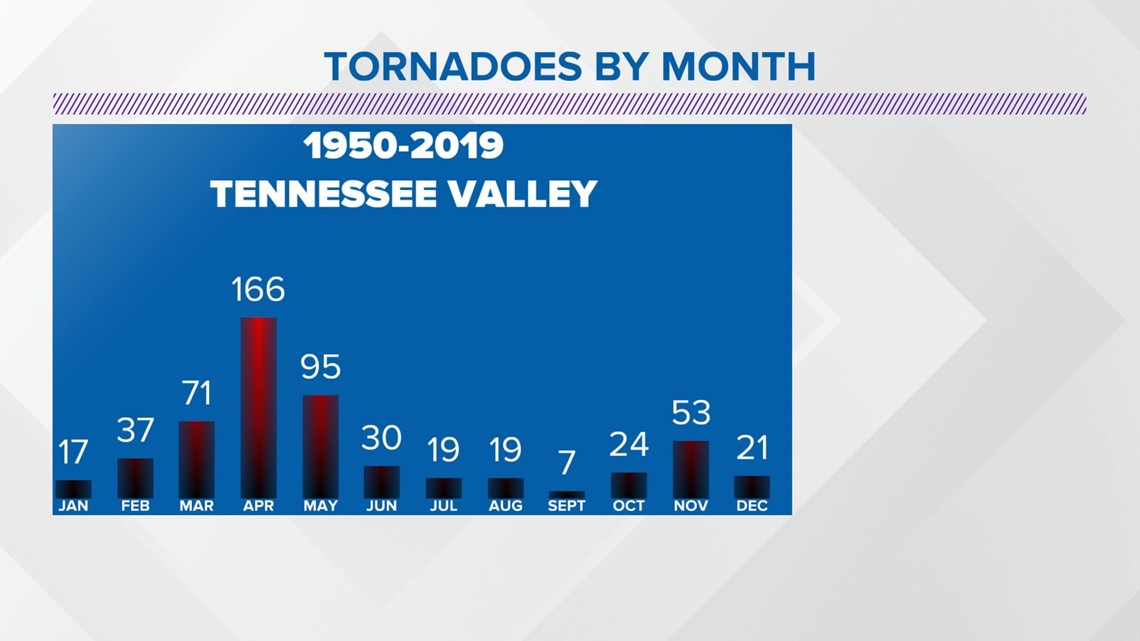 So if we look at our number of tornadoes by month between 1950 and 2019 we see the distinct severe weather seasons. Obviously we have the spring, but notice the uptick in activity in November. We can express this a different way.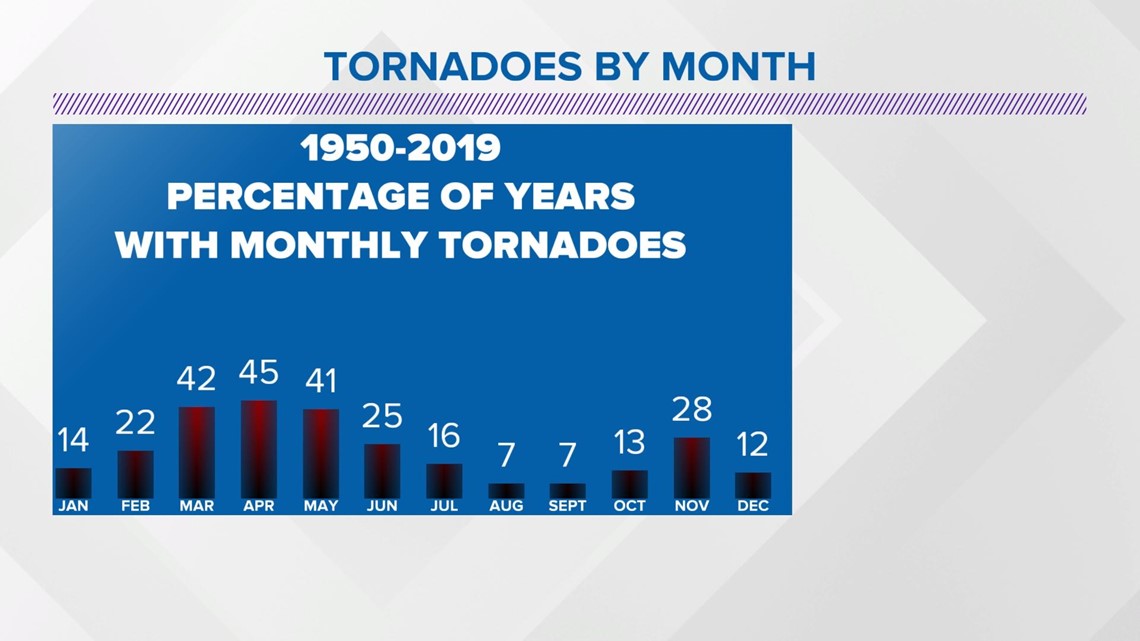 We can look at it as a percent. For example: 28% of Novembers between 1950 and 2019 have produced at least one tornado in the Tennessee Valley. That's 19 out of the last 69 Novembers. It doesn't seem like a lot, but it is the highest percentage between June and December.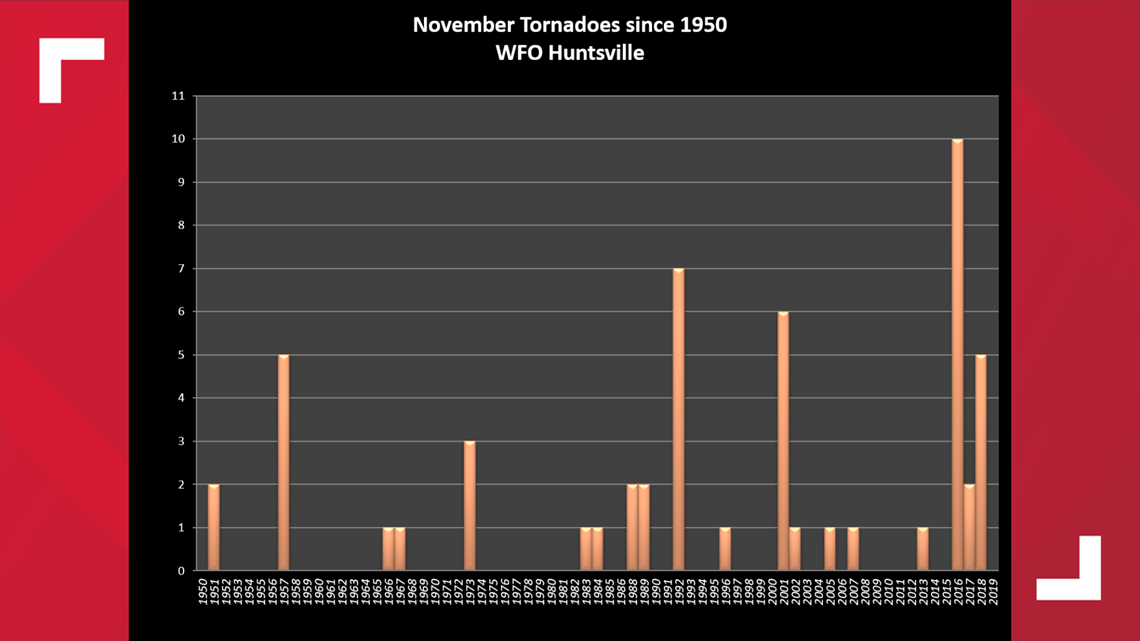 November 2020 isn't the only November we've gone without significant severe weather. We did the same in 2019, but November 2016-2018 were decently active.
2020 as a whole also seems somewhat quiet. Overall there have been 15 total tornadoes in the Tennessee Valley. 13 of them were in Alabama and 2 have been in Tennessee. 8 of those tornadoes occurred on April 12, 2020.