HUNTSVILLE, Ala. — We're getting to that point in August where we head into the most active part of the Atlantic Hurricane season. That seems most evident right now. This morning the National Hurricane Center (NHC) started issuing advisories for Tropical Depression 14.
Tropical Depression 14 is located in the Caribbean Sea where it is expected to strengthen and get a name. From there it looks like it will set a course for Texas as a decent Tropical Storm early next week.
Tropical Depression 13 is still out in the Atlantic Ocean but could come very close to Puerto Rico as a decent Tropical Storm late Friday or early Saturday. From there it looks like 13 will enter an environment conducive for further development and become a category 1 Hurricane as it heads toward Florida and then eventually into the Gulf of Mexico.
The one thing worth note here, is that both storms will likely end up in different parts of the Gulf of Mexico at the same time.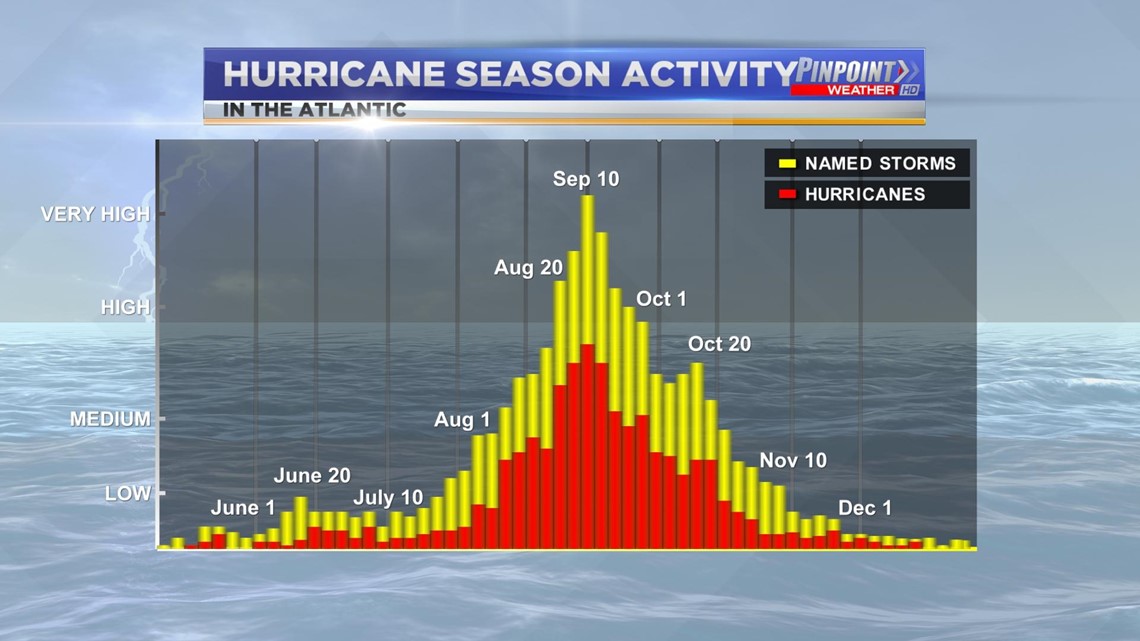 As mentioned at the beginning, while slightly unusual this should be somewhat expected given our current date. Peak Hurricane Season in the Atlantic runs from late August through much of September, before activity drops off in October.

Colorado State University released its updated forecast at the beginning of August which calls for a total of 24 named storms. If that forecast verifies we would actually run out of names. You can read more about that and the forecast itself here.