HUNTSVILLE, Ala. — Clouds will build into the Tennessee Valley overnight as our next system approaches the Tennessee Valley With that increase in cloud cover and surface winds out of the south we should only drop into the mid-30s overnight tonight and early Tuesday morning.
That next system comes in the form of a cold front that moves through the Tennessee Valley Tuesday morning. Rain showers will be possible essentially from the morning commute through the evening commute. This does not mean that Tuesday will be a waste of a day. Rain showers will be isolated and not every location gets rain at the same time, and some may end up staying dry.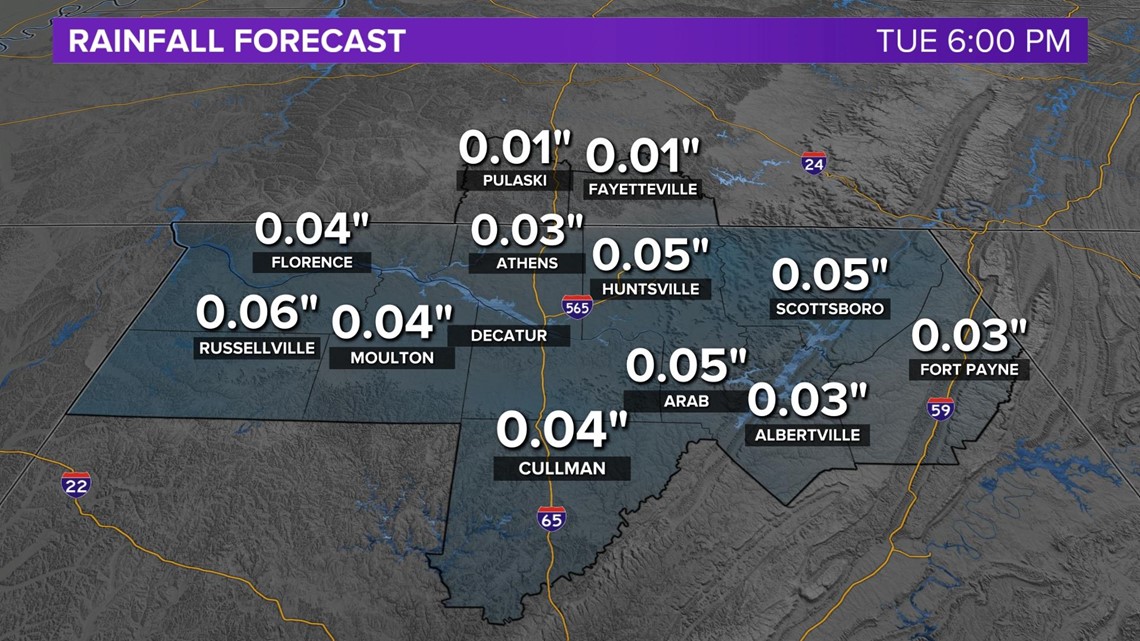 When you look at it on a map you realize that this rain will not even be a heavy soaker and many will see less than a tenth of an inch of new precipitation.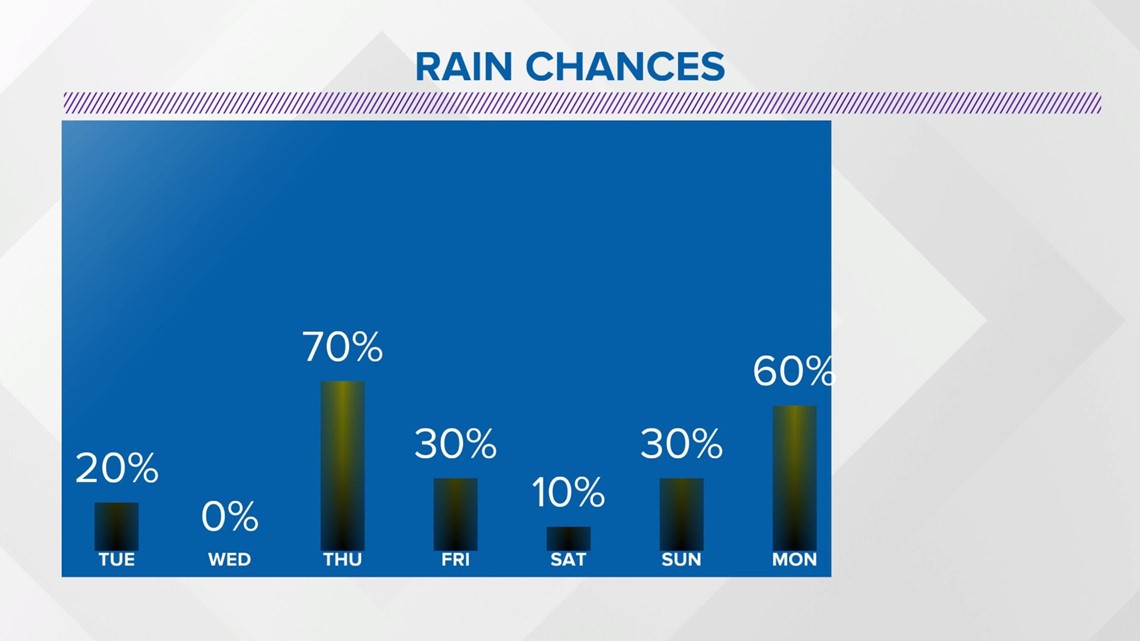 This isn't the only opportunity for rain this week. As a matter of fact our best chance of rain will come on Thursday. That chance of rain does look more widespread. Beyond that our next best chance will be on Monday, which could also bring a chance for some thunderstorms.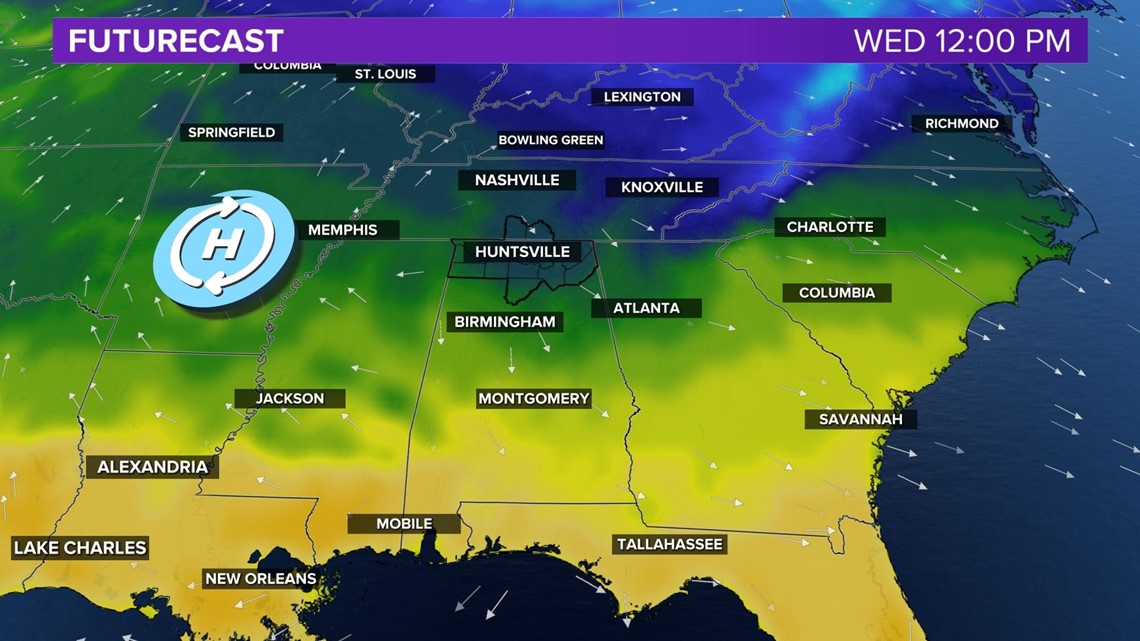 Our Wednesday pattern involves an area of high pressure that should allow for some cooler air with surface winds more northerly, and decreasing clouds. Of course with rain back in the forecast on Thursday any breaks in cloud cover will be short-lived.
Overall, temperatures will remain rather seasonal this week with temperatures climbing into the 50s each day. Some days will feature the mid or even upper 50s.