HUNTSVILLE, Ala. — We're still continuing to watch Cristobal continue on its northward path at 12 mph. As of right now, Cristobal has strengthened back into a tropical storm as it was a tropical depression yesterday. Cristobal is maintaining 50 MPH sustained winds but is expected to strengthen into a strong tropical storm before making landfall.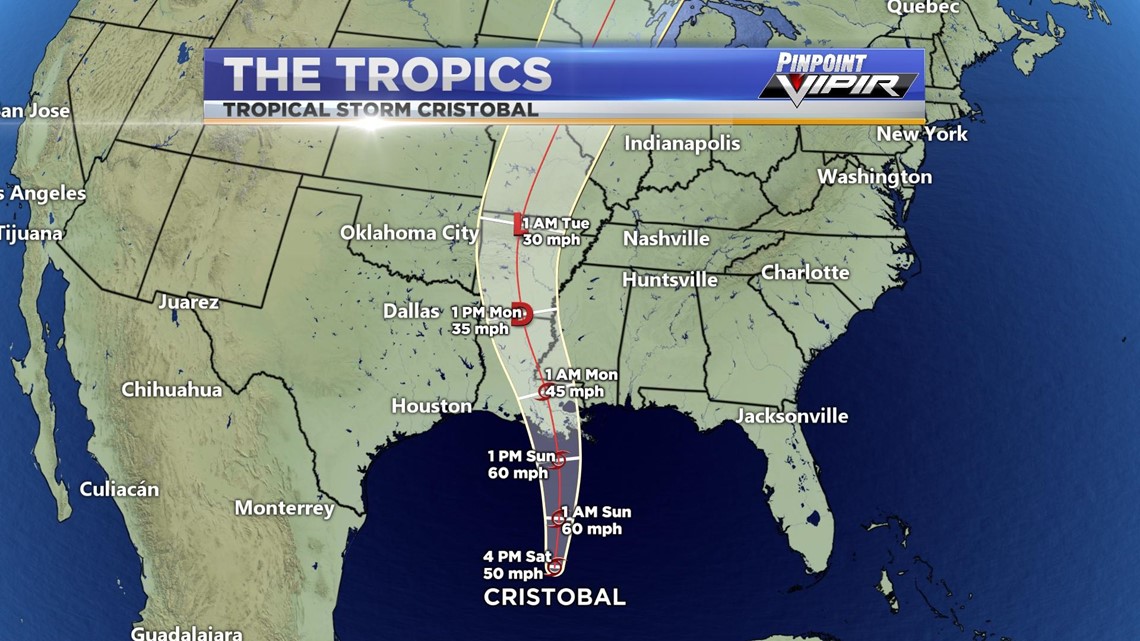 Cristobal is expected to make landfall sometime later Sunday evening on the Louisiana coast and will gradually decrease in strength back into a tropical depression by Monday afternoon once it's in northern Louisiana/ southern Arkansas. Eventually Cristobal will decay into a low pressure system before moving into Canada late in the upcoming week.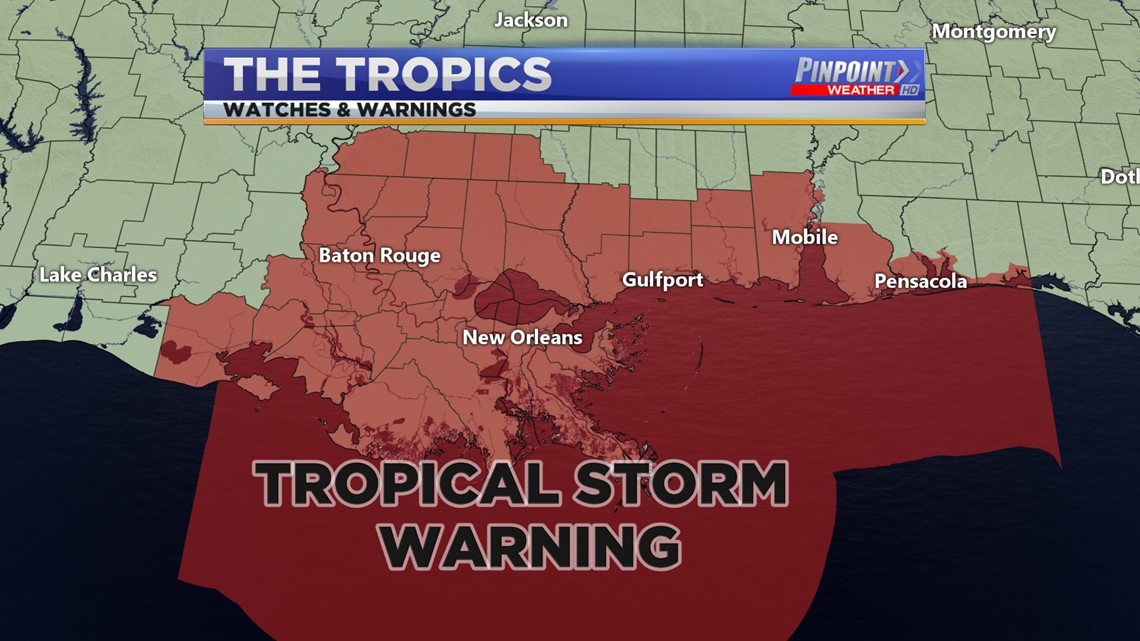 A tropical storm warning has been issued for the coastlines of Louisiana, Mississippi and Alabama and this does include Mobile, Gulf Shores and Orange Beach. This warning will last until further notice and is issued ahead of Cristobal's landfall. Even though Cristobal won't make a direct landfall in Alabama, the coast can still expect very heavy and excessive rainfall amounts as well as tropical storm force winds.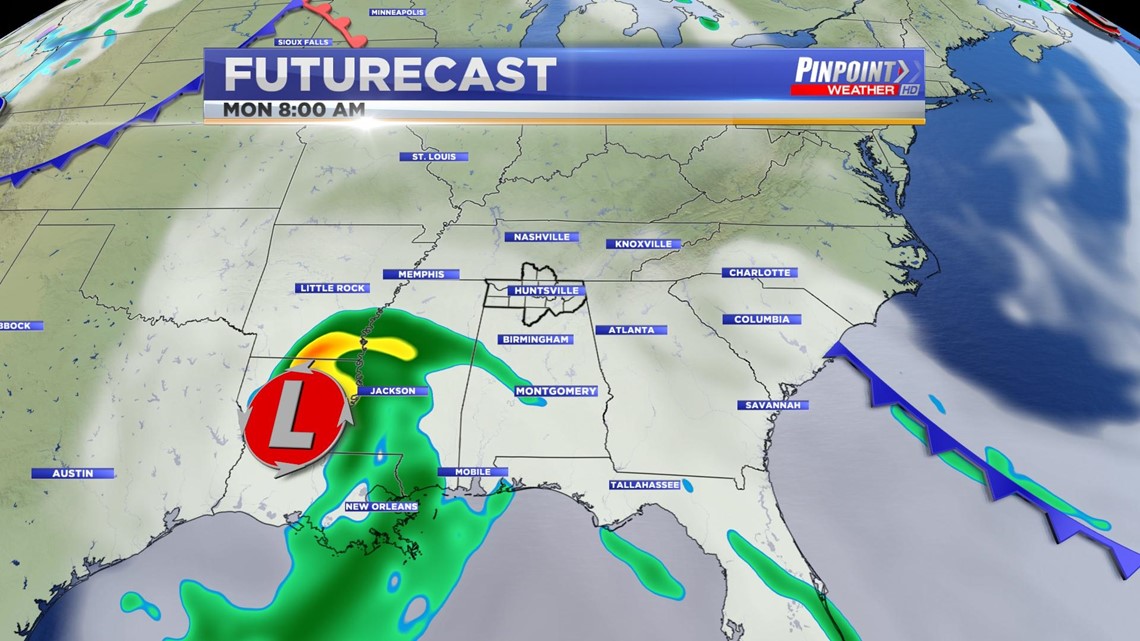 By Monday morning, Cristobal will be impacting portions of Mississippi and Louisiana as well as Alabama bringing in come rainfall and gusty winds into the state late Monday night and into the day on Tuesday. Tuesday you can expect to see mostly rainfall throughout the day and cloudy conditions.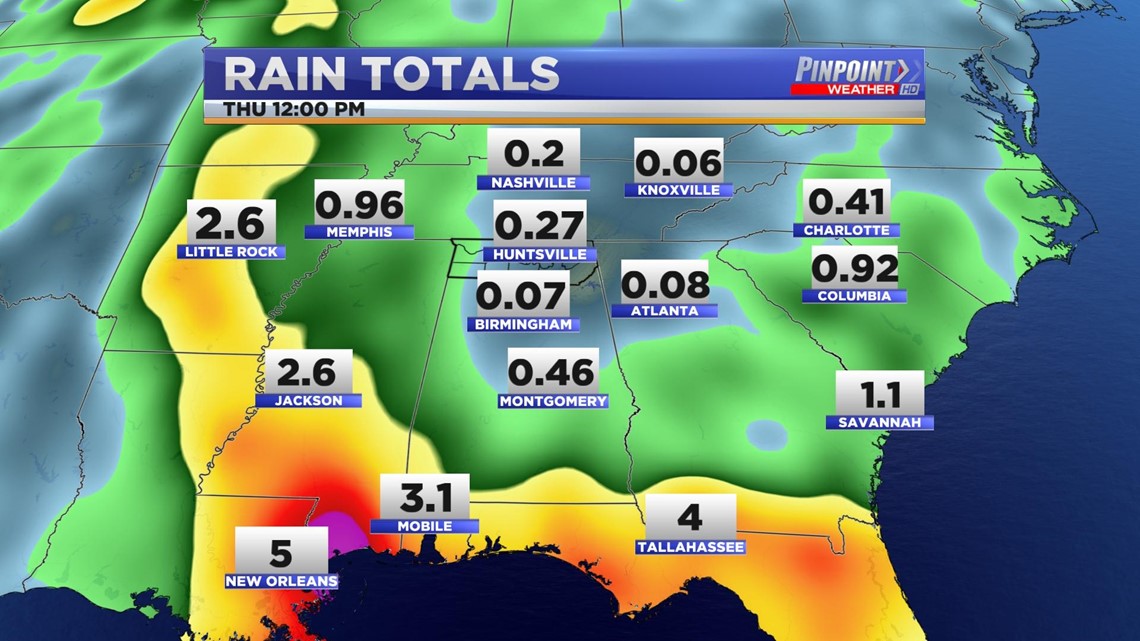 By the time Cristobal is completely out of the southeast, the coast lines are looking to see anywhere from 3-5 total inches of rainfall and while we might not be seeing direct impacts, our rain totals will be just a little over a quarter of an inch. Flooding could also become a major problem along the coastline as Cristobal makes landfall.