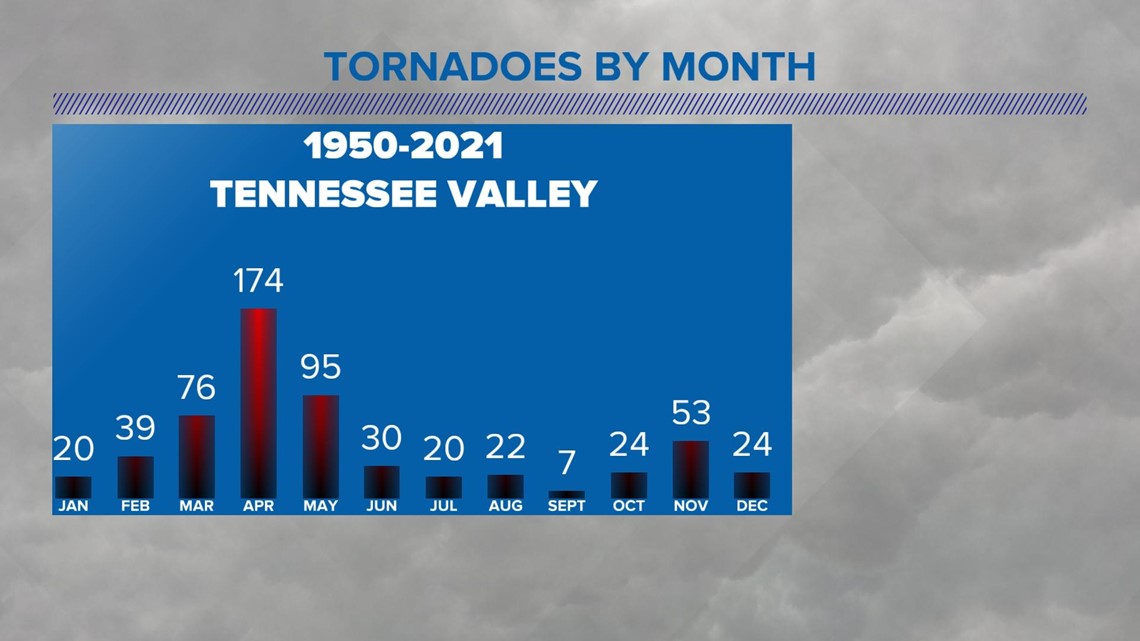 HUNTSVILLE, Ala. — Believe it or not, the month of November kicks off the Tennessee Valley's second severe weather season of the year. The standard second severe weather season, or fall severe weather season, is typically between the months of November and December, but we can see tornadoes throughout any time of the year. October, November and December is when we see an up-tick in the number of tornadoes that we usually see after our "usual" severe weather season, which occurs in the spring (March, April and the beginning of May). But, what causes us to have severe weather in the fall? The answer is simple: a cold front.
As we all know, the Tennessee Valley resides in the southeast, meaning we stay warm and moist throughout most of the year here (unless we have a cold front here). The warm, southerly wind ahead of the cold front interacts with the cold, northerly wind behind the cold front. The cold front moves along the surface and when it does, a steep frontal slope develops causing the warm air to move over the cold air because warm, moist air rises. Rain/thunderstorms will then form along the front of the cold front and a squall line may form. That's typically where we would see any severe weather formation occur.
Even though the tornadoes that do form remain relatively "small" and short lived, it's important to remember to never let your guard down.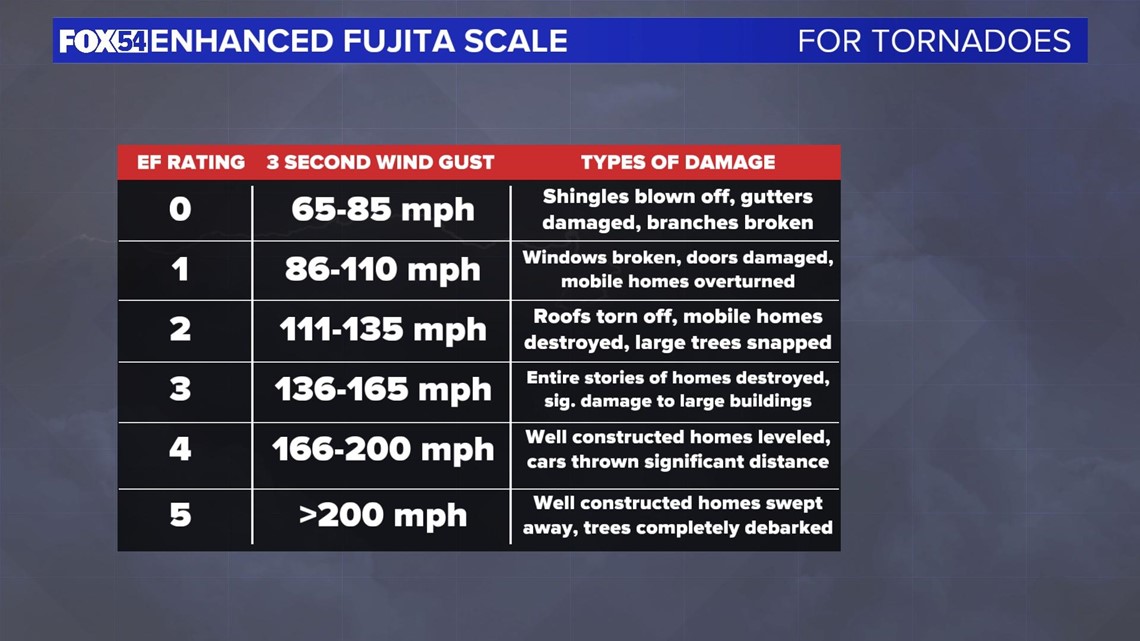 Like mentioned above, tornadoes we typically see in the fall are on the weaker side of the Enhanced Fujita Scale (EF-Scale), which would be EF-0, EF-1 and possibly EF2. Moderate to severe damage can still occur with the weaker tornadoes.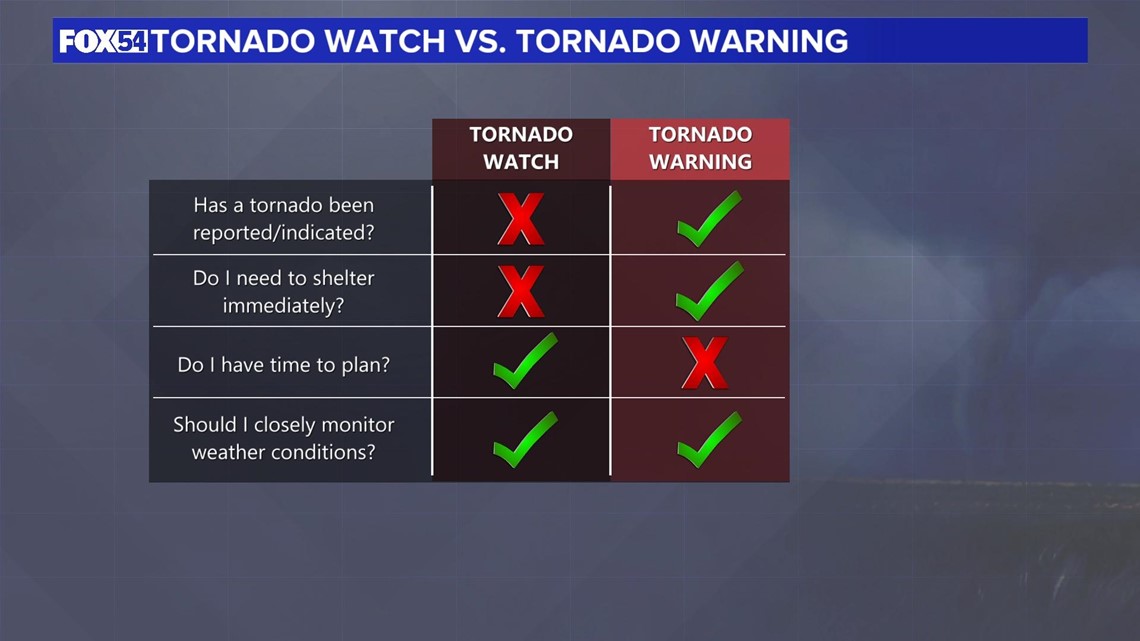 It's also important to remember the difference between a tornado watch and a tornado warning: A tornado watch is issued when conditions are favorable for the development of a tornado meaning all of the ingredients are there for a tornado to develop, but there isn't one actually formed. A tornado warning is when there has been a reported/indicated tornado and you should take shelter immediately.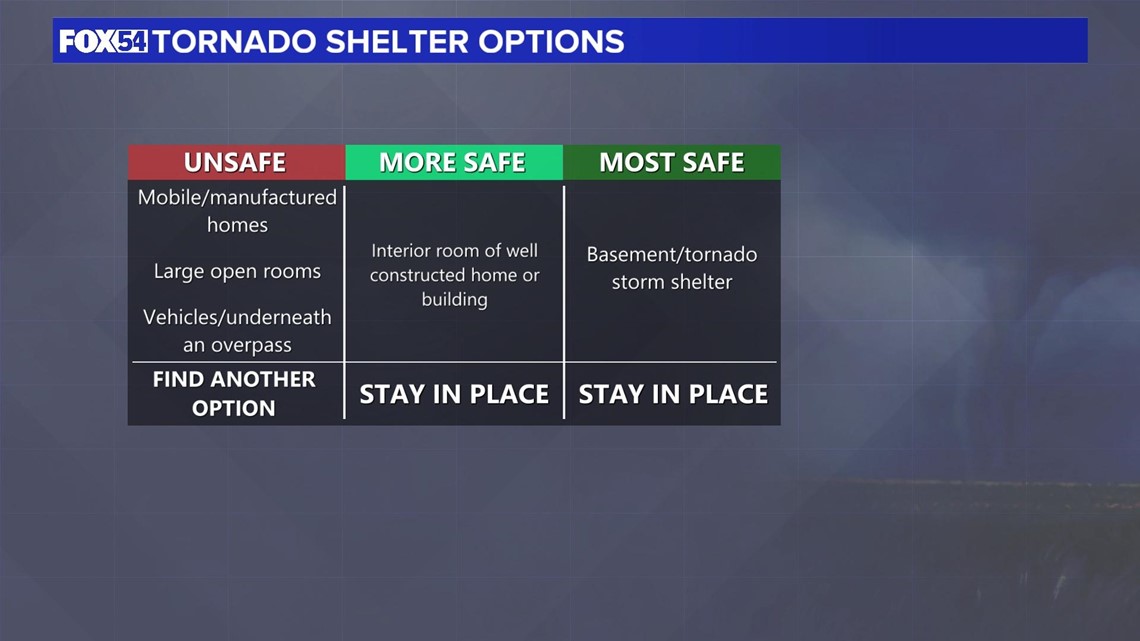 The most unsafe areas you could be for a tornado is in a mobile/manufactured home, in a large open room, inside your vehicle and/or underneath an overpass. You definitely would need to find another option for sheltering safely. A basement or a tornado shelter will be the best option for sheltering but if those are unavailable, seek shelter in an interior room of a well constructed home or a building. You also want to make sure you're away from windows and doors that lead to outside of your home.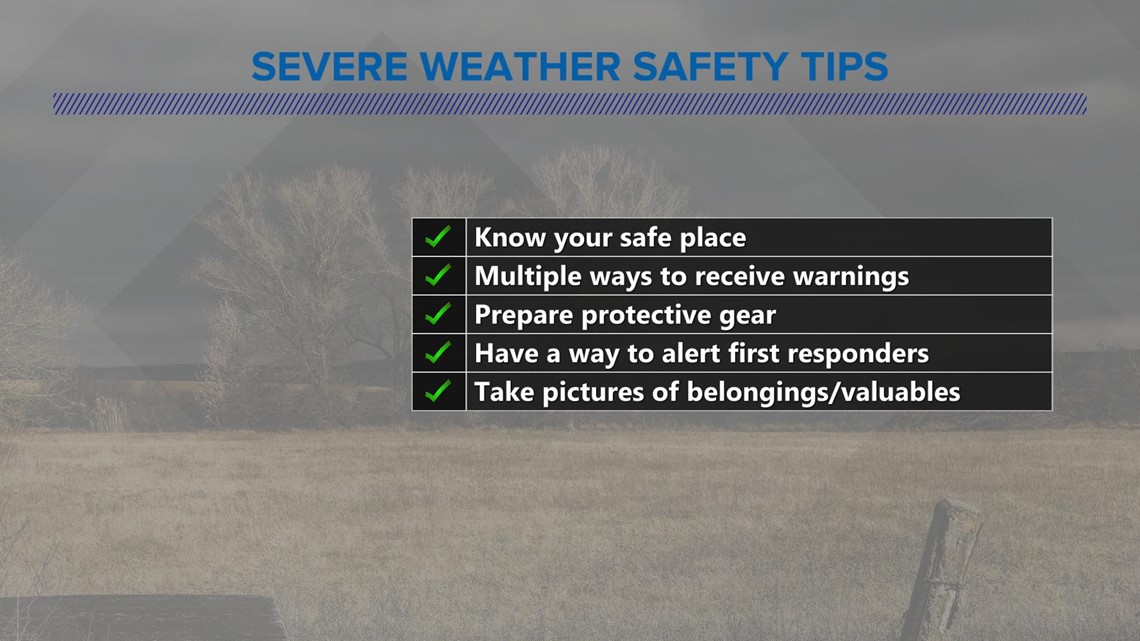 It's also important to remember general severe weather safety tips too. Know your safe place, have multiple ways to receive warnings, prepare protective gear, have a way to alert first responders, and take pictures of belongings/valuables.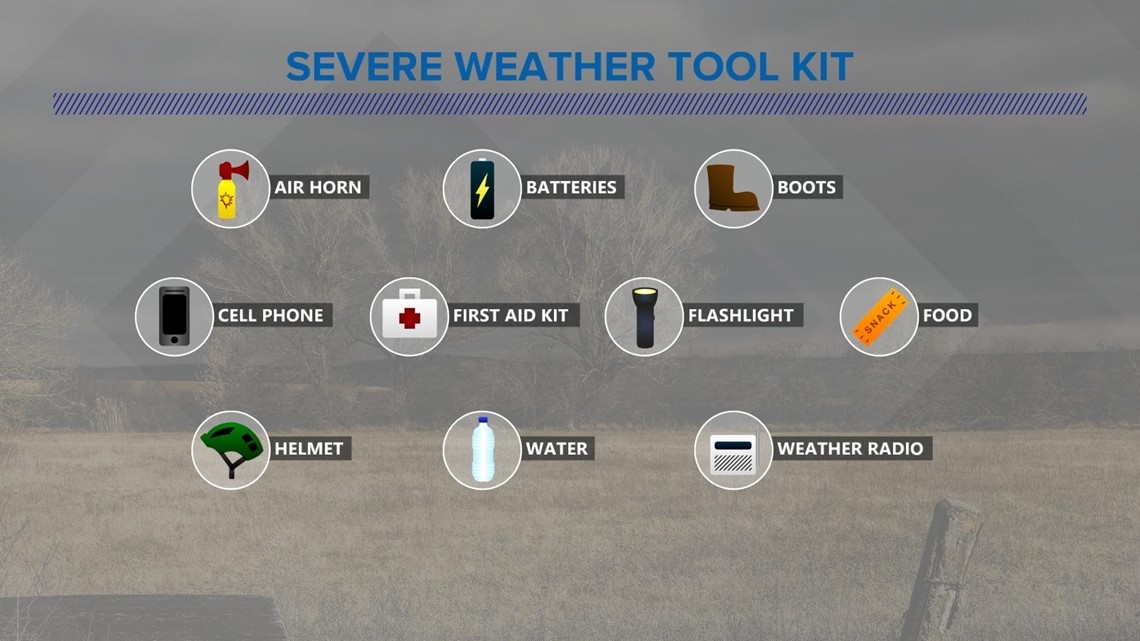 As you prepare your severe weather tool kit it's also important to include the following: air horn, batteries, boots, cell phone with charger, first aid kit, your current medications, a flashlight, non-perishable foods, a helmet, bottled water, and most importantly a weather radio.
Make sure you have the FOX54 app downloaded to receive severe weather information as it becomes issued!