HUNTSVILLE, Ala. — It was another chilly day across the Tennessee Valley, as temperatures only made it into the mid to upper 40s. Here at Huntsville International, the high temperature clocked in at 48 while in Muscle Shoals, their high temperature was 51! Plenty of sunshine and dry weather was experience today too, and it looks like we'll stay that way for the next couple of days.
Temperatures will continue to climb into the low 60s tomorrow as the high pressure system that was centered over the Valley has now moved south and now has winds coming out of the southeast , aiding in our temperature warmth. Temperatures will continue to climb into the low to mid 60s by Thursday and it looks like the 60s will hold steady until a cold front moves through on Saturday. Keep in mind our average high temperature for this time of year is 55 degrees.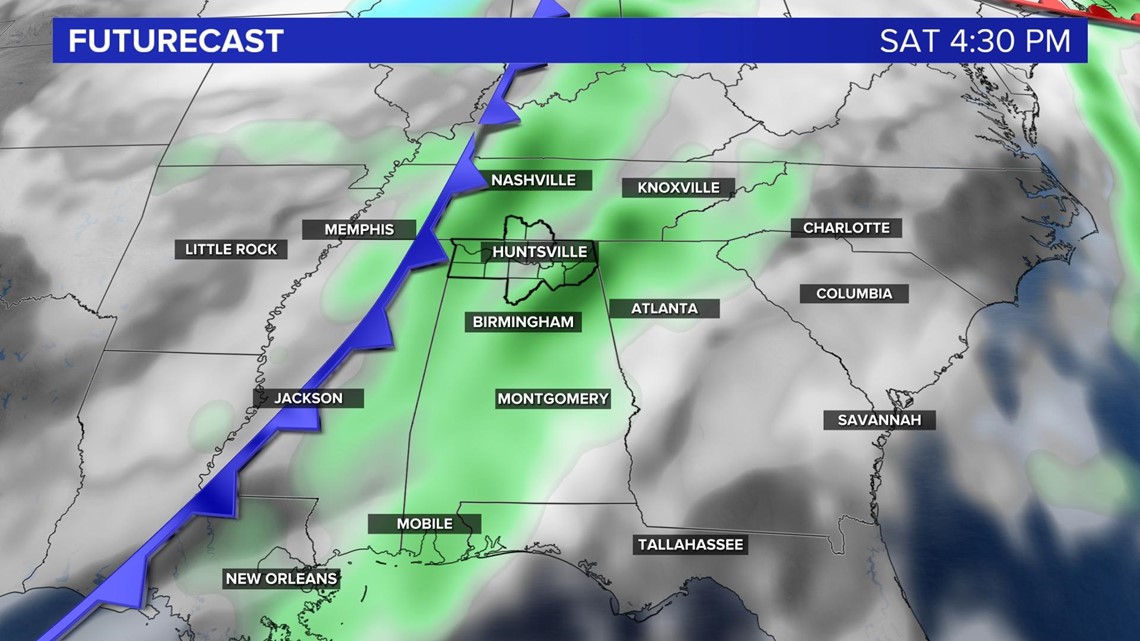 A cold front associated with a low pressure system will move eastward making its way into the Tennessee Valley by Saturday night bringing in rainfall ahead of the front and behind the front. Expect some steady rainfall on Saturday and more widespread than scattered. The good news is that the cold front moves our pretty fast and we'll start to dry out on Sunday and stay dry for the start of next week. Colder air will follow the cold front and our temperatures will once again drop into the upper 40s on Monday.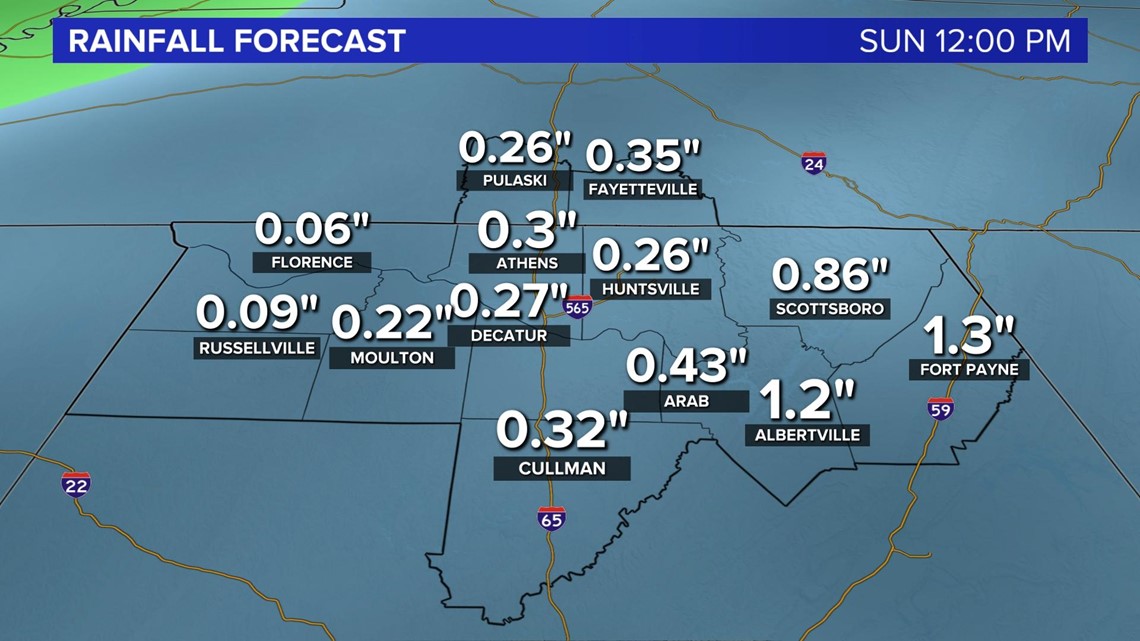 Flooding doesn't look to become an issue as rainfall amounts will stay below half of an inch.