Fall officially started this morning at 2:50 AM.
You would almost never know that based on this afternoon's high temperatures. Much of the Tennessee Valley warmed into the lower 90s this afternoon. Keep in mind that average for late September is 82°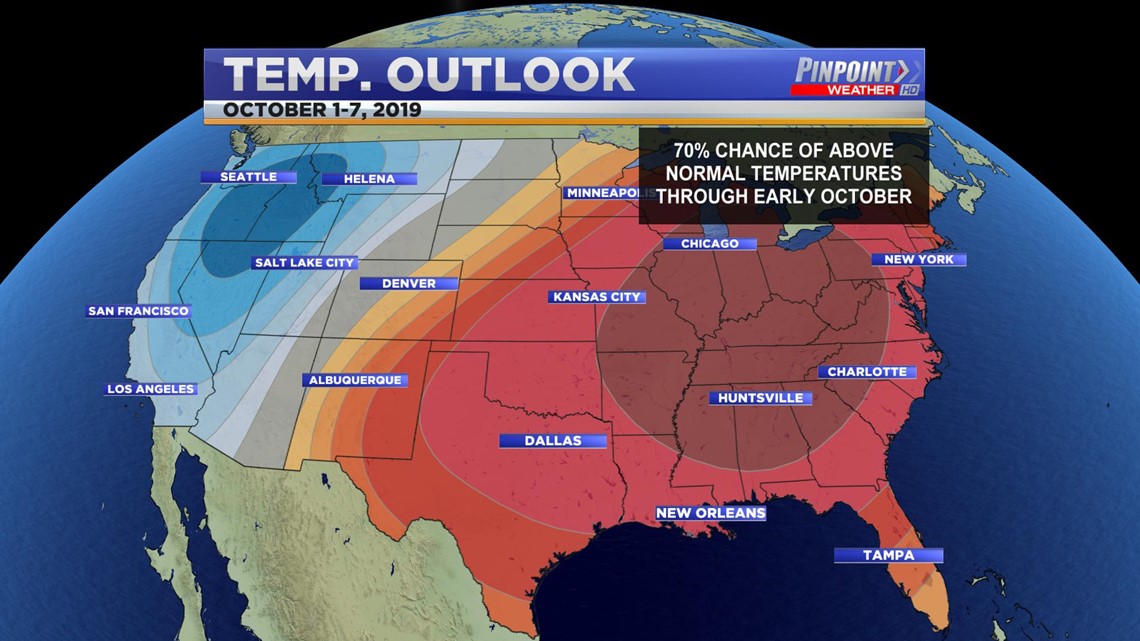 The heat doesn't look like it's break anytime in the immediate or even distant future. The CPC 8-14 day outlook is forecasting above-average temperatures through the early part of October.
Despite the above-average temperatures, there are bigger problems in the Tennessee Valley. So far as of September 23rd, HSV has seen just 0.27″ of rain. At this rate, we will easily shatter the record for driest September on record.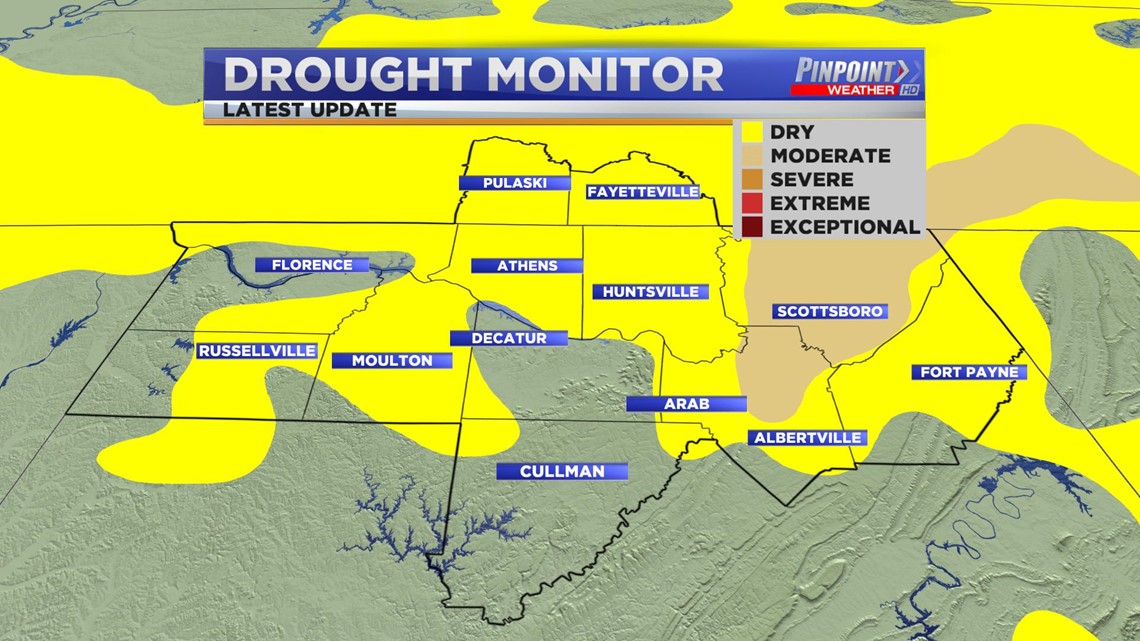 This is starting to create drought conditions across the Tennessee Valley with much of the area sitting in the "abnormally dry" category with folks across NE Alabama sitting under Moderate Drought conditions.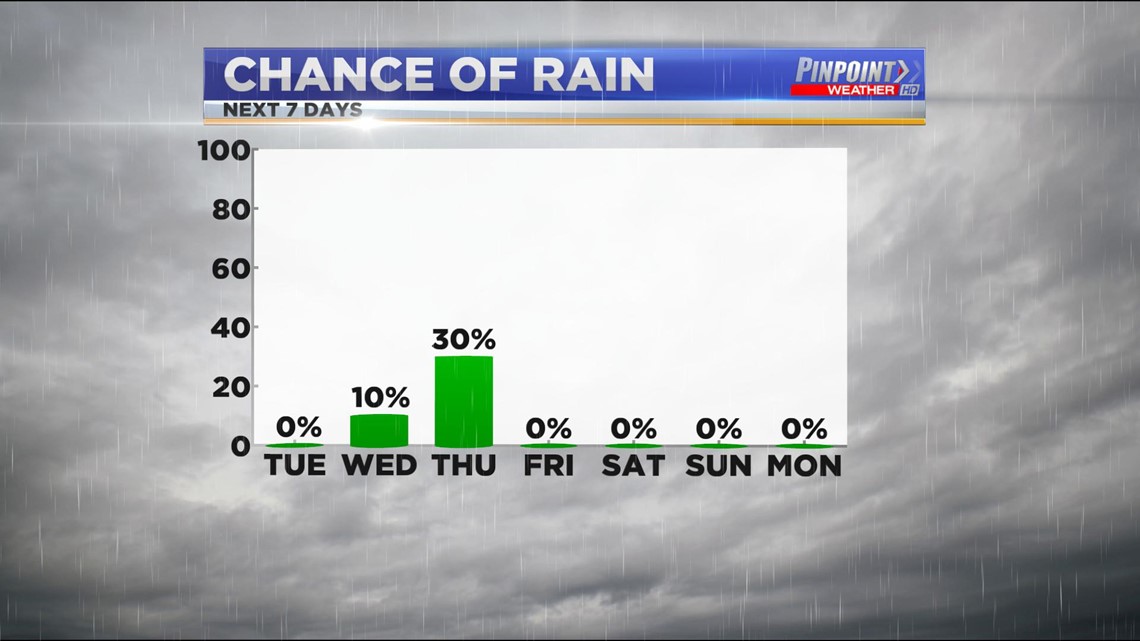 Unfortunately, the good soaker we need is simply not in the forecast.