Another hot afternoon across the Tennessee Valley with the Huntsville International airport once again hitting 100°. That is two degrees shy of the current record which is 102°
MSL also saw a high of 100° which ties the current record.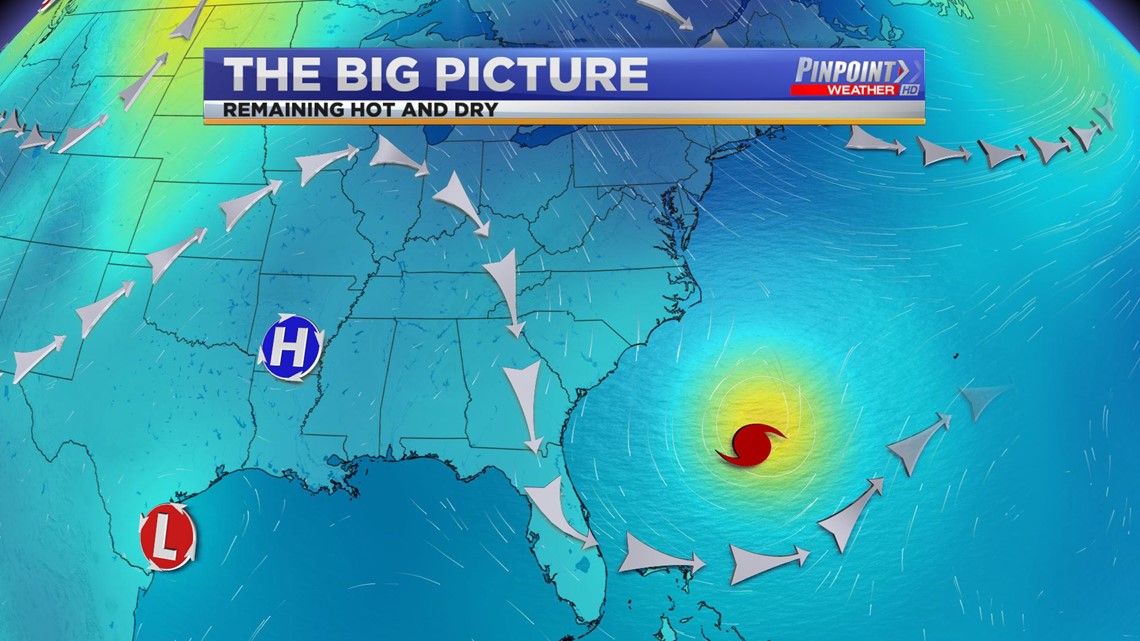 With a ridge of high pressure over the Tennessee Valley, it doesn't look like we'll see many changes in the forecast through the immediate future. Aside from that, there is a tropical area of low pressure over parts of Texas and that could bring heavy rain to the Houston metro area.
Also, notice Hurricane Humberto which is sitting out in the Atlantic as a category one hurricane. Humberto poses almost no threat to the continental United States except for increasing the rip current risk across the east coast.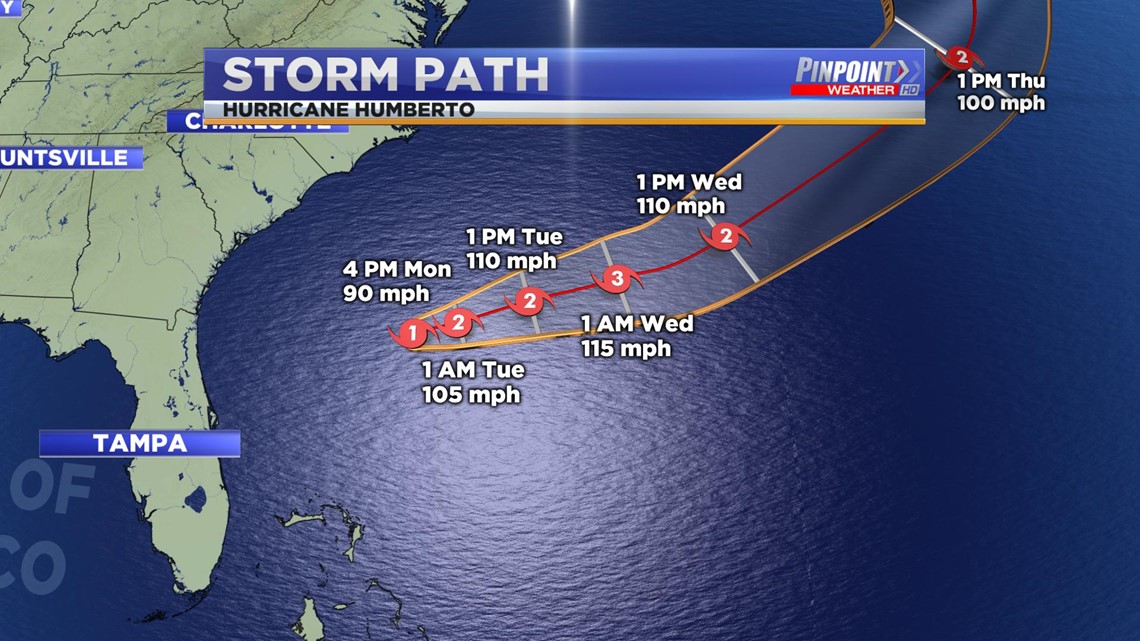 From its current location, Humberto looks to follow the pattern of the upper-level winds and head further into the Atlantic Ocean. Good news, because it looks like Humberto will continue to strengthen.
While Humberto will not directly bring rain to the Tennessee Valley, we could actually use it. Parts of Jackson and Marshall Counties do sit under moderate drought conditions.