Soaking rain will move into the Tennessee Valley during the first half of Friday afternoon and stick with us through the overnight and even part of the day Saturday.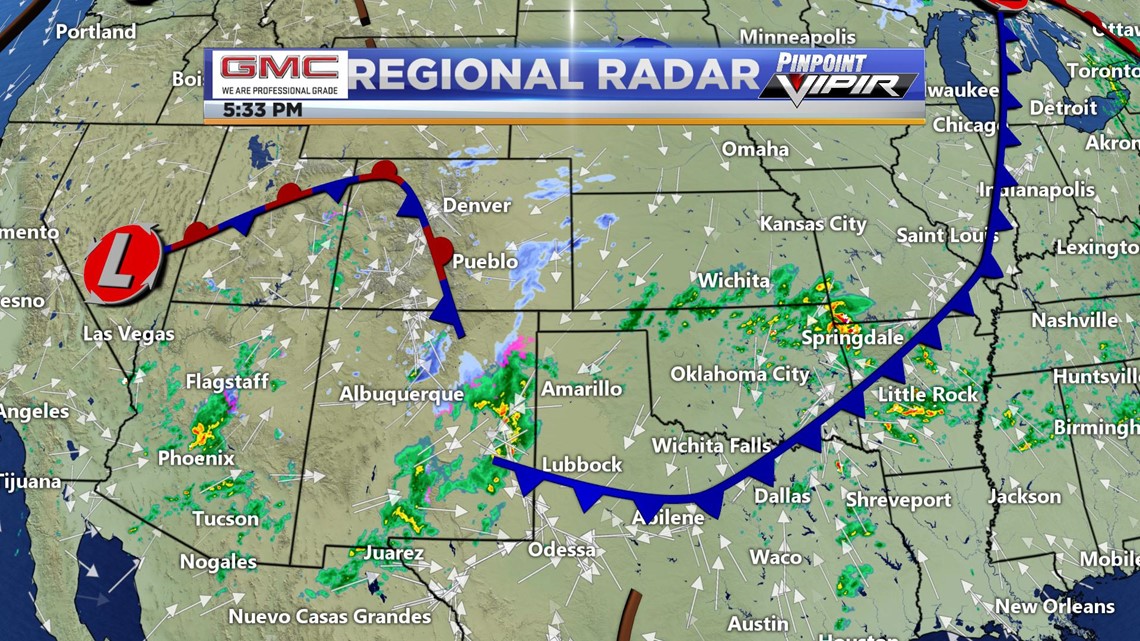 This is all thanks to a system that is still way out west over Nevada and Arizona.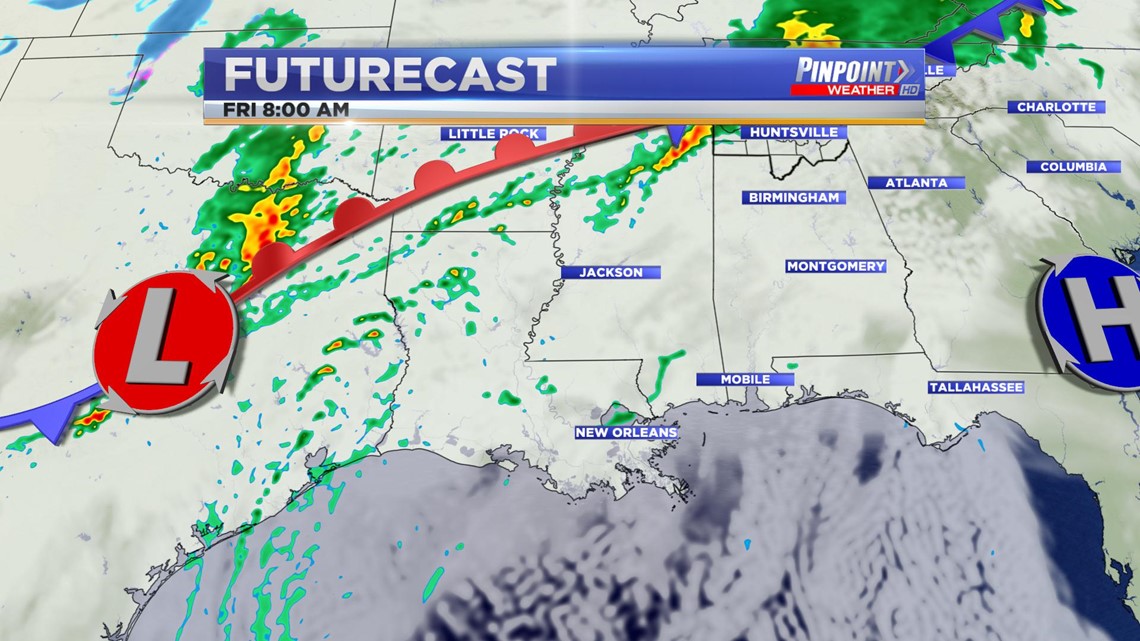 By mid-morning Friday, it will have moved over Texas allowing a stationary front to stall just north of the Tennessee Valley. That will setup southerly flow bringing in ample moisture and widespread rain to the Tennessee Valley.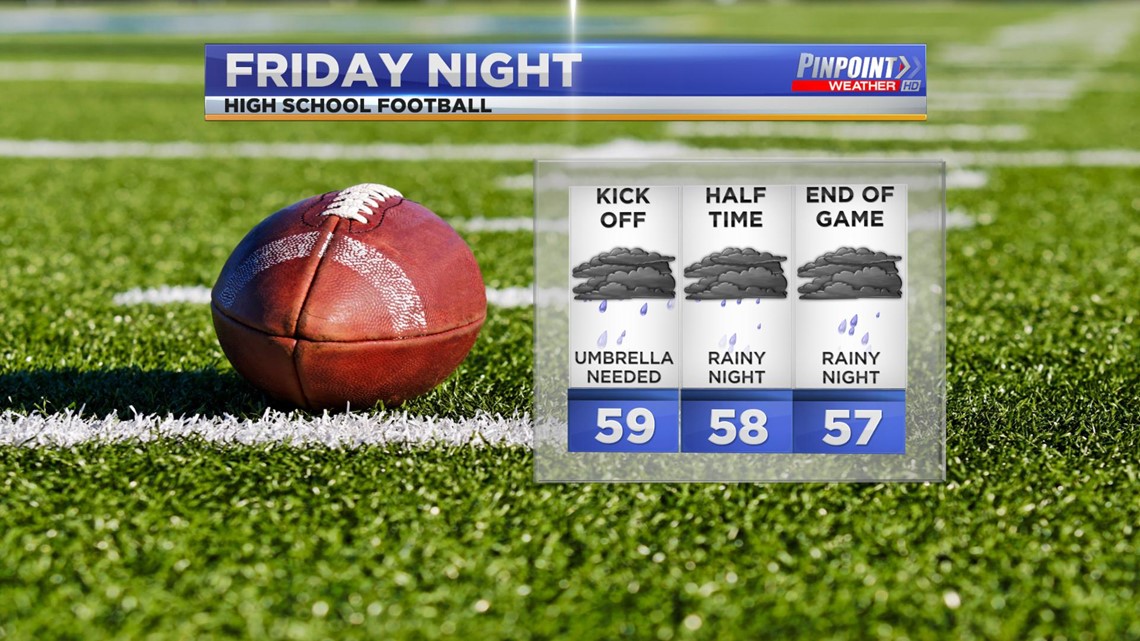 The best opportunity for widespread rain will come during the second half of the day on Friday and continue through Friday evening. This isn't the best news for Friday Night Football, but temperatures will be warm so at least it will not be cold rain.
Eventually, a cold front moves through the Tennessee Valley early Saturday morning which should bring an end to the widespread shower activity. Still, I expect a cloudy day with off and on drizzle through much of Saturday afternoon.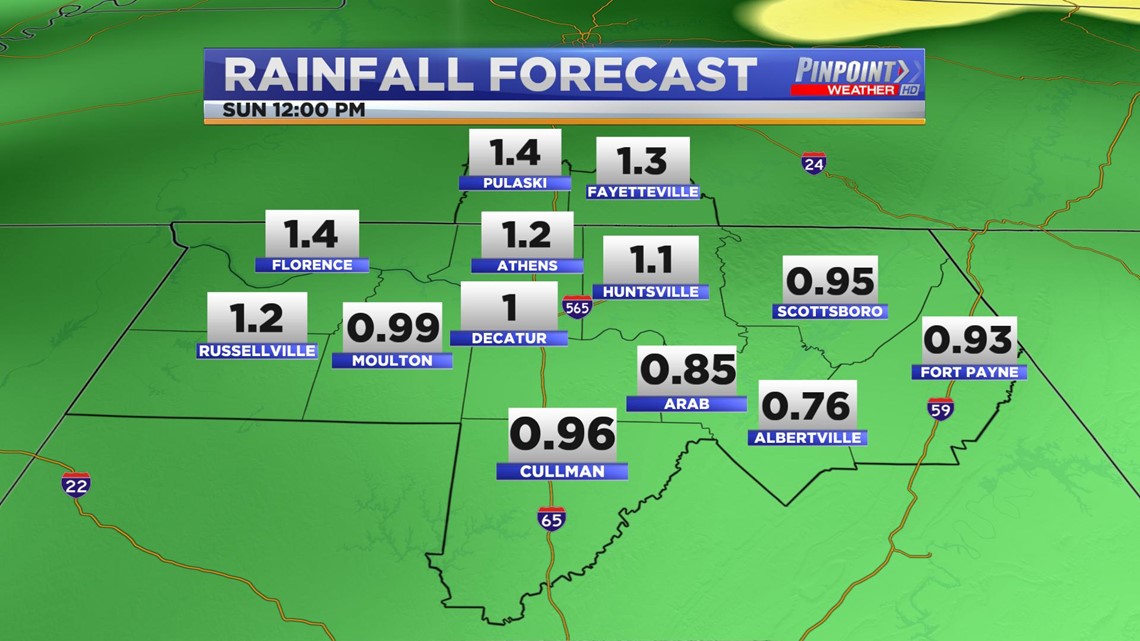 Most will be looking at at least one inch of rain with locally higher amounts on the order of 1.5″ – 2.0″