The Tennessee Valley is under a slight risk for severe weather Monday with all modes of severe weather possible.
It all starts with an area of low pressure currently sitting over the four corners region of the United States. That area of low pressure and the associated warm front and cold front will push east through Sunday afternoon. That puts the Tennessee Valley in the warm sector and allows our winds to be southerly off the Gulf Of Mexico.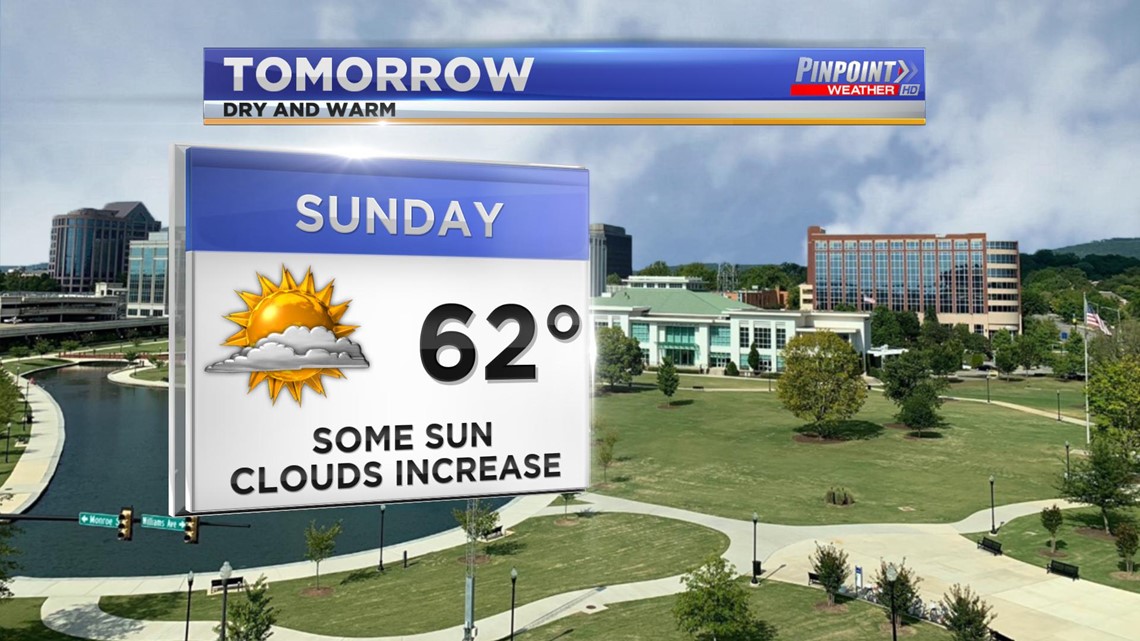 This will make for a pleasant back half of the weekend. I do think we'll see some sun, but clouds will be on the increase late afternoon and early evening. With that will come the possibility of a couple of late evening and overnight showers. These will not be severe.
There is also an opportunity for some passing showers late Monday morning. Again, these will not be severe.
Come Monday afternoon and Monday evening a line of showers and storms will begin to move into the Tennessee Valley. The best chance for severe weather will be with any discrete cells that form out ahead of the main line and feed on the instability available. With that in mind, severe storms are still possible with the main line.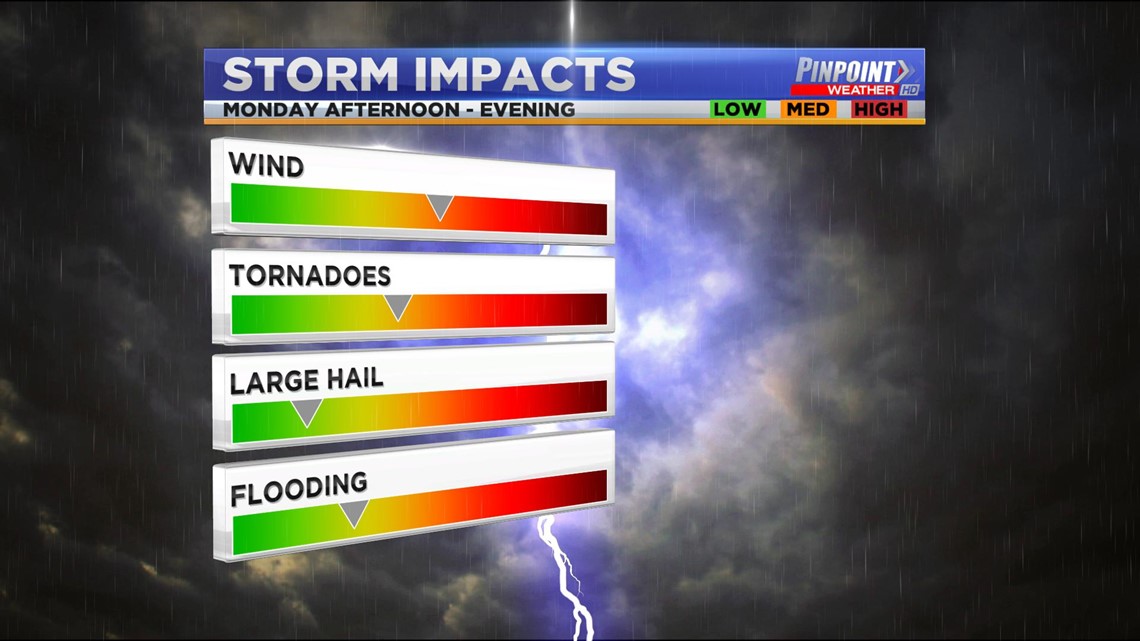 As previously mentioned, all forms of severe weather are possible. The biggest threat will be damaging winds. Wind gusts could be in excess of 70 mph. The threat is also there for a few tornadoes.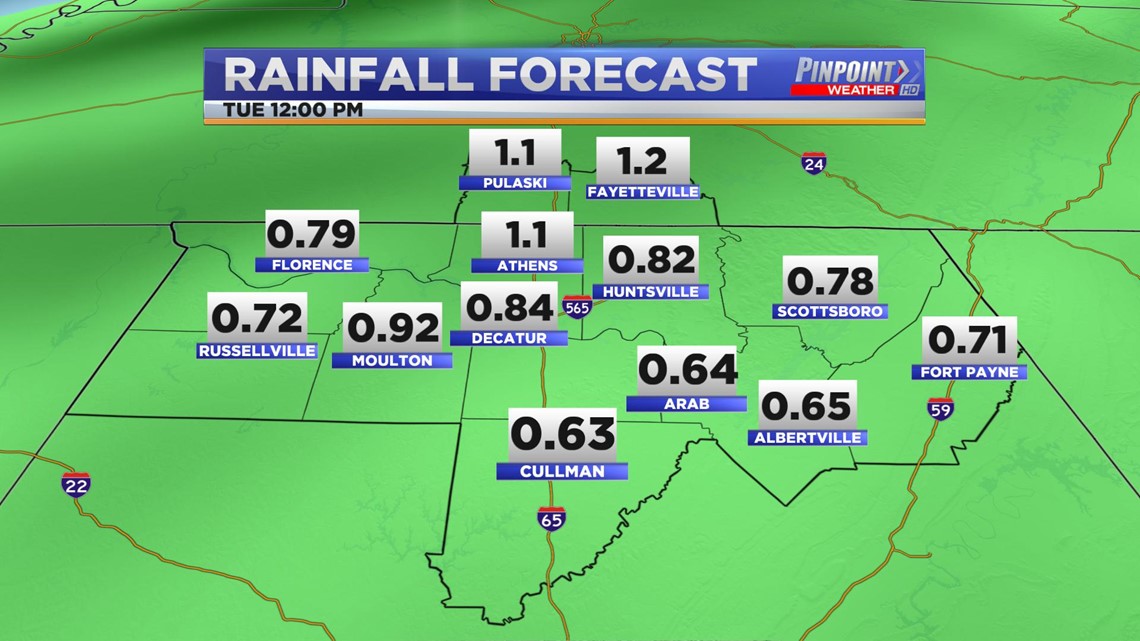 Localized flooding is also a threat across the Tennessee Valley with almost everyone forecast to get at least 0.75″ of rain Monday afternoon and through the early part of the overnight.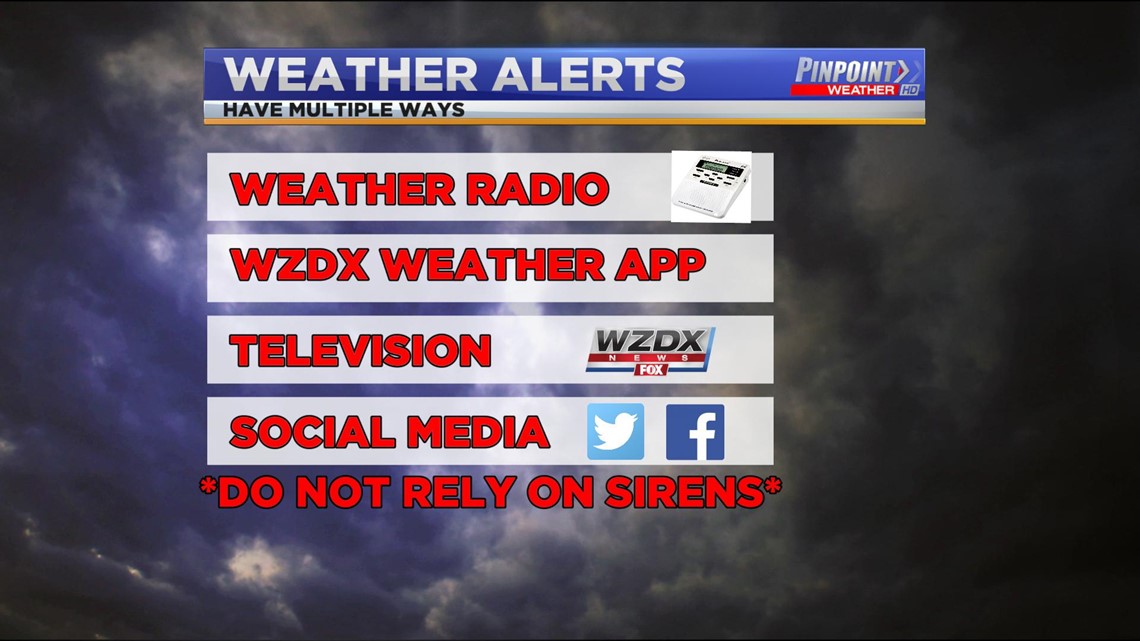 2019 has been rather quiet in terms of severe weather. It is important to have your plan in place and have multiple ways to receive alerts.
Continue to check back with updates over the next day as changes to the forecast are always possible.