HUNTSVILLE, Ala. — Once again, we had another warm day across the Tennessee Valley. Temperatures stayed in the 60 today and we also remained dry. Huntsville International clocked in a high temperature of 66 degrees today. You probably noticed clouds increase throughout the day too ahead of a cold front that is currently on its way to move across the Tennessee Valley.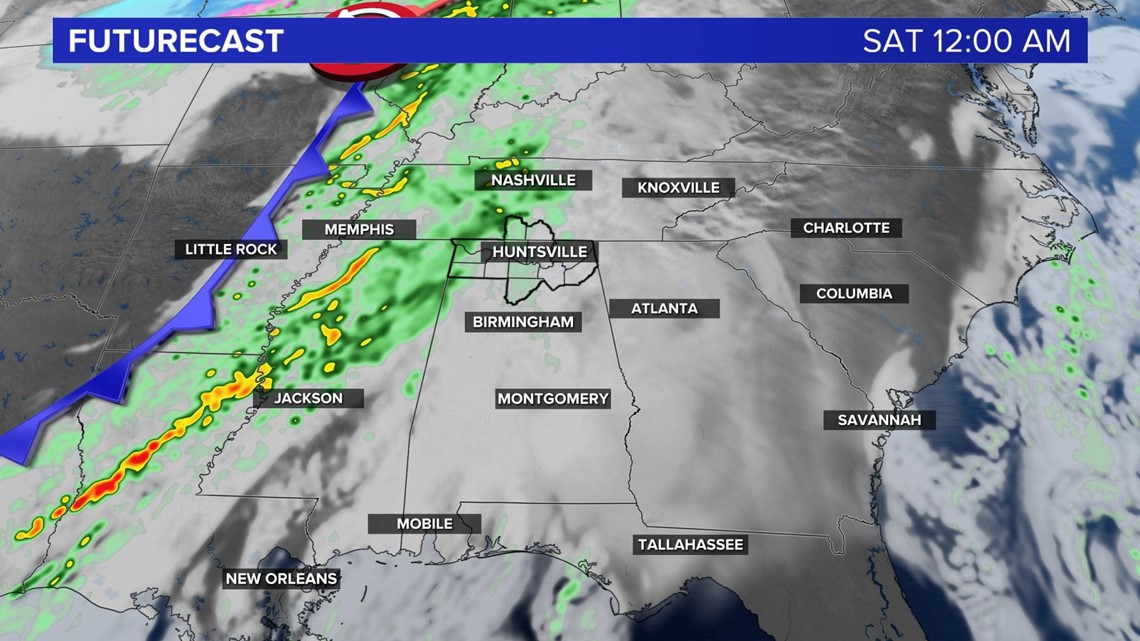 Futurecast shows showers moving into our area around midnight ahead of the cold front and lasting throughout the early afternoon tomorrow. By 5 PM, most if not all of us should be seeing improved conditions and maybe even a few peeks of sunshine. Cooler air will follow the cold front as well as a high pressure system that will keep us dry throughout the day on Sunday.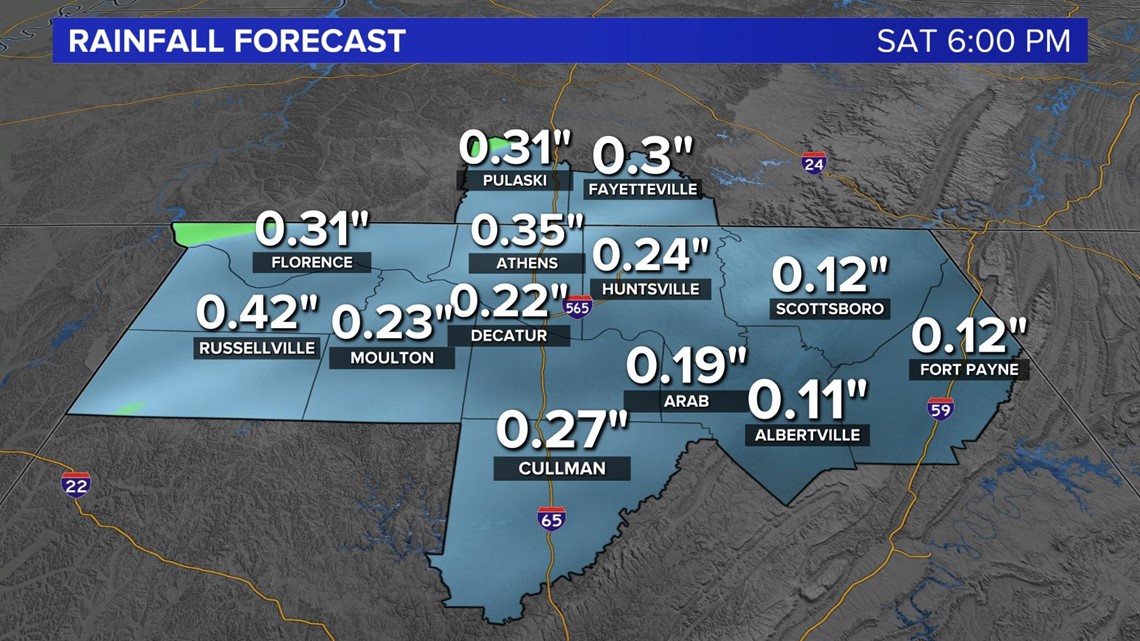 Flooding doesn't look to become an issue tomorrow as most areas will stay below half of an inch, but the western portion, mainly along and west of I-65, will see more rainfall accumulation than the eastern side.
Like I mentioned above, Sunday we'll dry out and see mostly sunshine with temperatures in the mid 50s for our high. Another system moves through late Sunday night/early Monday morning that will bring another round of rainfall and much cooler air, dropping us back into the upper 40s.