HUNTSVILLE, Ala. — Clouds build into the Tennessee Valley from the south through the overnight which should keep temperatures from falling much lower than the low 30s. That cloud cover is ahead of our next opportunity for rain.
Temperatures will warm quickly Saturday morning ahead of the rain. Many will be in the upper 40s and low 50s before we sit down for lunch. While we're eating lunch and then during the early afternoon, we can expect rain to move in and be rather widespread. This rain will allow temperatures to fall quickly through the duration of the afternoon and into the evening.
This is when things get interesting. Rain could mix with some frozen precipitation or become all now by the time we get to 3:30 or 4:00 Saturday afternoon. The frozen precipitation could become all snow after the sun goes down. The best chance for this transition to snow would be north of the Tennessee River and Southern Middle Tennessee.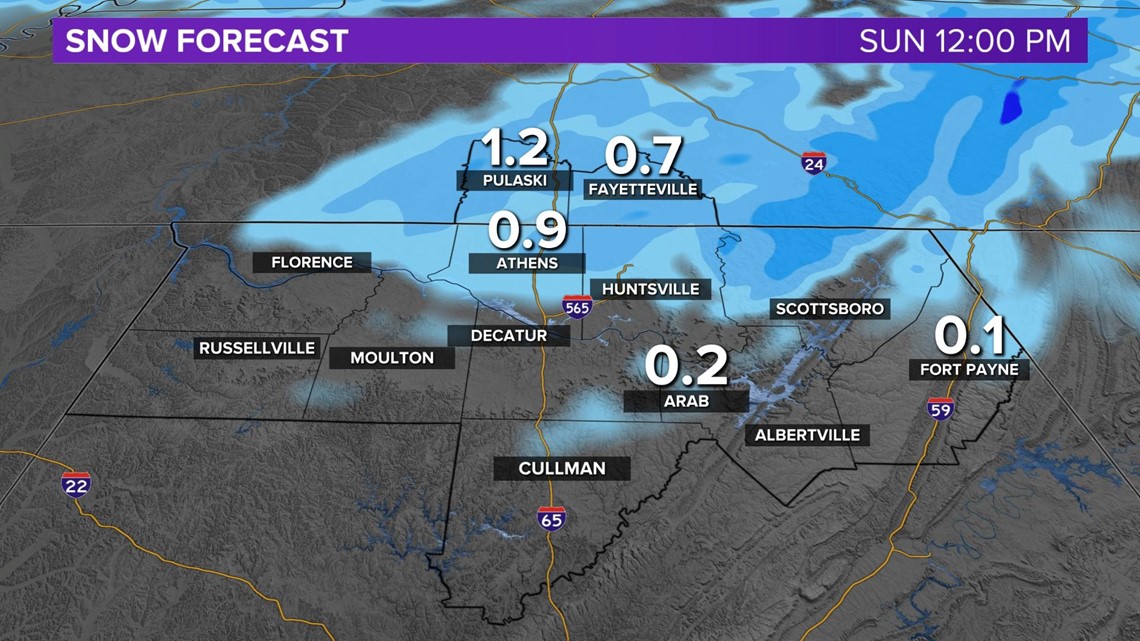 Surface temperatures should be just above freezing most of the afternoon, but some minor accumulations on the grassy surfaces are possible. For those that see snow, 0.5" will be possible with totals near an inch could occur in the higher elevations of NE Alabama and Southern Middle Tennessee. The Cumberland Plateau could see nearly two inches of snow between Saturday afternoon and early Sunday morning.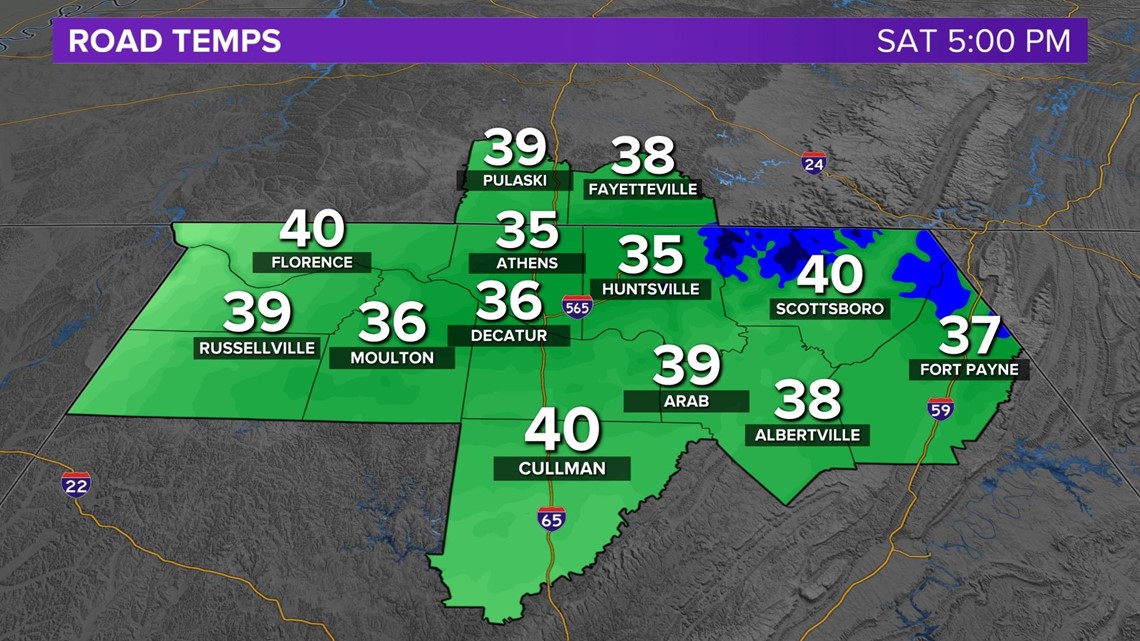 Now, given the warmer air in the morning, we do not foresee road problems Saturday or Sunday. Road temperatures will simply be too high across the Tennessee Valley for any real problems. With that in mind, there could be some slick spots in NE Alabama.