The last week of January has arrived and we're nearing the close of the first month of 2020. It's been a wet month across the Tennessee Valley with more rain on the way.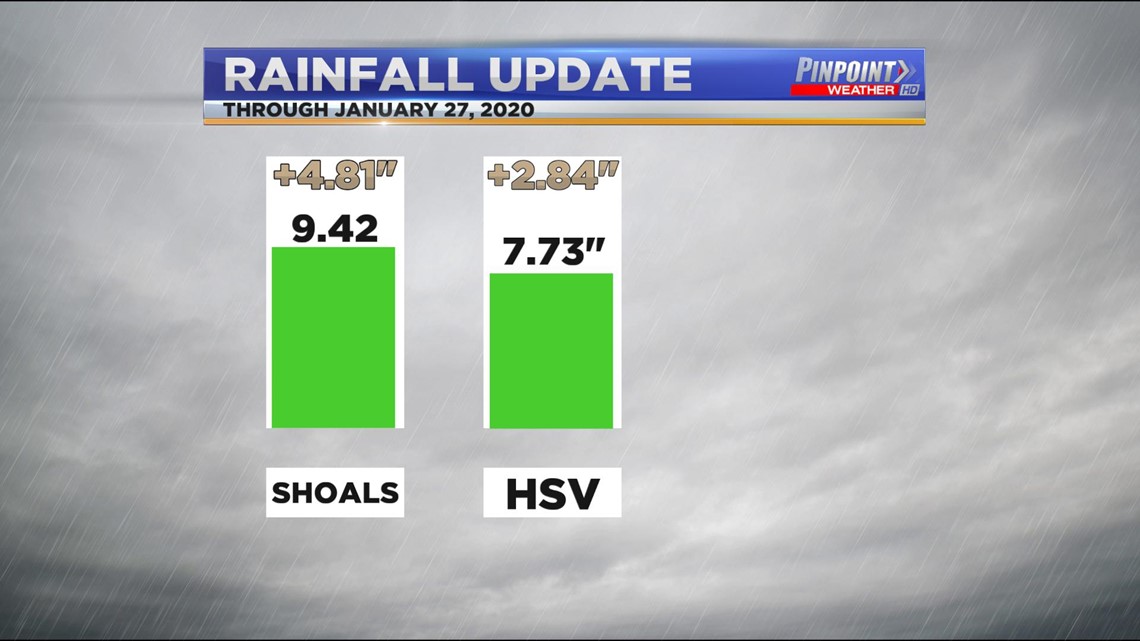 Muscle Shoals has seen 9.42″ of rain through January 27, 2020. The average January rainfall in Muscle Shoals is 4.61″. The Huntsville International Airport has clocked slightly less rain, but still an impressive 7.73″. Average at the airport is 4.89″.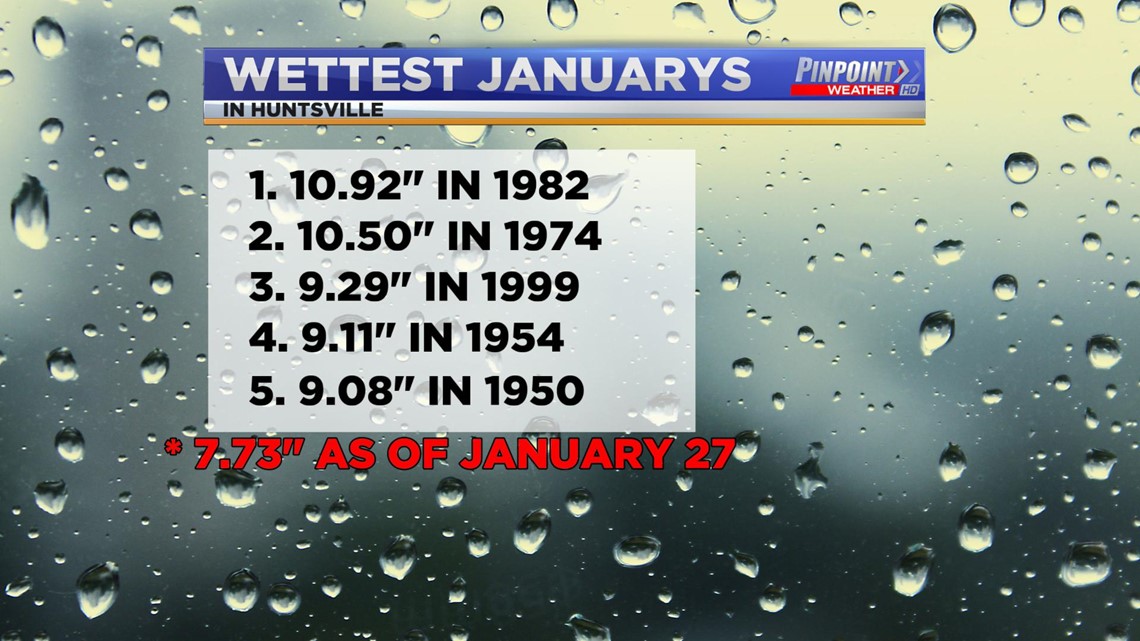 With the extensive rain at HSV, one would think we'd be close to breaking records but to date, that really hasn't been the case. We still have a long way to go before cracking the top five wettest Januarys.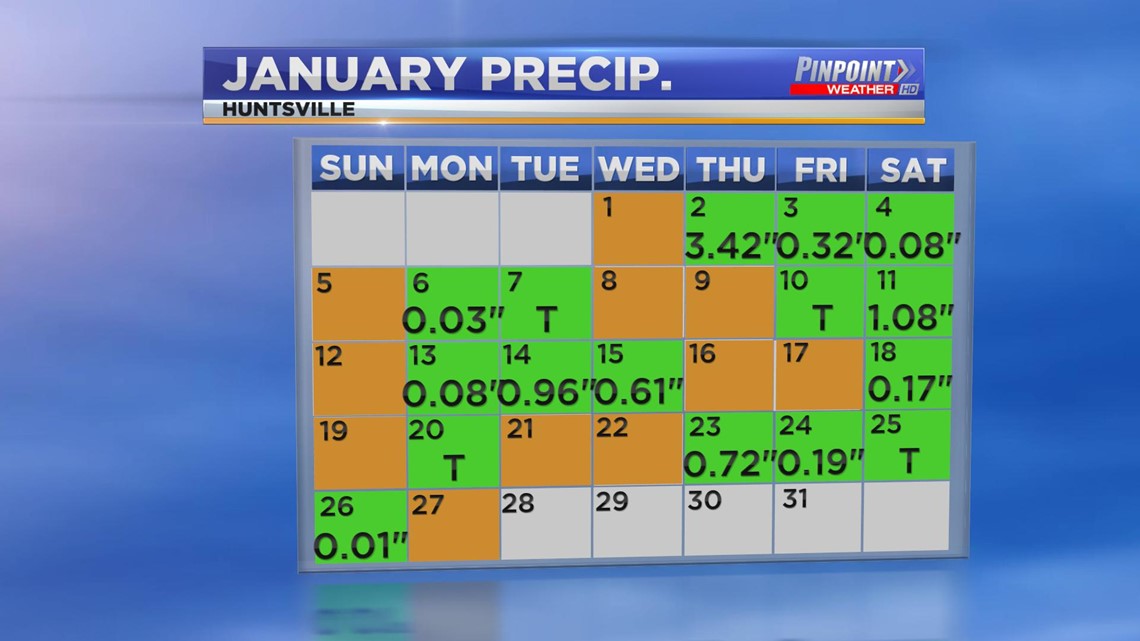 I also thought it was worth mentioning that it rained in some capacity every Saturday in the month of January. The good news? It was dry all but one Sunday in January.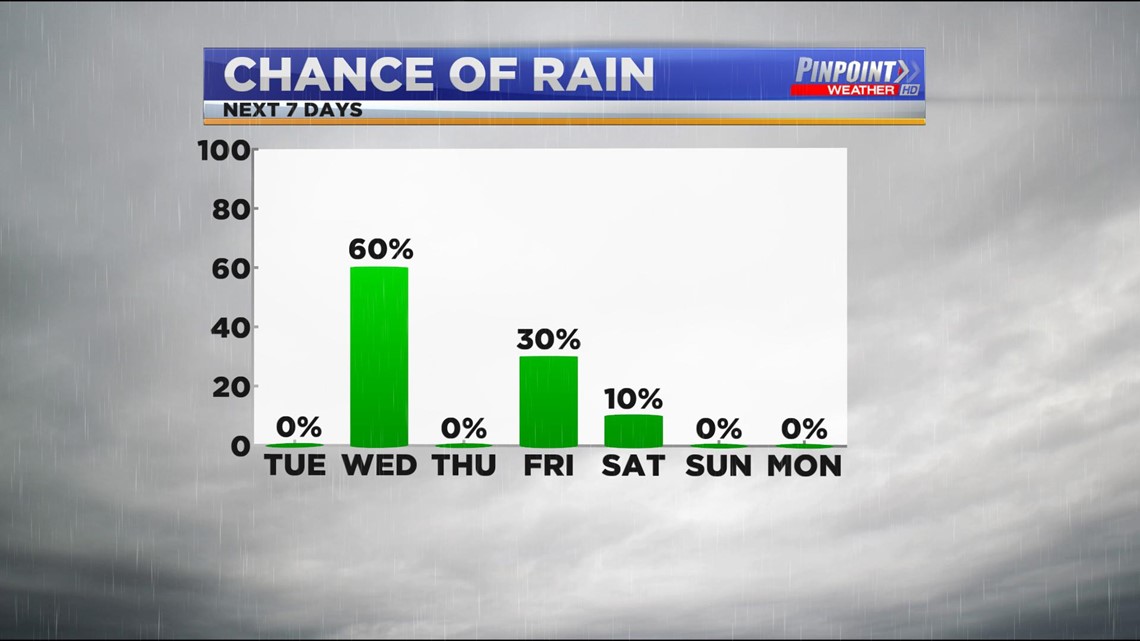 Like I said there is more rain in the forecast. The best chances here will come Wednesday and Friday of this week.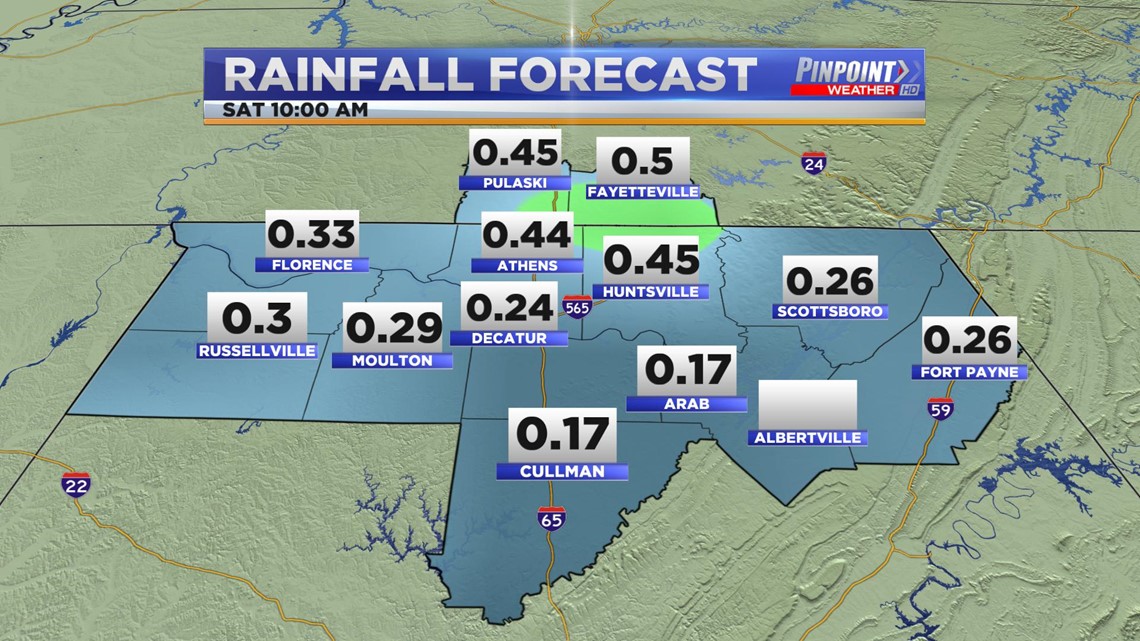 Thankfully, rain totals through the end of the week look to be on the lower end of the spectrum with most seeing up to another 0.50″ of rain.