The rain has finally moved out of the Tennessee Valley, and in its wake, it leaves serious flooding concerns.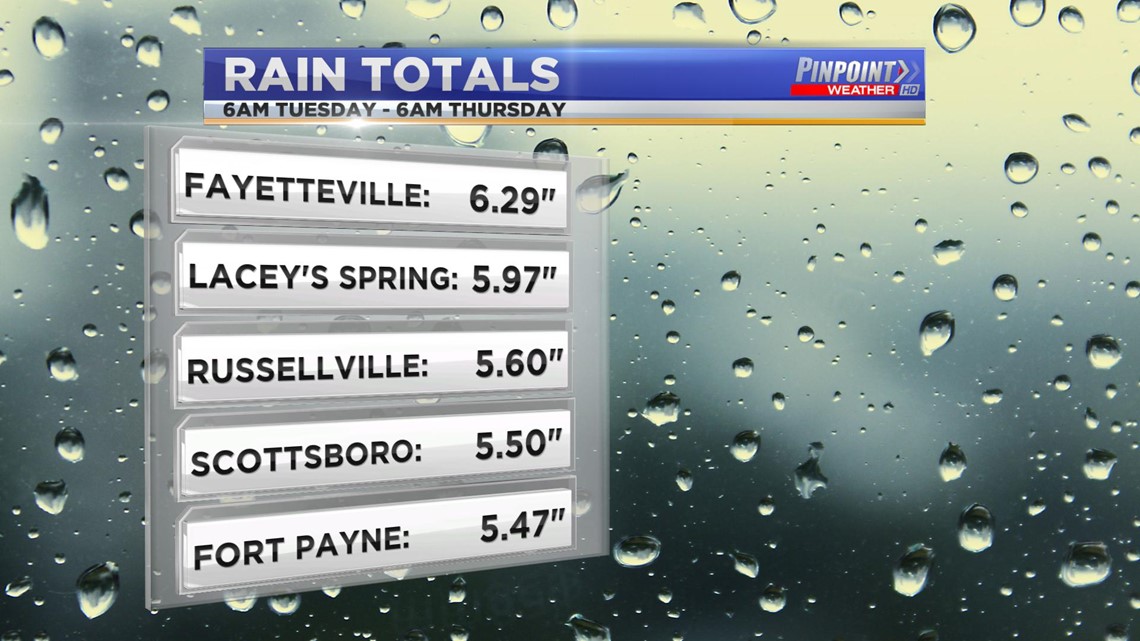 Impressive rain totals over a 48 hour period. Fayetteville Tennessee comes in as the big winner, receiving 6.29″ of rain in a short period of time.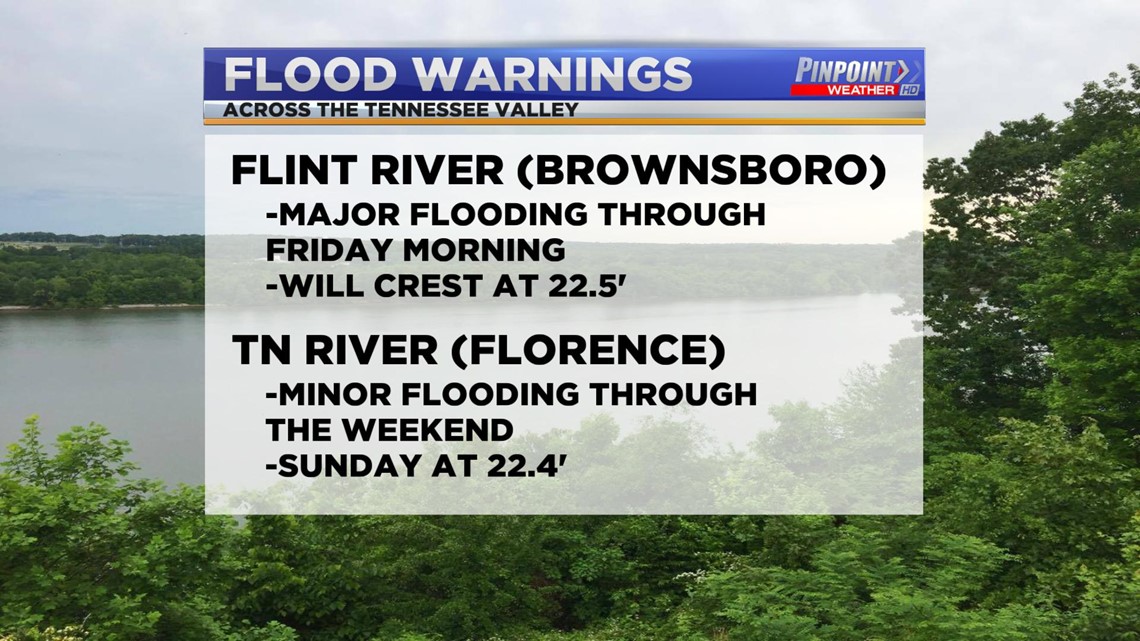 There are a couple of notable flood warnings. The Flint River at Brownsboro will eventually crest at 22.5′. For reference, the Flint River crested at 22.12′ during the flood event in February 2019. The Tennessee River area in Florence remains under a Flood Warning until further notice in the Florence area. There the river is not expected to crest until Sunday morning.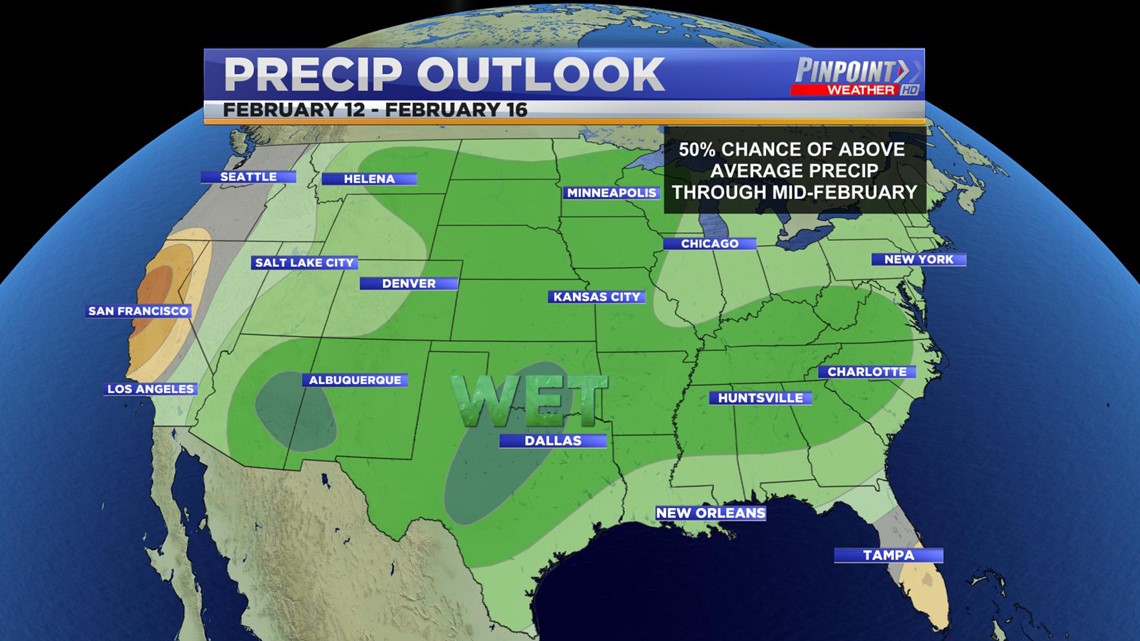 Unfortunately, it looks like rain is going to remain above average through the middle part of February.
Snow Chances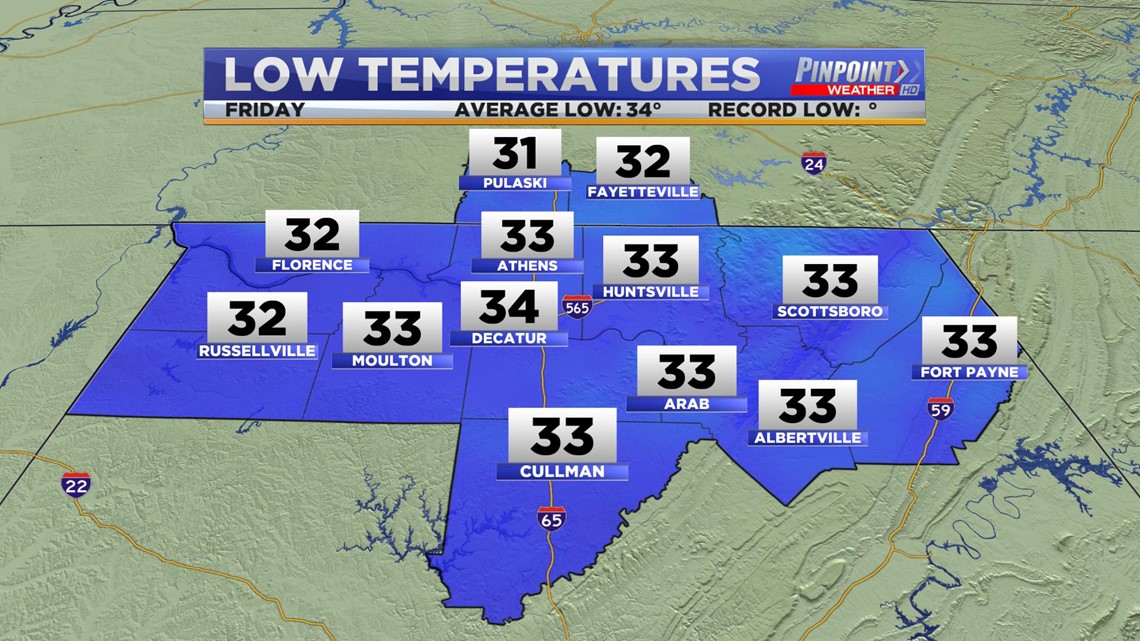 It'll be cold tonight with low temperatures dropping into the low 30s. A quick shortwave moves through tonight, and that will bring additional opportunities for precipitation.
Some of this precipitation looks to fall as just a little bit of snow across the Tennessee Valley. This chance will come tonight and through the earliest hours of Friday morning.

This particular model tries to bring some light accumulation across NW Alabama and Southern Middle Tennessee Valley. I think the 0.4″ forecast in Florence may be stretching it. Snow totals would be incredibly light and only occur on grassy surfaces and rooftops.
Road temperatures will be too warm to support any accumulation or slick spots. I don't foresee problems during the Friday morning commute.