You read the title it's going to rain this week. I have been on Facebook and Twitter and I've seen people saying that it's going to snow. It's going to rain.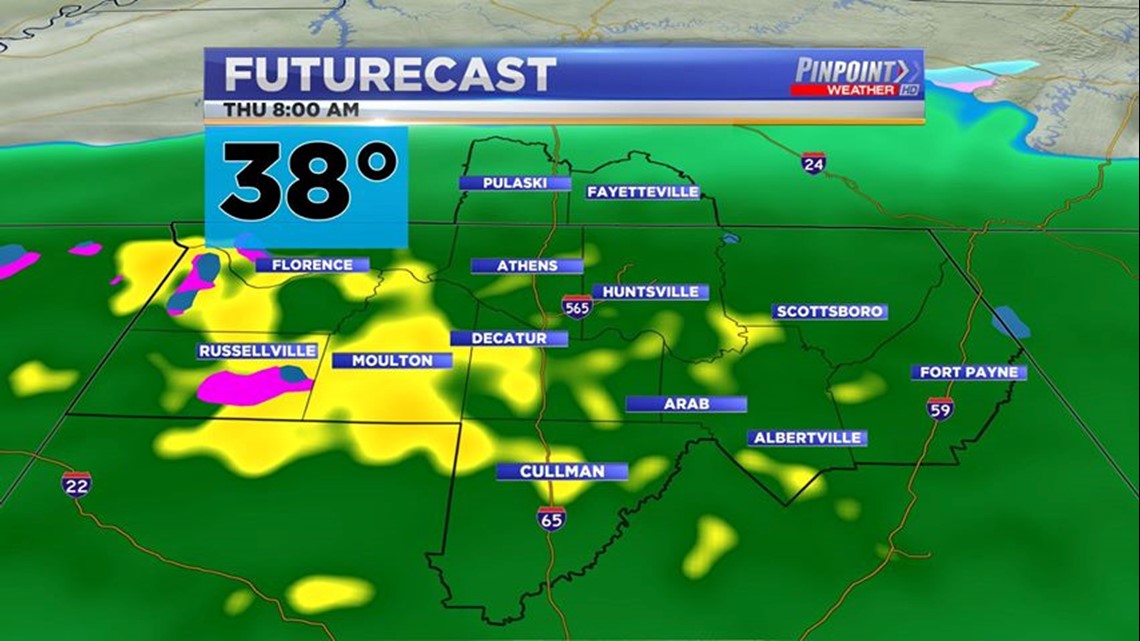 Now come Thursday morning, futurecast does try and pick up on some sort of wintry mix, but it's almost certain that whatever falls will not make it to the ground given the fact that our surface temperature will be nearly 40°
Before we get to that point we'll discuss the immediate future. Rain continues through the overnight, before coming to an end early Wednesday morning. Now the above model tries to get rid of all the cloud cover through Wednesday afternoon, but I think we'll see a partly to mostly cloudy sky a good chunk of the afternoon.
We do stay dry, but that is short-lived before more rain moves in by the time we get to Thursday morning.
The heavy rain will ve persistent Thursday across much of the southeast will not come to an end until Friday where we'll see a completely sunny sky.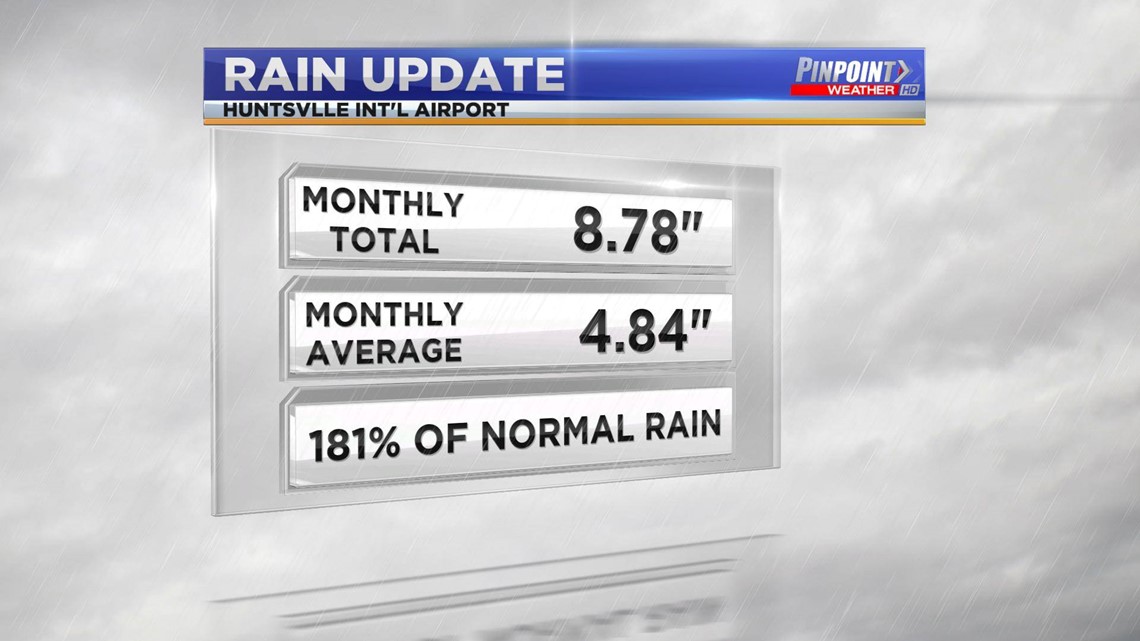 Of course, all of this is rain we do not need. We have seen over eight inches of rain this month, which is nearly double what we would normally see.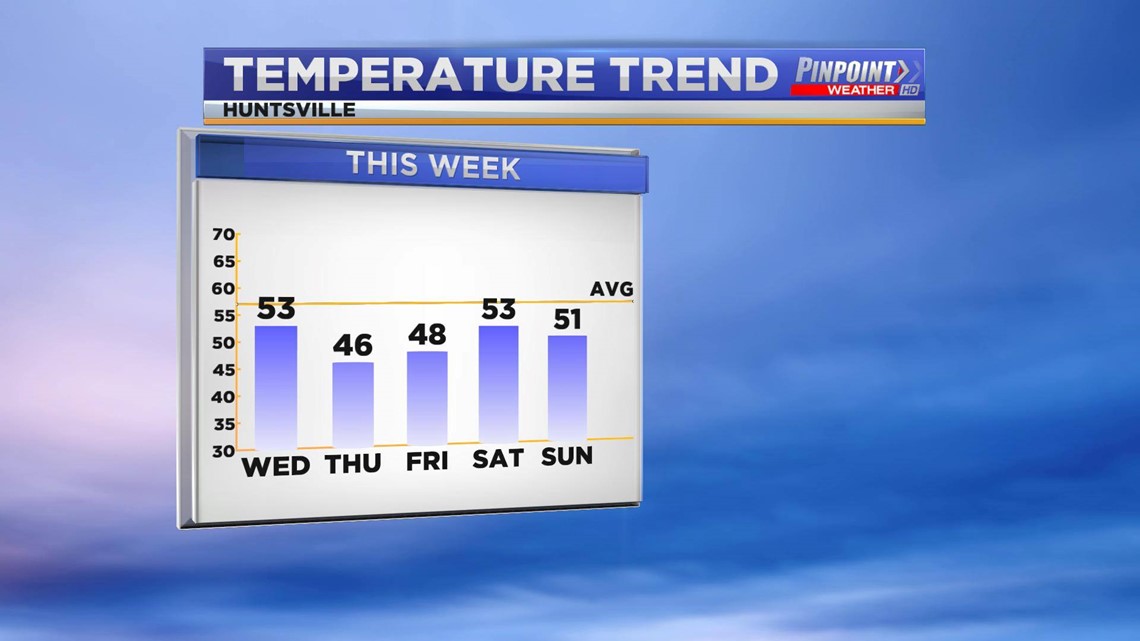 The rain we're seeing today and tonight is associated with a cold front and that'll do a great job at knocking us down on Wednesday. An area of high pressure begins to dive south from the midwest, and that'll bring another shot of cold air for Thursday and Friday allowing temperatures to only climb into the 40s.
To finish the Mardi Gras parade this weekend in downtown Huntsville looks to have fantastic weather though chilly.