HUNTSVILLE, Ala. — With just over a week until the official start of the 202 Atlantic Hurricane Season, NOAA has released its official outlook. Hurricane season runs from June 1st through November 30th.
"As Americans focus their attention on a safe and healthy reopening of our country, it remains critically important that we also remember to make the necessary preparations for the upcoming hurricane season," said Secretary of Commerce Wilbur Ross.
There are several climate factors that will contribute to a likely above-average Atlantic season. El Nina and above-average sea surface temperatures in the tropical Atlantic Ocean and the Caribbean Sea will contribute to the forecast. Those factors along with reduced vertical wind shear, weaker tropical Atlantic trade winds, and an enhanced west African monsoon all increase the likelihood for an above-normal Atlantic hurricane season.
"NOAA's analysis of current and seasonal atmospheric conditions reveals a recipe for an active Atlantic hurricane season this year," said Neil Jacobs, Ph.D., acting NOAA administrator.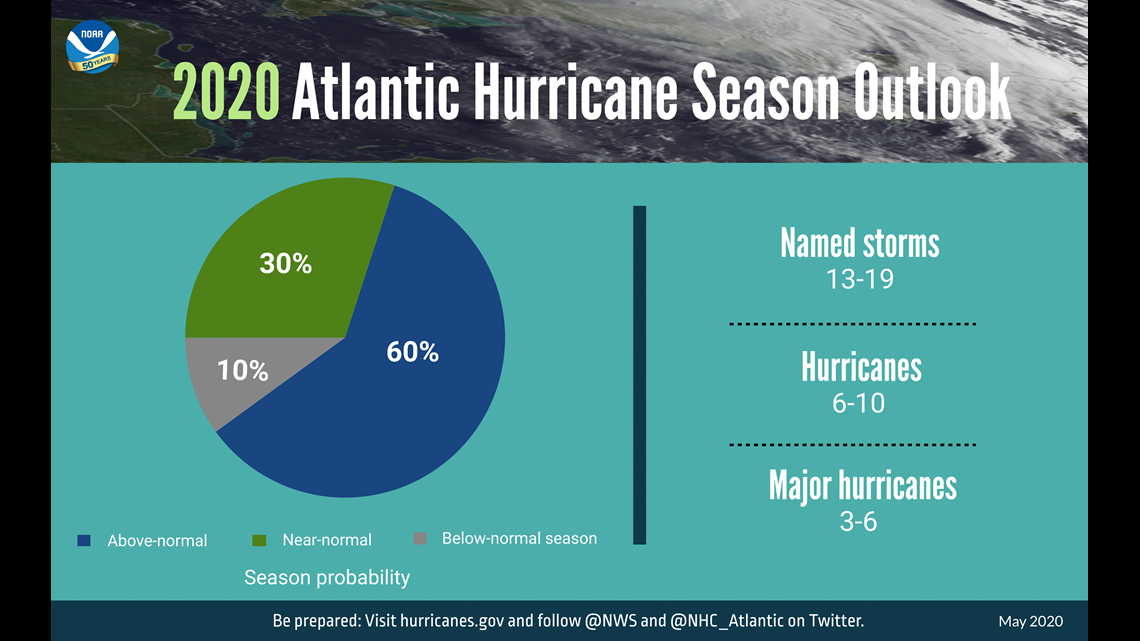 By the numbers NOAA is forecast 13-19 named storms. 6-10 of those would strengthen and become hurricanes. 3-6 of the named storms would strengthen and become major hurricanes. A major hurricane is a category three storm or stronger. A category three storm comes with sustained winds of at least 111 mph.
There is only a 10% chance the 202 season is below-average while there is a 60% chance the season is above-average.
NOAA provides these ranges with a 70% confidence. An average hurricane season produces 12 named storms, of which 6 become hurricanes, including 3 major hurricanes.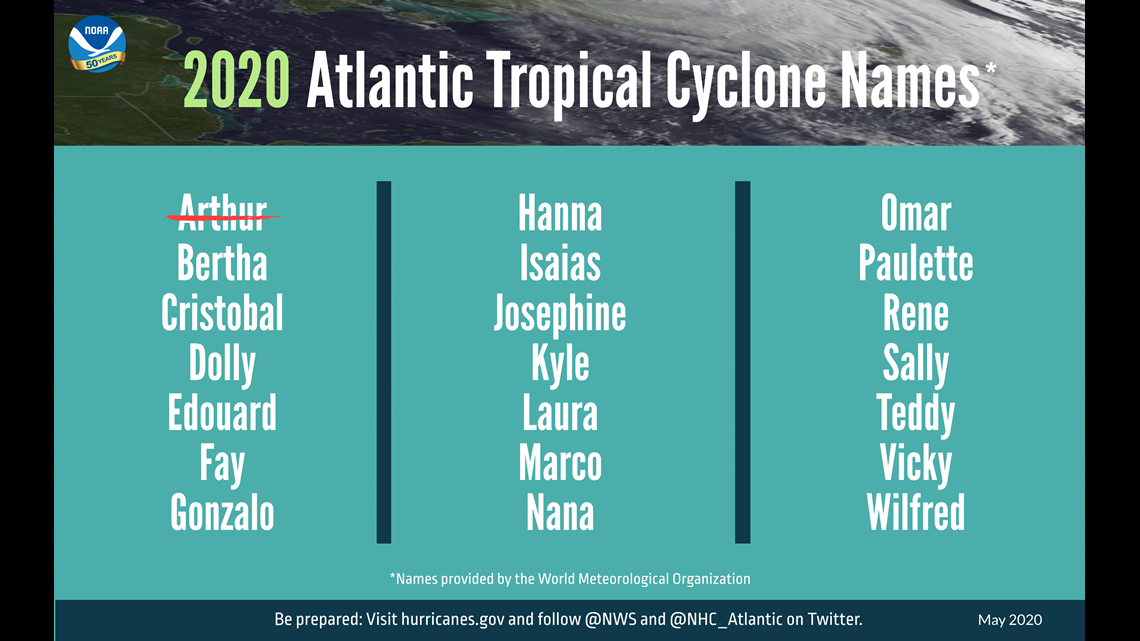 Remember we have already seen one named storm this season. Arthur has since weakened.