HUNTSVILLE, Ala. — A cold front is responsible for all of the rainy conditions that we've seen today. Expect to continue to see a few scattered showers and thunderstorms throughout the remainder of the night until the cold front passes through, which will be early tomorrow morning.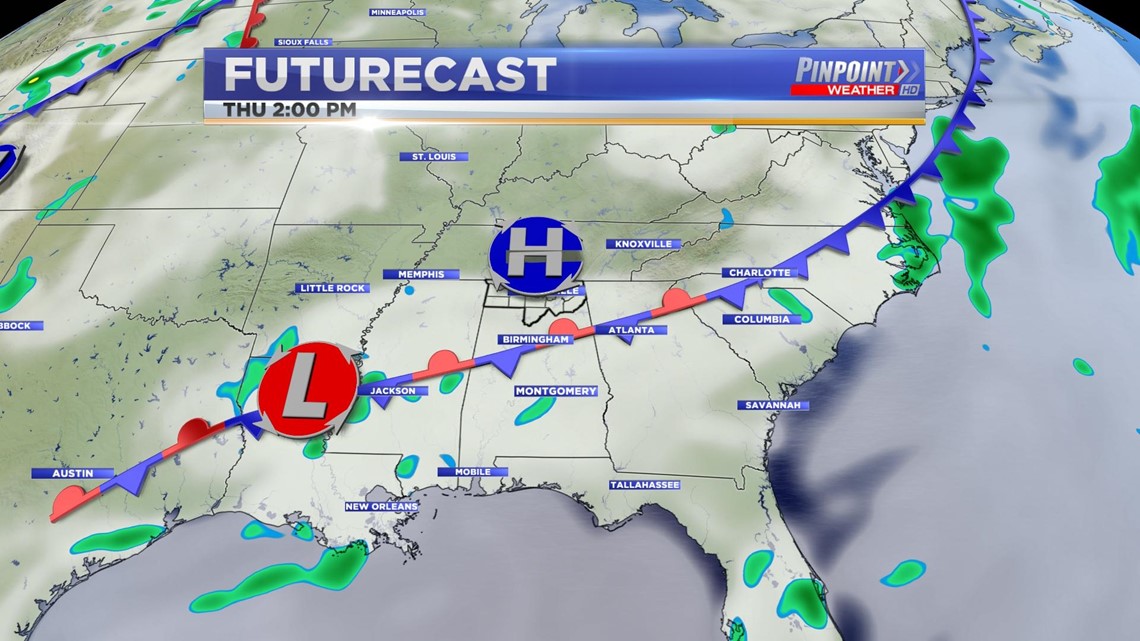 After the cold front moves through, temperatures will drop a tiny amount, into the low 80s for the day tomorrow. High pressure will be following the cold front and will bring in much drier conditions but unfortunately the humidity will remain.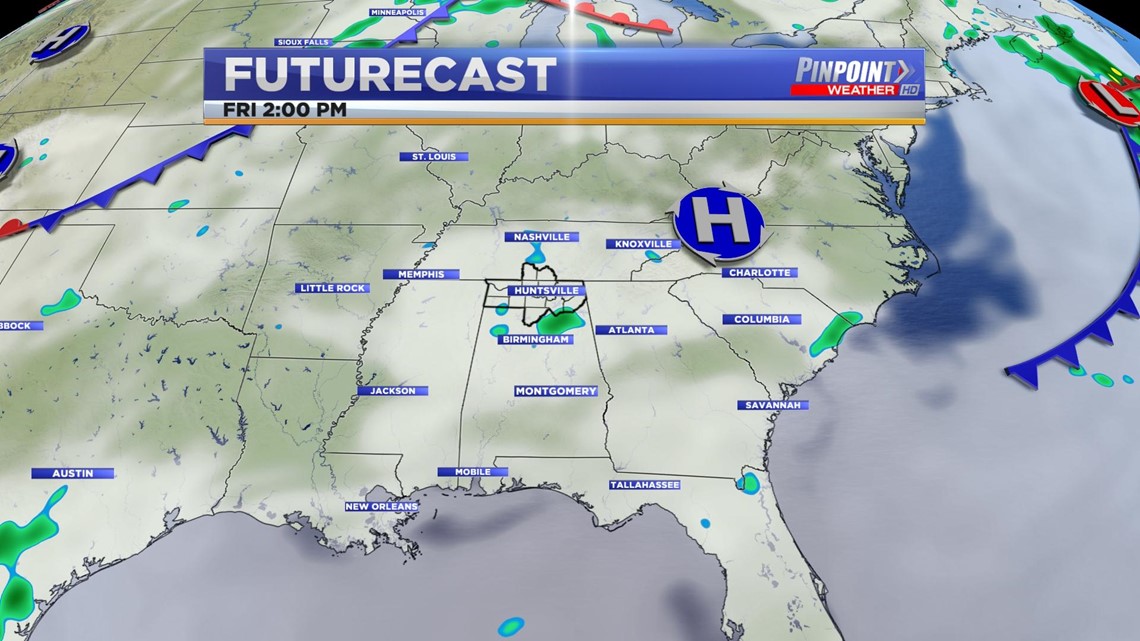 By Friday afternoon, the high pressure system will be off to our east, which will increase our afternoon rain chances a little.Scattered afternoon showers and thunderstorms are going to be a possibility for Friday and for the weekend.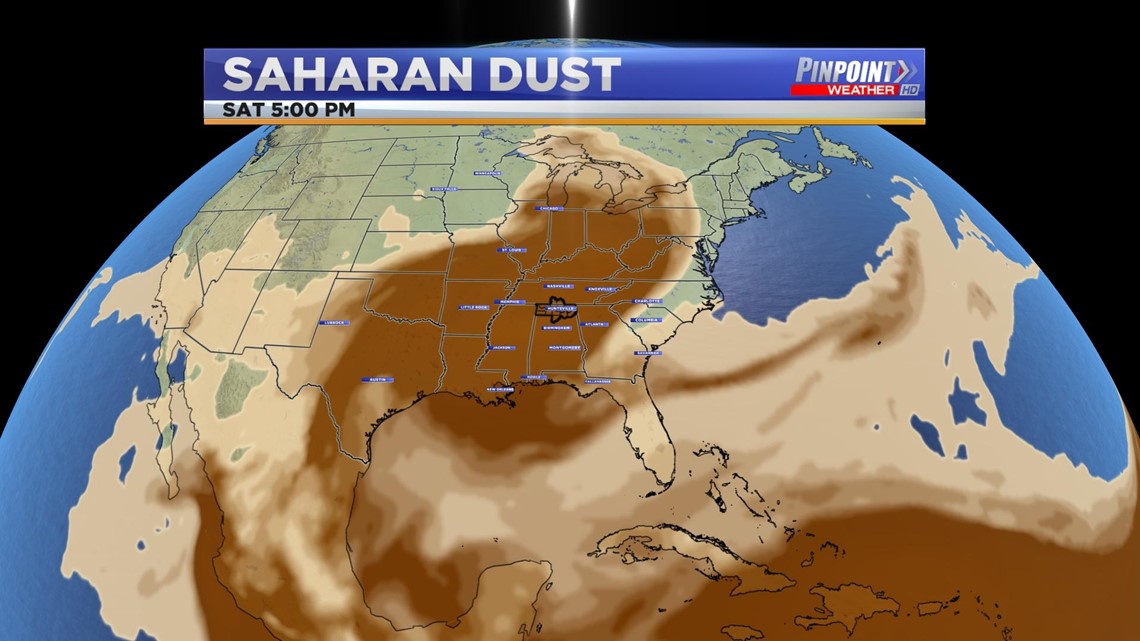 By the time we get into the weekend, the Saharan Dust Layer will have made its way into the Tennessee Valley carried by the Trade Winds. What exactly does this mean for us? We'll see more vibrant, colorful sunrises and sunsets, suppressed tropical activity, the sky may appear hazy, and decreased air quality especially for sensitive groups (elderly, people with COVID-19 and asthma).