HUNTSVILLE, Ala. — A very hot afternoon across the Tennessee Valley Temperatures climbed into the low 90s and dew points easily made it into the mid-70s. At one point Scottsboro recorded a heat index of 100°.
Showers and thunderstorms moved in during the heart of the afternoon and that somewhat squashed the heat. Rain cooled the air rather quickly bringing temperatures from 90° to the 70s in just a couple of hours. Some of the thunderstorms were heavy, but did remain below severe limits.
This activity along with the higher dew points is thanks to our current weather pattern that involves an upper-level ridge bringing in a lot of warm moist air.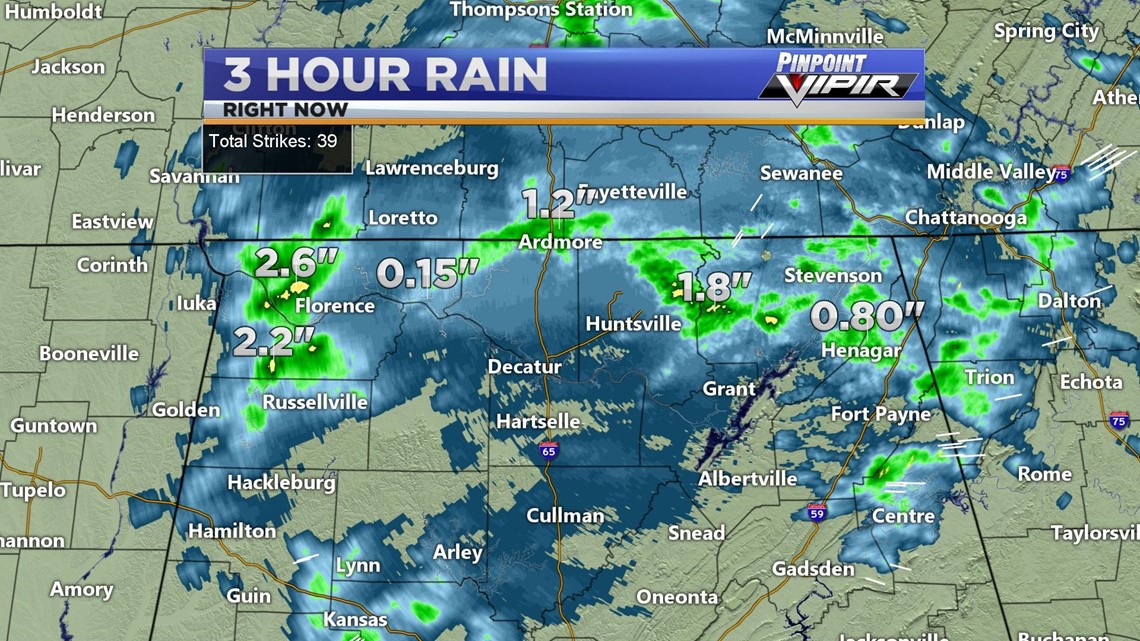 Some did pick up a fair amount of rain with the afternoon thunderstorms. The higher rain totals were hard to come back and were strongly dependent on whether a particular location happened to fall under one of those heavier thunderstorms.

Our weather pattern will begin to change Tuesday as the upper-level ridge continues to weaken and move east. As this happens another ridge will develop further west. This will change our wind direction from more southerly to more northerly. This will drop dew points into the upper 60s and lower 70s, but will not end our rain chances.
Tuesday and Wednesday will bring chances for diurnally driven showers and thunderstorms. None of this activity should be severe, but the chance is there for some stronger storms bringing gusty winds, thunder, and frequent lightning.