HUNTSVILLE, Ala. — A loud morning across the Tennessee Valley. Showers and thunderstorms moved through bringing a lot of rain to the Tennessee Valley. Many across the Tennessee Valley saw at least 0.75" with many seeing more than an inch locally.
Scattered showers will remain possible this evening and even a few thunderstorms. With many seeing sunshine over the last few hours our atmosphere has had a chance to destabilize. With that in mind the sunshine has also allowed us to warm up in the second half of the afternoon. Many will finish the day in the low 80s. Those across NE Alabama may only make it into the upper 70s.

Memorial Day Weekend looks warm across North Alabama. We'll easily climb into the mid and upper 80s. The downside? It looks like there is an opportunity for scattered showers the entire weekend. The upside to the downside? A lot of this activity will be diurnally driven which means they'll be scattered in nature and not everyone will get wet at the exact same time.
With the warm front lifting north today we find ourselves under a very different airmass compared to what we've seen over the last several days. Expect dew points to remain high this weekend. Generally, dew points will hang out in the mid and upper 60s with some hitting that 70-degree mark. It'll definitely feel sticky and somewhat gross this weekend.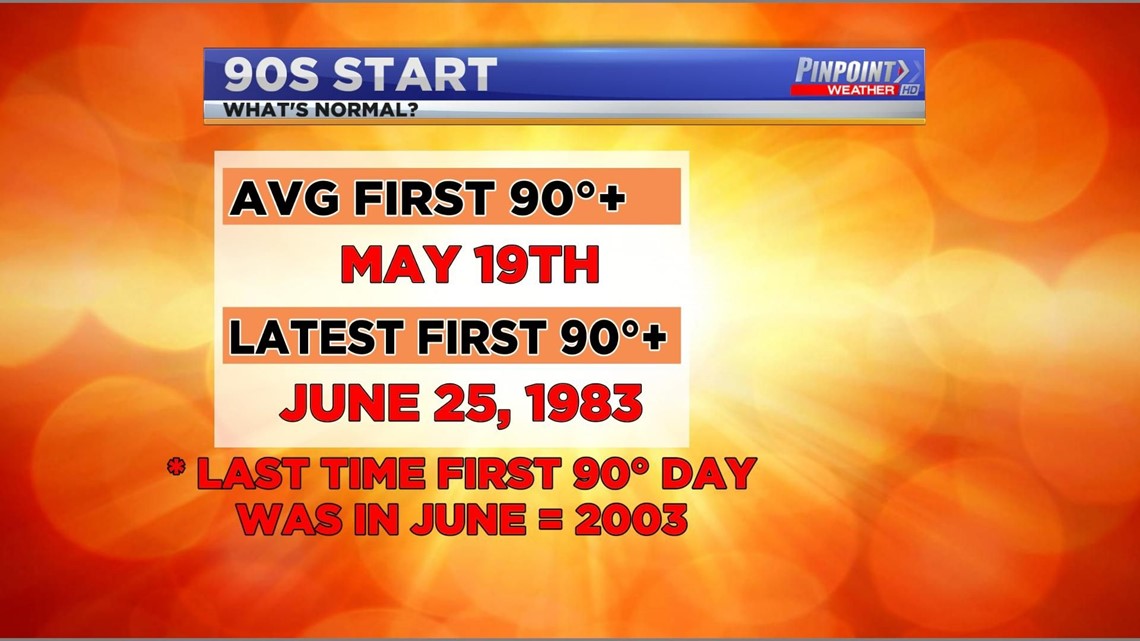 We will likely not hit 90 degrees this weekend, and honestly 90 degrees is getting hard to find as we prepare to close out the month of May. Our average first 90-degree day is May 19th. Obviously that didn't happen. The last time we saw our first 90-degree day in June was June of 2003. The latest first 90-degree day was June 25, 1983.