HUNTSVILLE, Ala. —
April 27, 2011 Tornado Outbreak
On April 27, 2011, 39 tornadoes would move through the Tennessee Valley in three distinct rounds of severe weather. There would be 3 EF-5 tornadoes all of which occurred during the final round of severe weather that Tuesday evening.
Nearly 100 people would lose their lives in the Tennessee Valley. 35 of them lived in DeKalb County. 253 people in the entire state of Alabama would lose their lives and at least 2092 injuries would occur. These are deaths and injuries just as a direct result of the tornadoes.
April 27, 2011 tornado, Madison County, AL
2011 Alabama Tornado Outbreak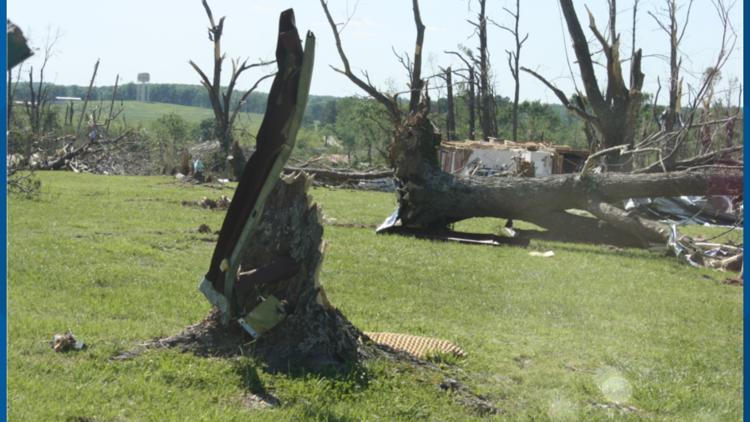 Governor Kay Ivey issued a proclamation on Monday, April 26, 2021, calling for April 27, 2011, to be a Day Of Remembrance honoring the lives that were lost in the Great State of Alabama.
1989 Airport Road Tornado
North Alabama is no stranger to damaging tornadoes.
On November 15, 1989, an F4 tornado damaged 80 businesses, 3 churches, and more than 1,000 cars. The storm destroyed Jones Valley elementary school and another 259 homes in the area.
The storm began it's deadly path on Redstone Arsenal just after 4:30 PM and moved NE towards the very busy airport road. In the heart of rush hour Given the timing of the storm, many were preparing to or had just left work. 12 of the 21 deaths occurred inside cars.
One former Huntsville resident, Shannon Grubbs, describes how green the sky appeared from her office at the Marshall Space Flight Center just before the tornado and how she had never seen the sky so green, not even before the 1974 tornado.
Aside from the unbelievable, the F4 tornado brought untold and near-total devastation to the airport road area. Sergeant Rick Nelson describes a scene of utter destruction. Buildings being completely flattened and how quickly the tornado swept through.
It's one thing to think of the devastation that lay in the tornado's wake but there are also the lives of the people that were forever changed. It wasn't just the residents whose lives were changed, but the first responders who saw the death and destruction first-hand. Nelson says something he will never forget was Roger Dean arriving early to the scene carrying a child that had been trapped under the rubble of the aftermath of the EF-4 tornado, not sure if the child made it out alive from the destruction.