HUNTSVILLE, Ala. —
Friday Night's Forecast: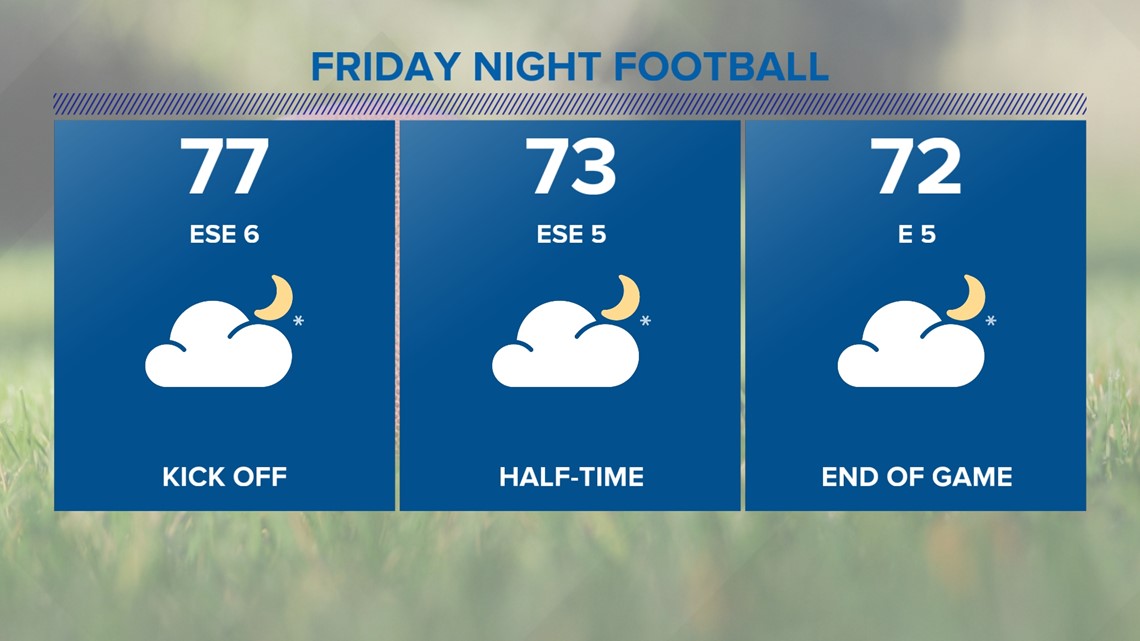 For the most part, tonight's Friday night football forecast doesn't look bad at all! Temperatures will be much cooler compared to the past two weeks, sitting in the upper 70s at kickoff and lower 70s by halftime that will last through the ending of the game. A mostly cloudy sky is to be expected too.
There is a small chance for scattered showers/thunderstorms (about a 40%) but don't panic. Most of us should be staying dry and if you do land under a shower/thunderstorm, it'll be pretty quick in passing.