HUNTSVILLE, Ala. — Friday Night Football is here and it calls for the opportunity to see some scattered showers and thunderstorms across the Tennessee Valley.
Friday Night's Forecast: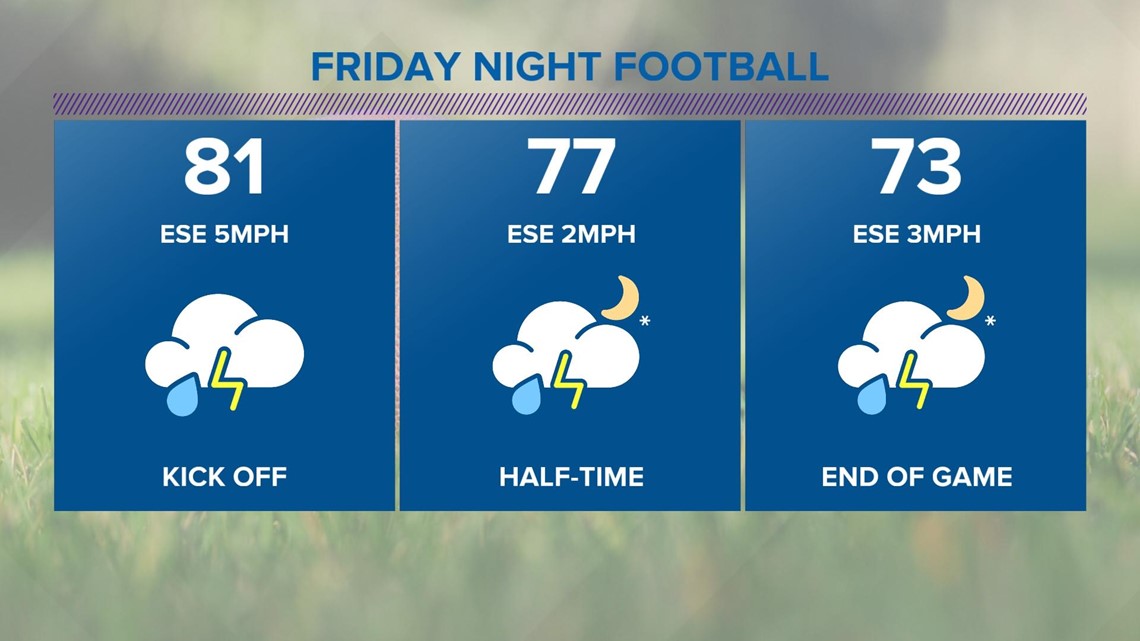 As far as temperatures are concerned, the weather will be great when you consider the fact that it's late September. Most games will start in the low 80s, but quickly fall into the low 70s by the time we get to the end of games.
Scattered showers will really begin to move into the Tennessee Valley, come the lunch hour and then stick with us through the heart of the afternoon and into the evening.
Some of these scattered showers could come with a few embedded thunderstorms that could cause a few lightning delays.