HUNTSVILLE, Ala. — A cold afternoon across the Tennessee Valley with many only seeing highs in the mid and upper 40s. The catch here is that those highs occurred early this morning. Through much of the day, temperatures have steadily fallen. It's also been windy this afternoon, and that looks to continue.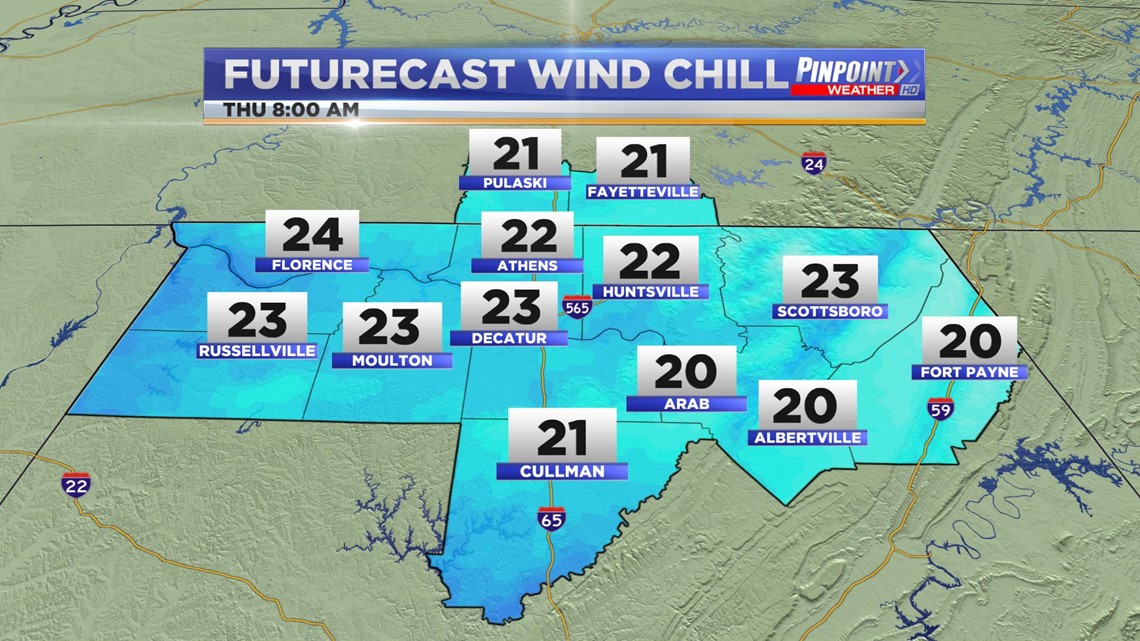 With the wind continuing we'll be talking about quite the wind chill during the commute Thursday morning. Sustained winds will be NW 10-15 mph.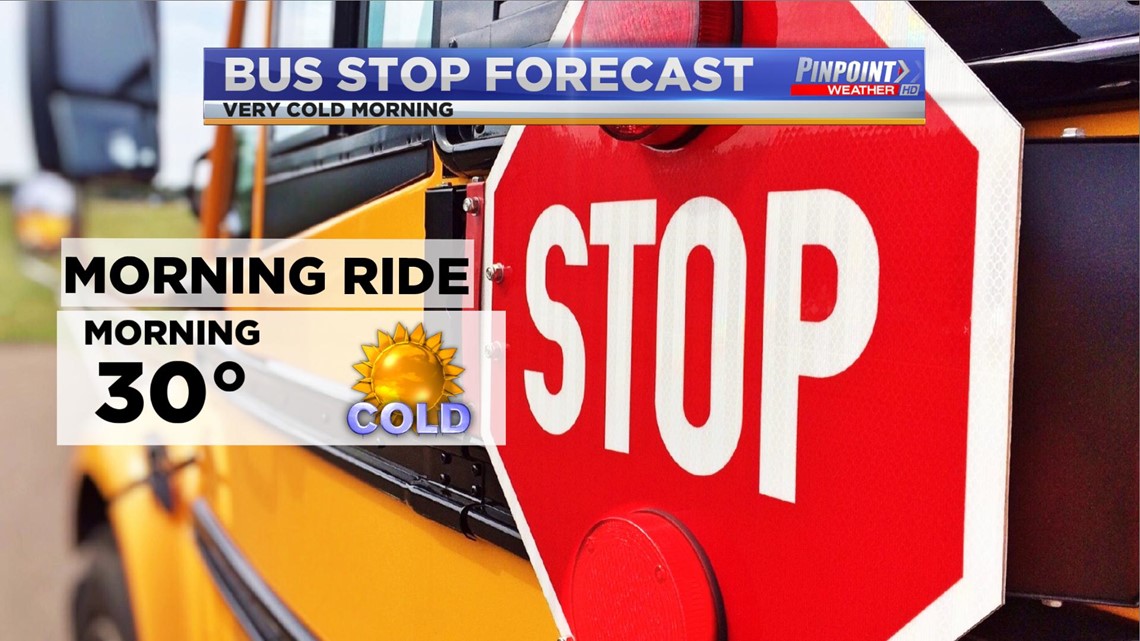 If it's any consultation, actual air temperatures at the bus stop will be in the upper 20s and lower 30s.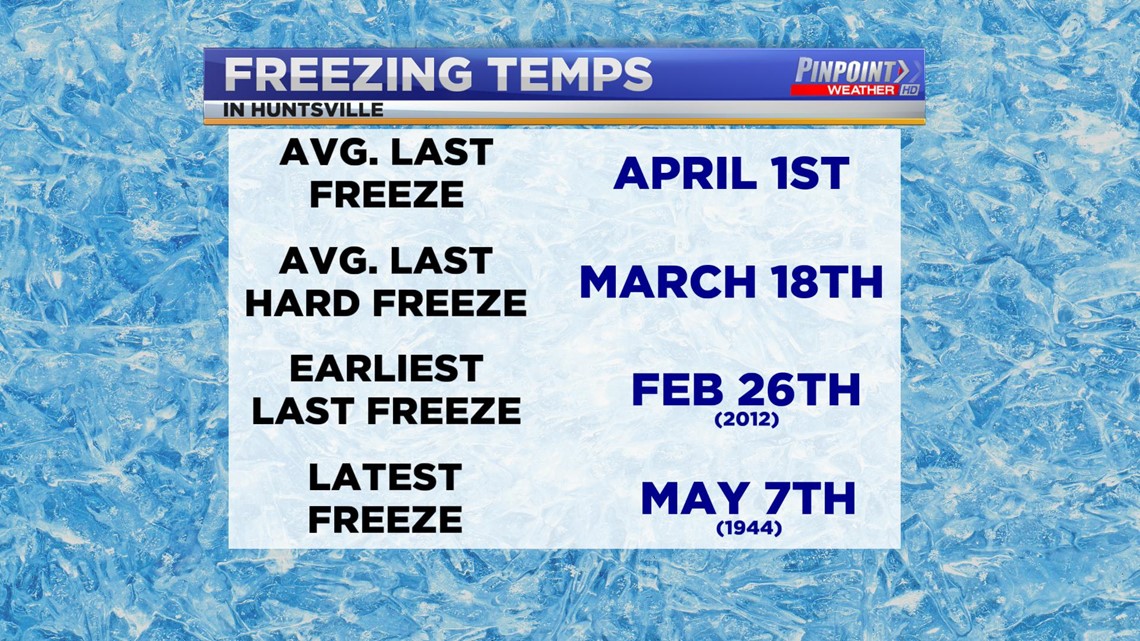 As March approaches we can begin to look forward to warmer mornings at the bus stop and less time waiting on the car to warm. On average our last hard freeze is right around mid-March, but our last freezer doesn't typically occur until early April. The latest we've ever seen a freeze is May!
At least if we see freezing temperatures through May it could holdoff allergies?