HUNTSVILLE, Ala. — A breezy day across the Tennessee Valley and cloud cover prevented our temperatures from warming higher than the mid and upper 50s. Today's high temperature of 57° at Huntsville International Airport was the lowest high temperature since April 14th of this year. On that day the high temperature was 59°.
The clouds did eventually clear and with winds still out of the north we'll cool off tonight. Expect low temperatures to fall into the upper 30s and lower 40s across the Tennessee Valley. Some of the traditionally cool spots could see the mid-30s.
Halloween looks perfect with temperatures in the mid-60s under ample sunshine. Trick-or-Treating in the evening may require a light jacket with temperatures in the mid-50s.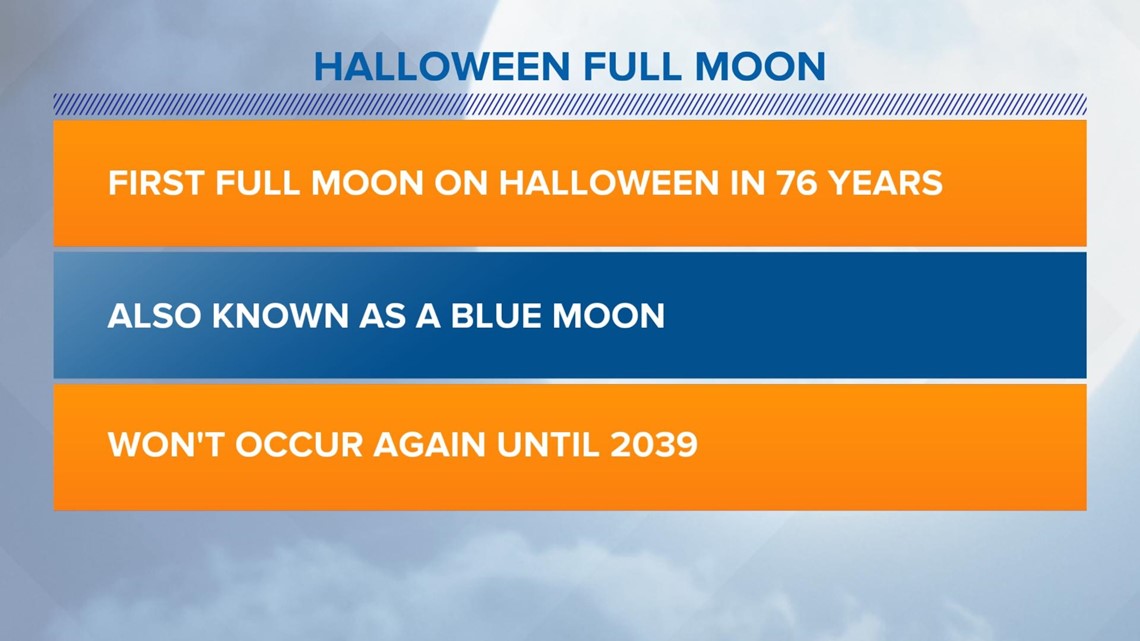 Halloween also comes with a full moon! Please do not light any black flame candles. It is the first full moon on Halloween since the 40s. It is also referred to as a Blue Moon because it is the second full moon this month.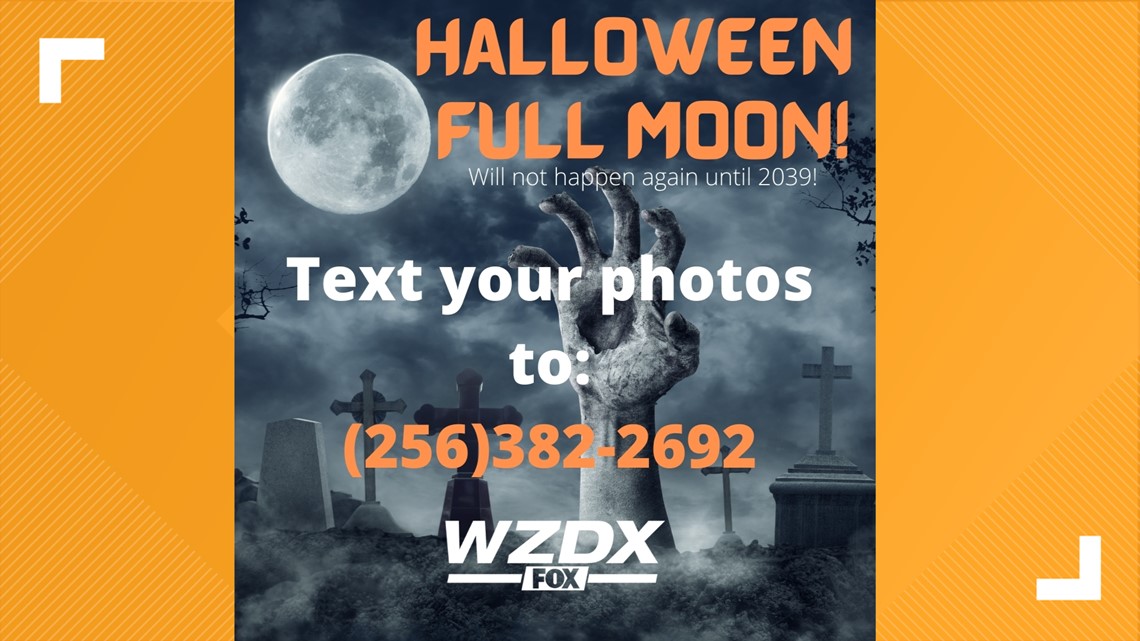 We will not see another full moon on Halloween until 2039 so please take some photos and text them to us!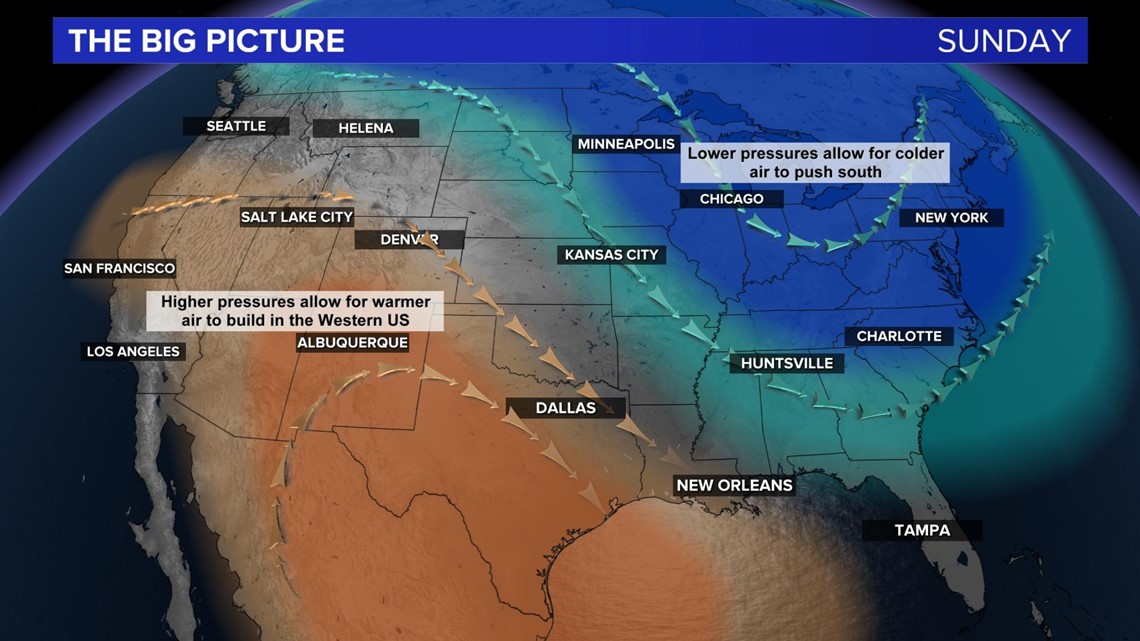 Sunday will bring some changes. It'll still feature high temperatures in the low or mid-60s, but a cold front will also move through ushering in some very cool air for Monday. High temperatures that day will only be in the low 50s.
The real concern comes Monday night and Tuesday morning. Temperatures will likely fall to near or even below freezing. This will be the first time this year we talk about temperatures that could kill plants.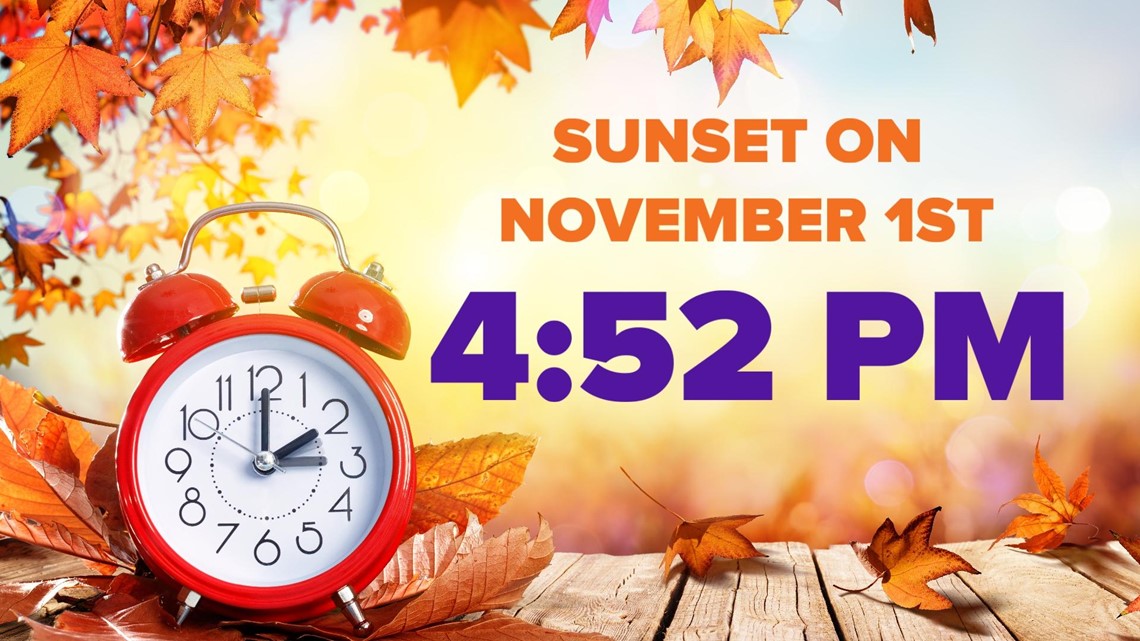 We also turn our clocks back one hour at 2:00 AM Sunday November 1st. Sunset on Sunday will be at a disgustingly early 4:52 PM.
Have an amazing Halloween weekend!