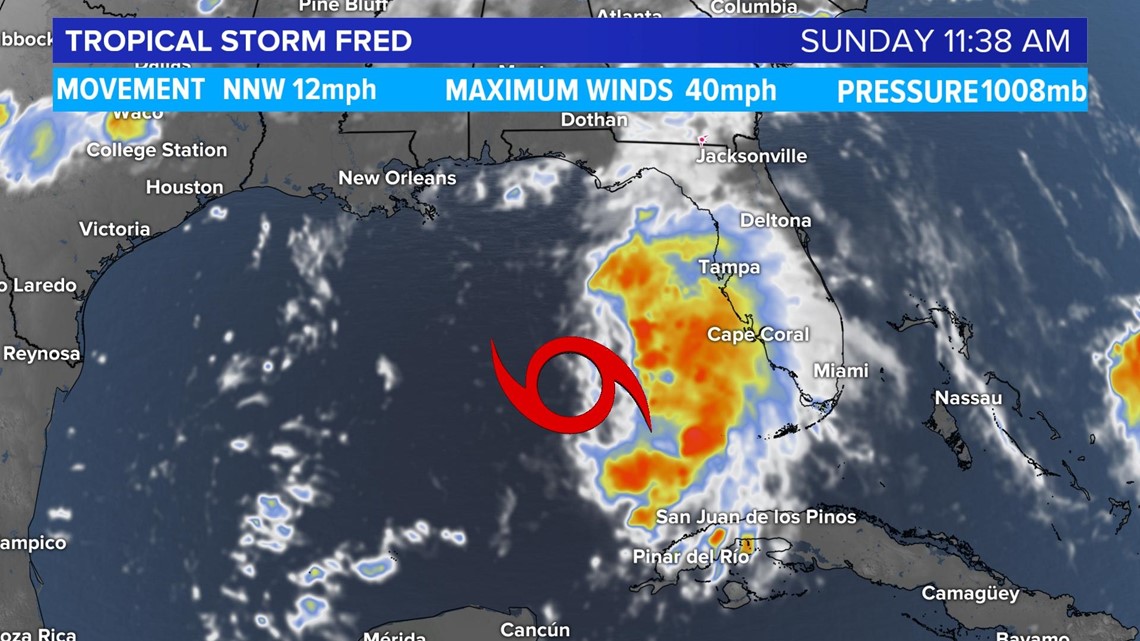 HUNTSVILLE, Ala. —
Location: 26.1N, 84.9 W
Moving: NNW 12 mph
Minimum pressure: 1008 mb
Maximum sustained winds: 40 mph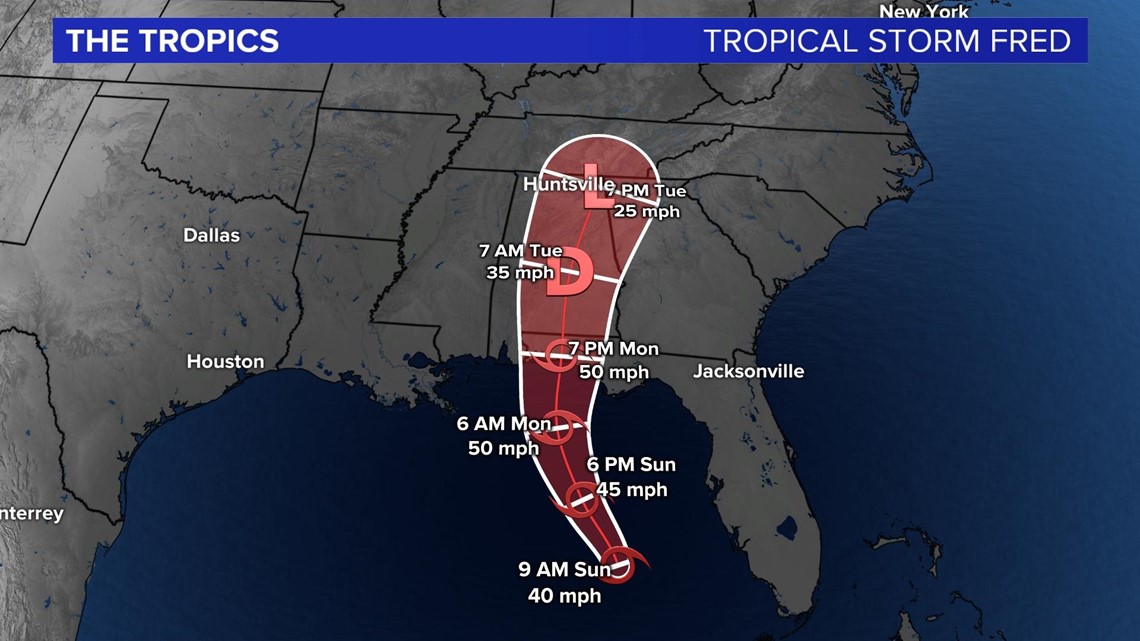 Today through Tuesday, heavy rainfall could lead to areal, urban, small stream and river flooding impacts across southern Florida, the Florida Big Bend, and Panhandle, southern Alabama, portions of Georgia, and the western Carolinas. From Tuesday onwards, heavy rain and flood impacts could continue into other portions of the Southeast and into the southern and central Appalachians and Piedmont as Fred interacts with a front in the area. Dangerous storm surge inundation is possible along portions of the coast of the Florida Panhandle, and a Storm Surge Warning has been issued for this area. Interests in these areas should follow any advice given by local officials. Tropical storm conditions are expected in the Tropical Storm Warning area in the Florida Panhandle beginning on Monday.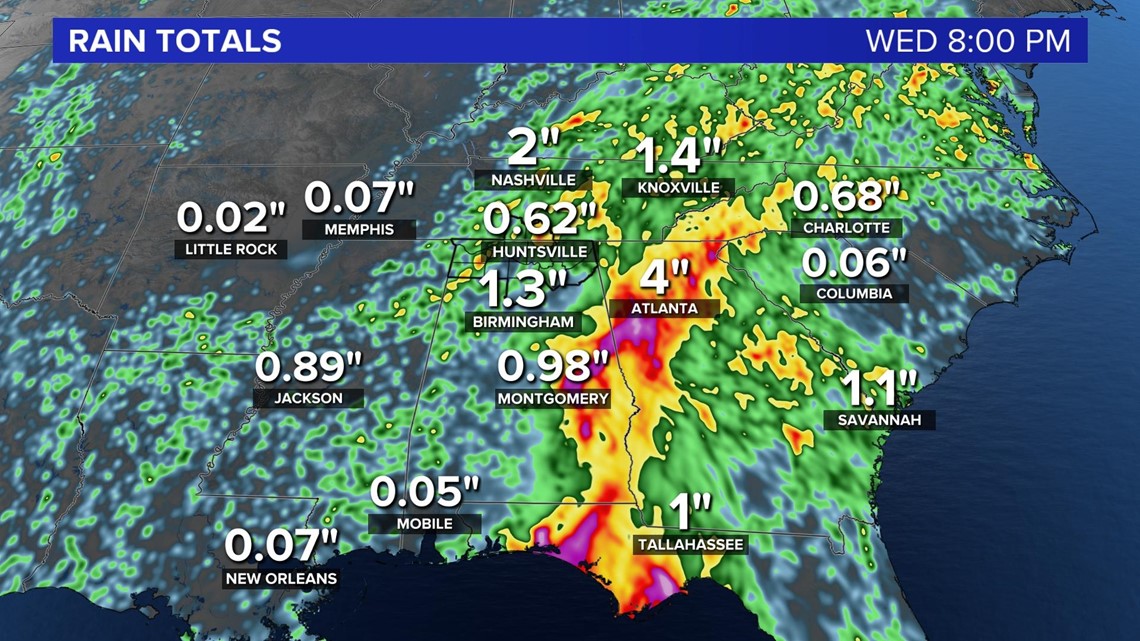 Rainfall totals across the southeast will range from 0.02" to 4" in central Georgia, where the eastern side of Fred will pass over. Here in the Tennessee Valley, our rain totals will range from 0.5" to 2". Heavy rainfall that could lead to flash flooding as well as damaging wind gusts will be a possibility.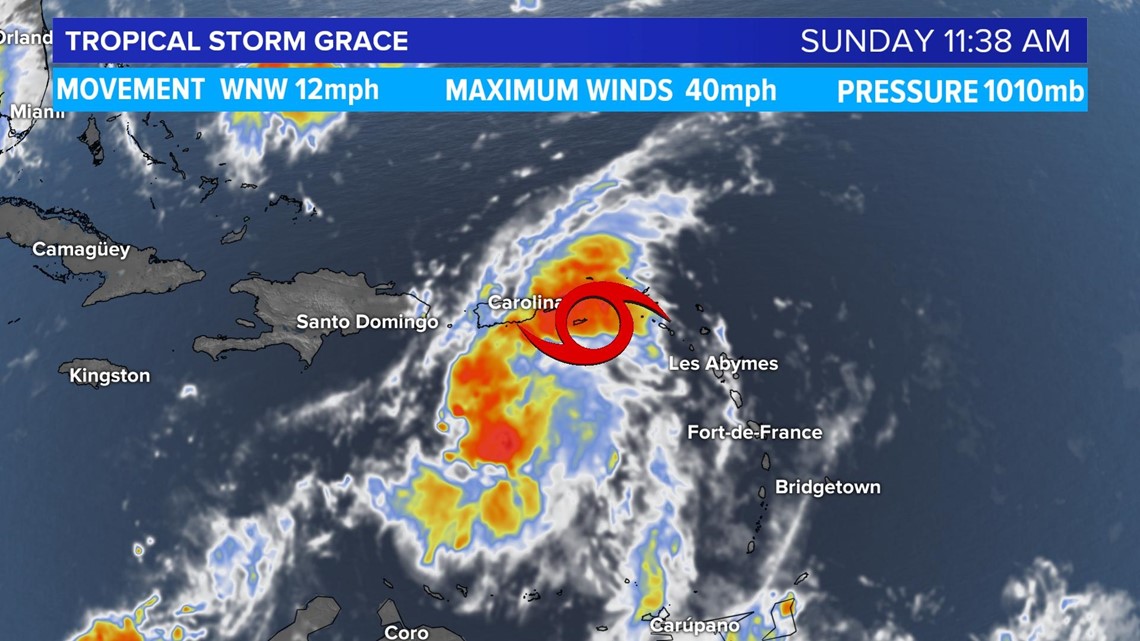 Location: 17.2 N, 66.0 W
Moving: WNW at 16 mph
Minimum pressure: 1010 mb
Maximum sustained winds: 40 mph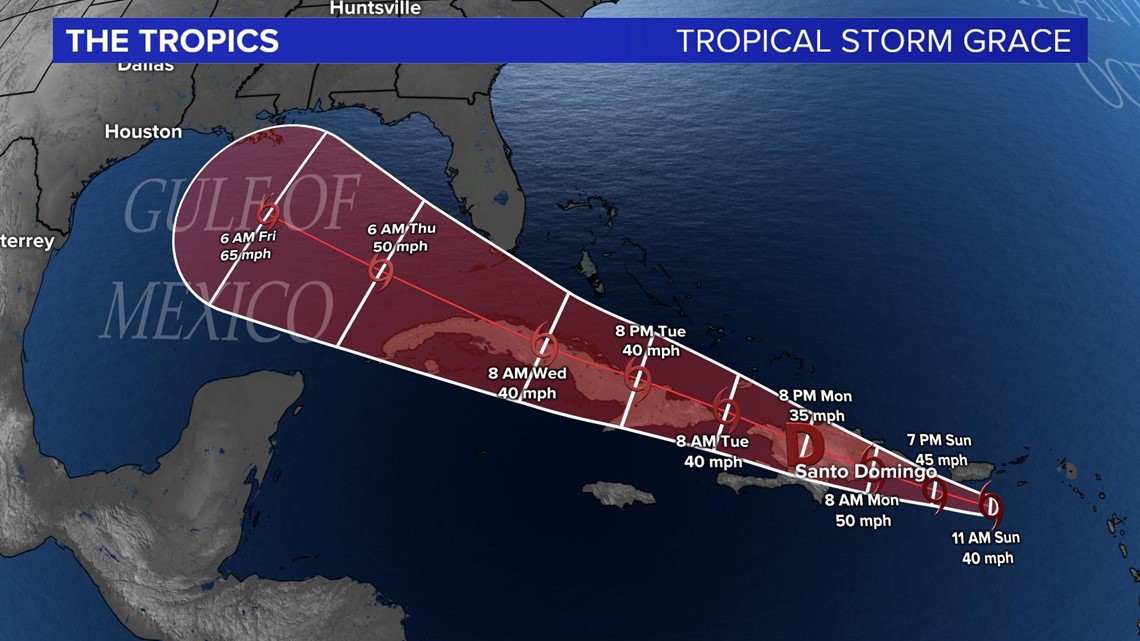 Heavy rainfall could lead to flash and urban flooding over the Virgin Islands. Across Puerto Rico, the Dominican Republic and Haiti, heavy rainfall may lead to flash, urban and small stream flooding, along with the potential for mudslides. Tropical storm conditions are expected over portions of the Virgin Islands and Puerto Rico today. Tropical storm conditions are expected over parts of the Dominican Republic tonight and Monday. Tropical storm conditions are possible over northwestern portions of the Dominican Republic and Haiti Monday and Monday night. There is a risk of wind and rainfall impacts across the rest of the Dominican Republic, Haiti, the Turks and Caicos Islands, the Bahamas, Cuba, and Florida, but forecast uncertainty remains higher than usual. Interests in those areas should monitor the progress of Grace and updates to the forecast.