HUNTSVILLE, Ala. — Scattered showers across the Tennessee Valley early Monday morning, but the vast majority of the afternoon was actually quite nice. A nice afternoon despite the breezy conditions that stuck with many of us on Monday.
Breezy conditions will end through the overnight and early Tuesday morning. Kids getting on the school bus will want to take a jacket. We'll start the day in the mid and upper 40s. From there we finish the day with a mix of sun and clouds and temperatures in the mid and upper 60s.
Wednesday will also be dry, but with more clouds and slightly warmer air. Temperatures will climb into the upper 60s and low 70s. Just below seasonal normals for late October.
**What's the weather look like where you live? Text us your weather photos and weather reports: (256)382-2692**
In previous forecasts we were talking about the chance for severe weather across the Tennessee Valley. That is not the case anymore, but we're still looking at the chance for showers and thunderstorms.
It all starts with an area of low pressure and the associated cold front that on Tuesday night/Wednesday morning will be well to the east. Through Wednesday afternoon this system will dive to the southeast. So far south it'll be well below the Tennessee Valley.
Wednesday night and Thursday morning will bring the system slightly back north as it continues to move east. The move north will not be that meaningful across the Tennessee Valley. We'll be north of a warm front where showers and thunderstorms will develop. Being north of the warm front means the threat for severe weather is nearly non-existent.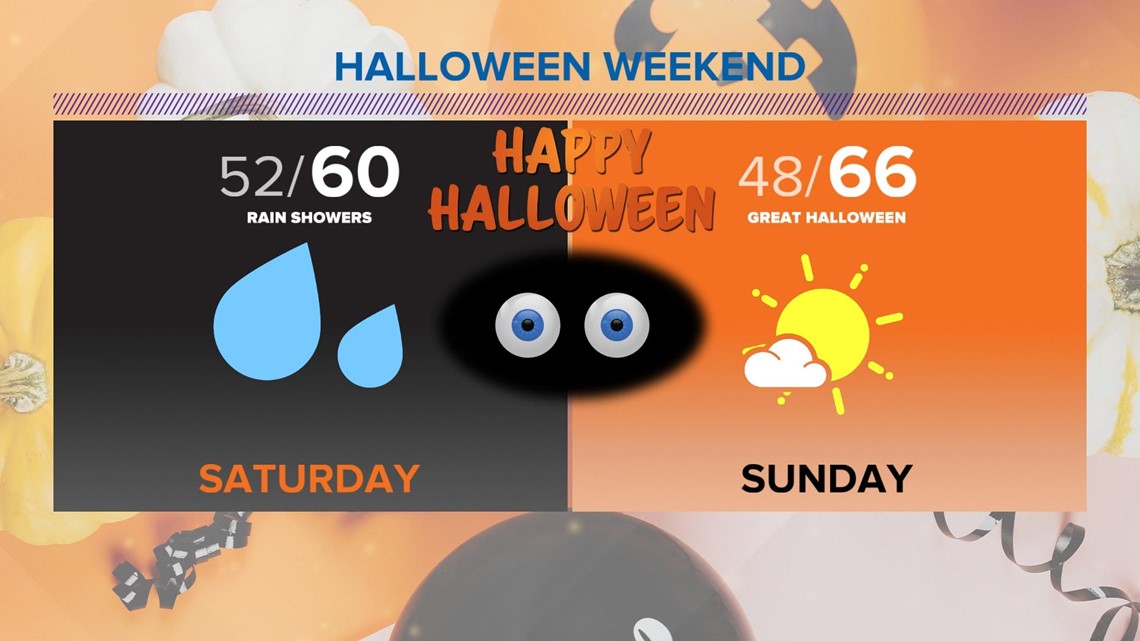 Beyond this initial round of rain on Thursday will be other opportunities Friday and Saturday. The good news? Halloween and all the fun that comes with it look great.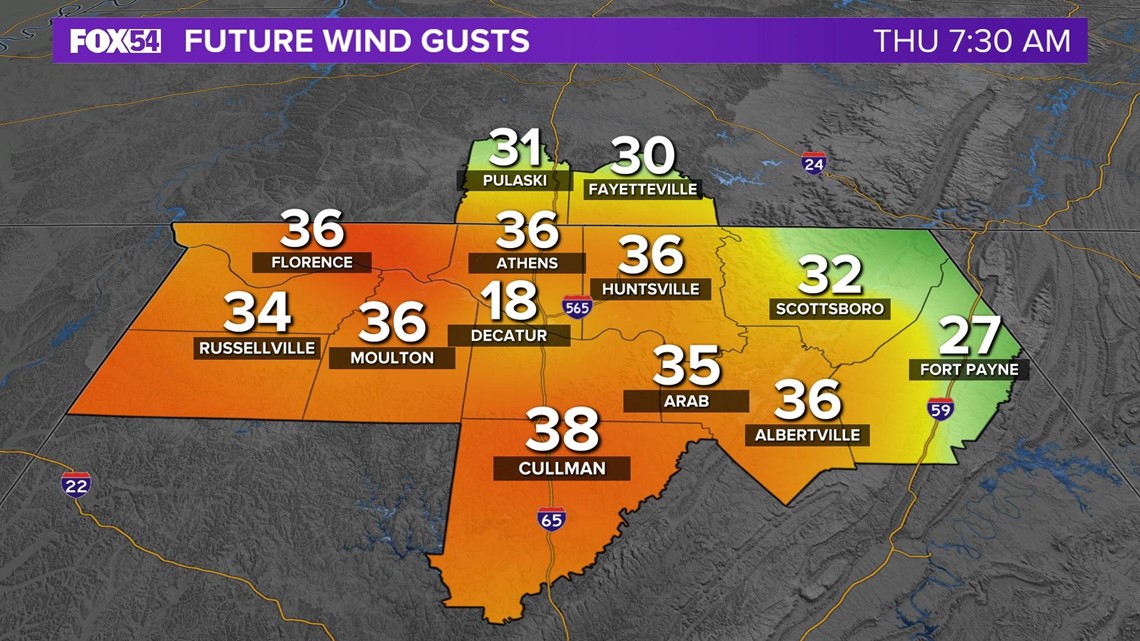 Our biggest concern across the Tennessee Valley will be the very gusty winds that will move into the Tennessee Valley early Thursday morning. It would be a good idea to deflate any yard decorations before bed Wednesday night.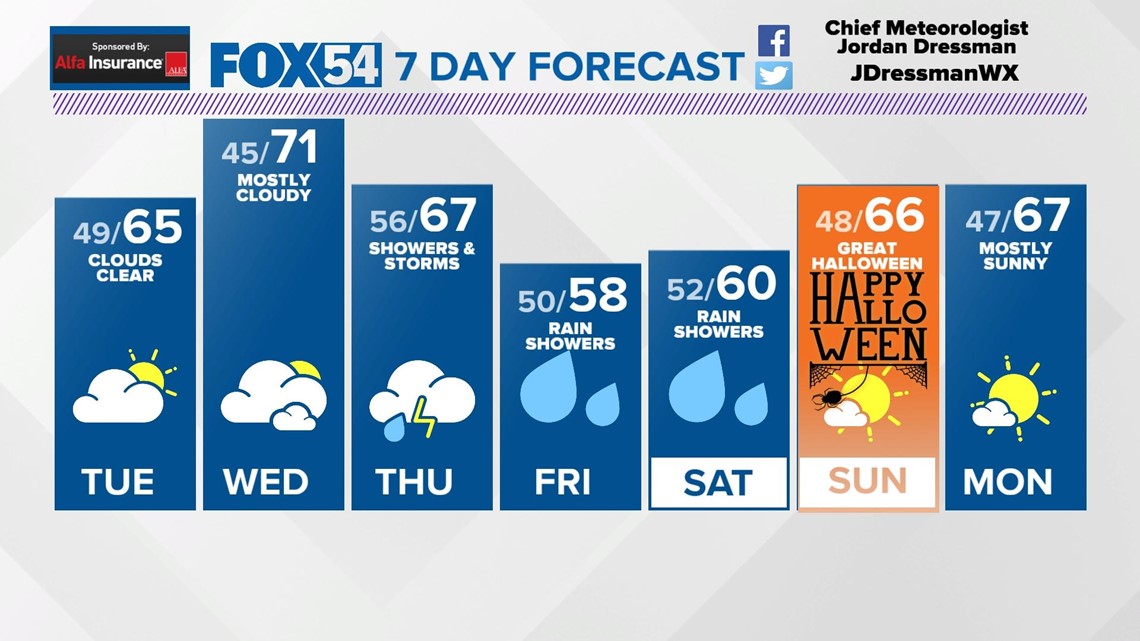 Your Tennessee Valley Weather Pics