HUNTSVILLE, Ala. — An area of high pressure will begin to move onto the east coast today, which means the Summer-like heat and humidity will make a strong return to the Tennessee Valley.
Temperatures today and then Thursday through the weekend should have no problem climbing into the upper 80s and low 90s. Wednesday - Friday will also bring small rain chances to the Tennessee Valley.
Most will spend the period dry, but an isolated shower or quick storm will not be ruled out. We can also expect it to be just a touch on the breezy end of the spectrum Wednesday afternoon.
**What's the weather look like where you live? Text us your weather photos and weather reports: (256)382-2692**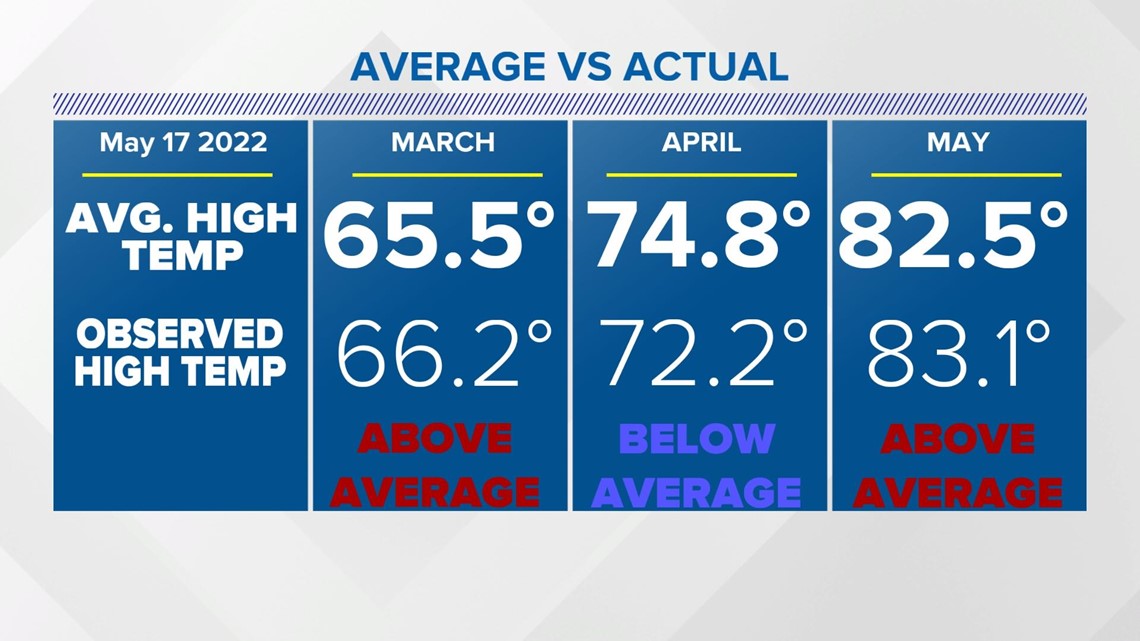 Now considering the warmer air in the forecast everyone will be reciting the phrase "We skipped Spring and went to Summer" In an effort to stop that, I went to prove we've actually had a nice Spring.
March was less than a degree above normal. Hardly labeled as "Hot". April was 2.5° below average making it a cool month when you look at the numbers. May has been above average to date, but things can always change.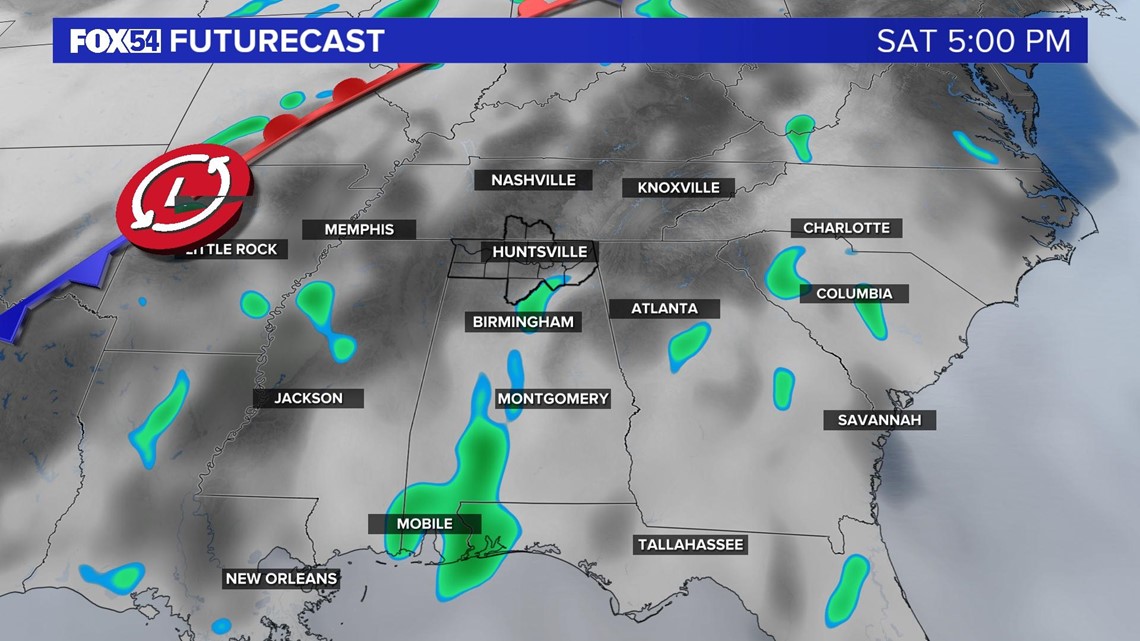 Beyond an additional small opportunity for rain on Thursday, our rain chances go up come the weekend where a cold front looks to move through North Alabama and Southern Middle Tennessee.
This brings our best and really only chance for anything widespread across the Tennessee Valley. We could also see some embedded thunderstorms. Saturday has actually shown some improvement with current model runs bringing the most widespread precipitation into the Tennessee Valley on Sunday.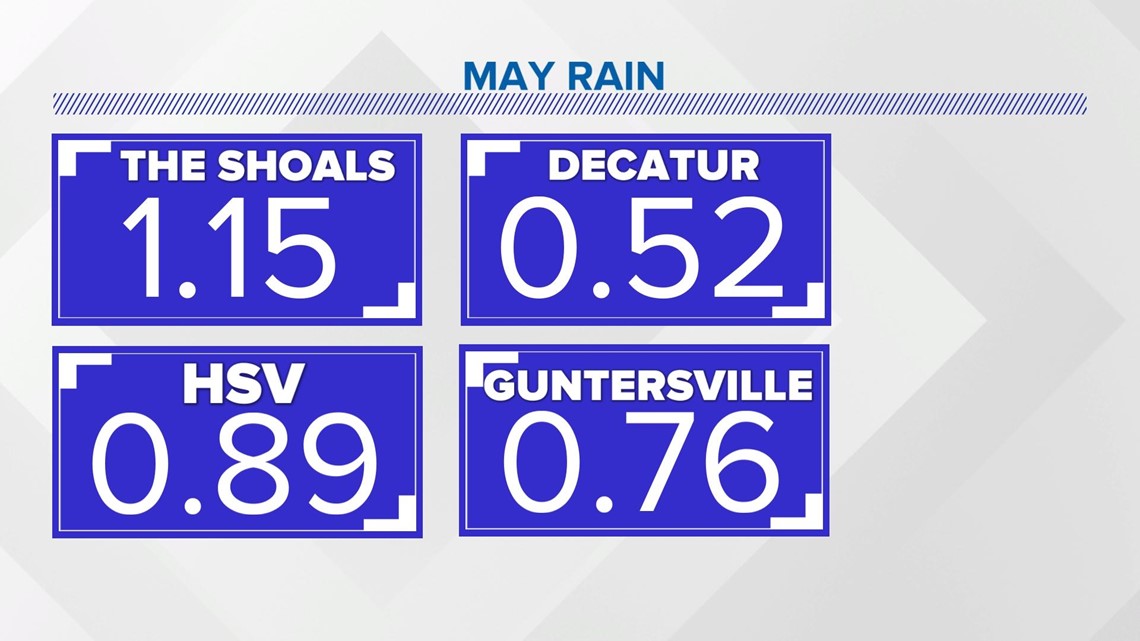 Regarding the month of May, we're significantly behind where we should be as we head into the back half of the month. The month averages over 5" of rain. So far the winner is The Shoals and they've still seen less than 2.0" this month.
As of right now, this isn't creating a ton of issues. We're not talking about drought problems just yet.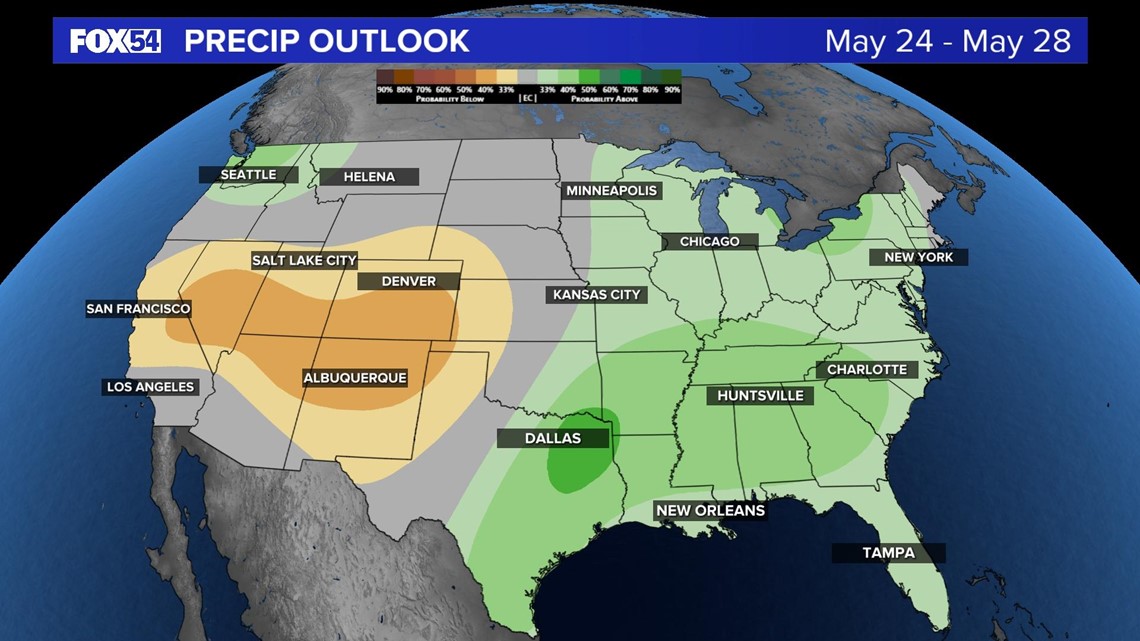 Beyond the 7-Day the Climate Prediction Center does give us about a 40% of seeing above average precipitation. This outlook gets us to Memorial Day Weekend.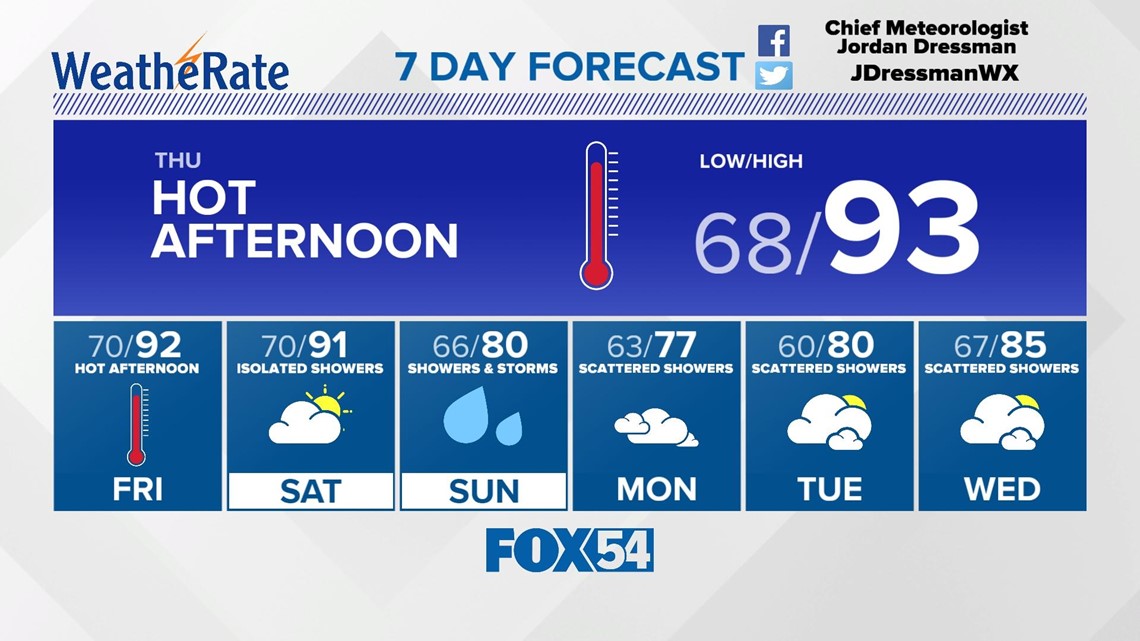 Your Tennessee Valley Weather Pics