HUNTSVILLE, Ala — Another cold front moved through the Tennessee Valley late this morning and early this afternoon which reinforces this fantastic weather pattern. This weather pattern involves plenty of sunshine, no rain, and no humidity. This really will be a treat for us across the Tennessee Valley given that a weather pattern like this is not very common when you consider the fact that it's Mid-June and Summer starts in five days. The lower Dew Points will stick with us through the remainder of the work week!
The clear sky from this afternoon should continue this evening allowing temperatures to drop into the upper 50s and low 60s. Some in the more rural locations may be fine giving the AC a break tonight.
**What's the weather look like where you live? Text your weather photos to (256)382-2692**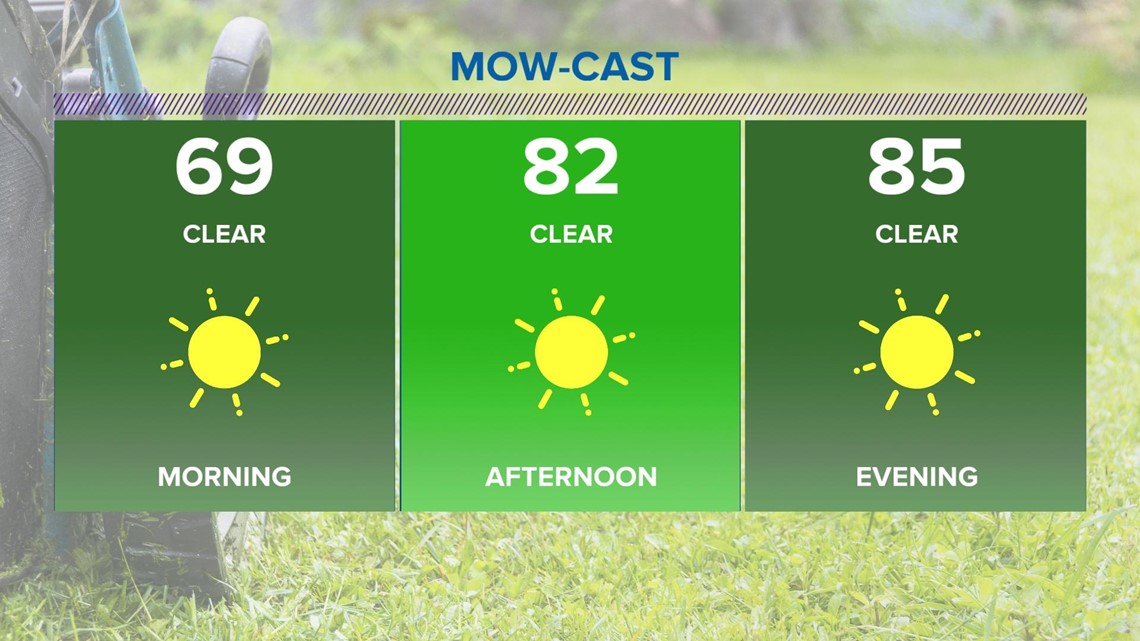 Not only will Dew Points be in the low and mid-50s on Wednesday, but temperatures will also be below average. I expect many of us will only finish the day in the mid and upper 80s.
This dry weather and sunshine should stick with us beyond Wednesday into Thursday and Friday as well. Unfortunately, as we approach Father's Day weekend we'll see some rain build back into the Tennessee Valley thanks to some potential tropical activity.
The Tropics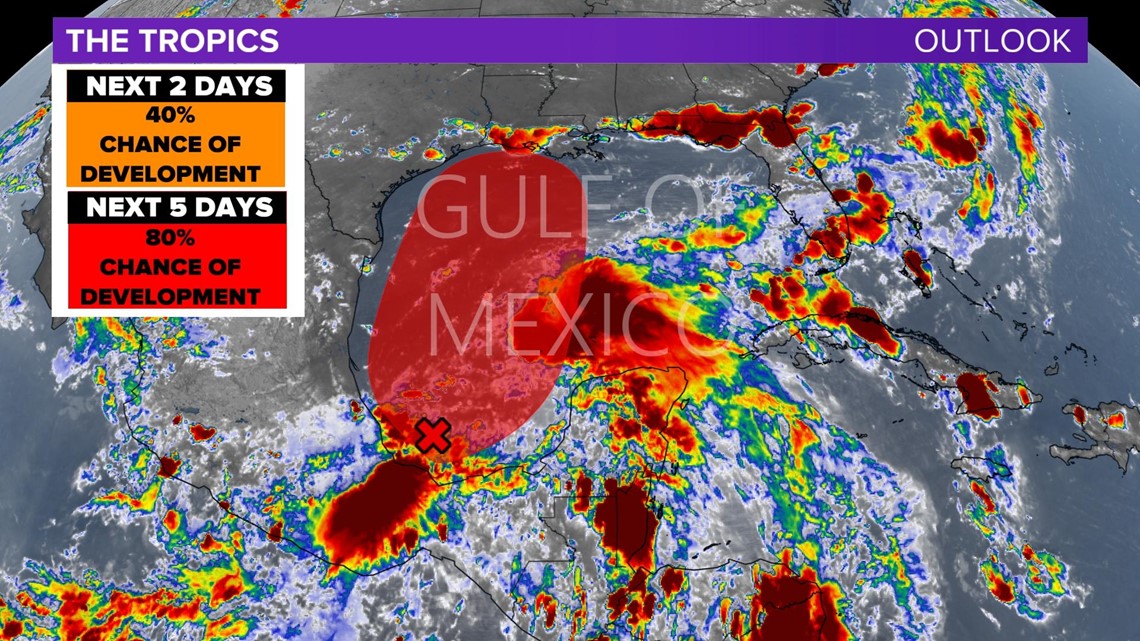 We're watching a semi-organized area of low pressure that is moving into the Gulf Of Mexico. This area has a 40% chance of further development in the next 48 hours and an 80% chance of further development over the next five days.
If this area brings rain to the Tennessee Valley, it would arrive late Saturday. There are several questions regarding the timing so that's something we'll continue to watch over the next few days.