HUNTSVILLE, Ala. — Another sunny day in store for us that will aid in our temperatures warming into the low to mid 80s for today, making today another above-average day, temperature wise. Enjoy the sunny and dry conditions for today though because all of this changes come tomorrow.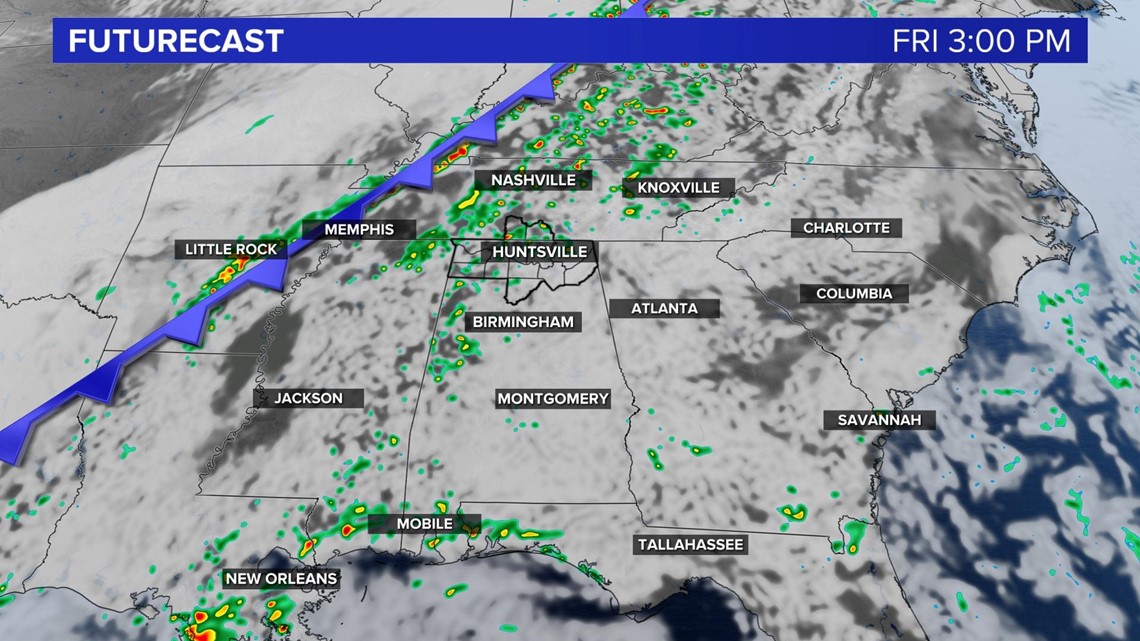 Another cold front will come through early Saturday morning that will bring rain chances before it and after it, early Saturday morning. A few rain showers could also be possible for Friday night football, too. The cold front won't have much effect on our temperatures, though. Temperatures will be staying relatively warm and above average.
Rain chances will diminish for the weekend, leaving us with partly cloudy skies for Saturday and mostly sunny skies for Sunday with temperatures in the upper 70s to lower 80s.