HUNTSVILLE, Ala. — The Storm Prediction Center has shifted much of the severe weather risk for this afternoon to the south. Much of the Tennessee Valley is under a slight risk now (level 2/5) with the exception of portions of Madison, Marshall, and Jackson counties, which are under a marginal risk (level 1/5) for severe weather.
A tornado watch still remains in effect for Marshall, Cullman, Morgan, and DeKalb counties until 4:00 PM this afternoon.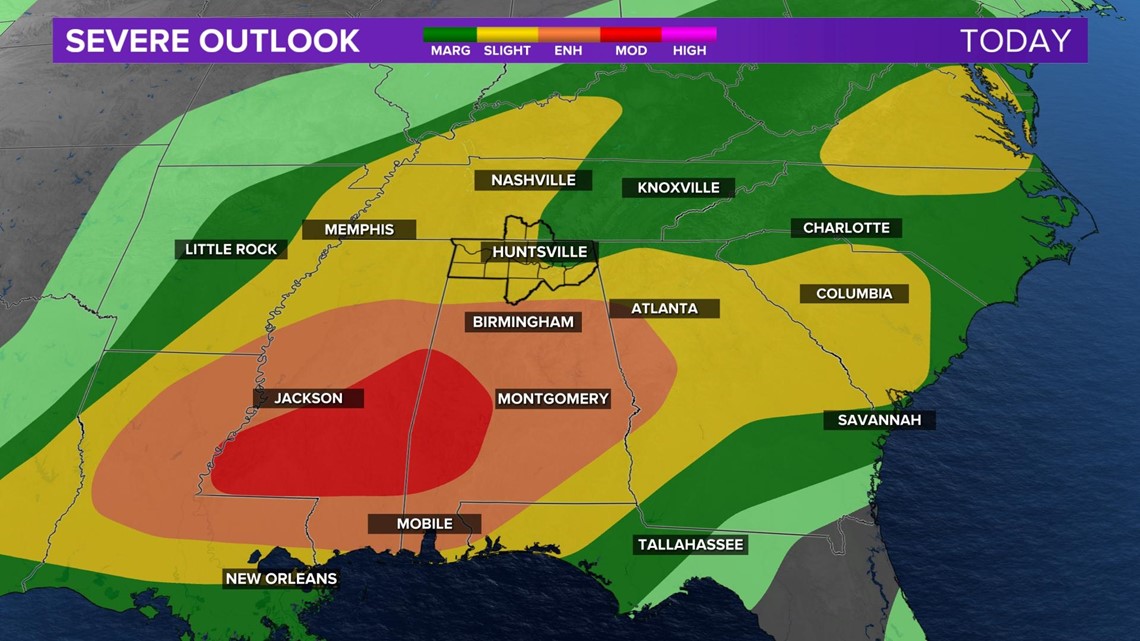 The rainfall we experienced earlier this morning has stabilized the atmosphere some, which is why the severe risk has been shifted farther to the south. A moderate risk has now been issued for portions of central Alabama and southern Mississippi.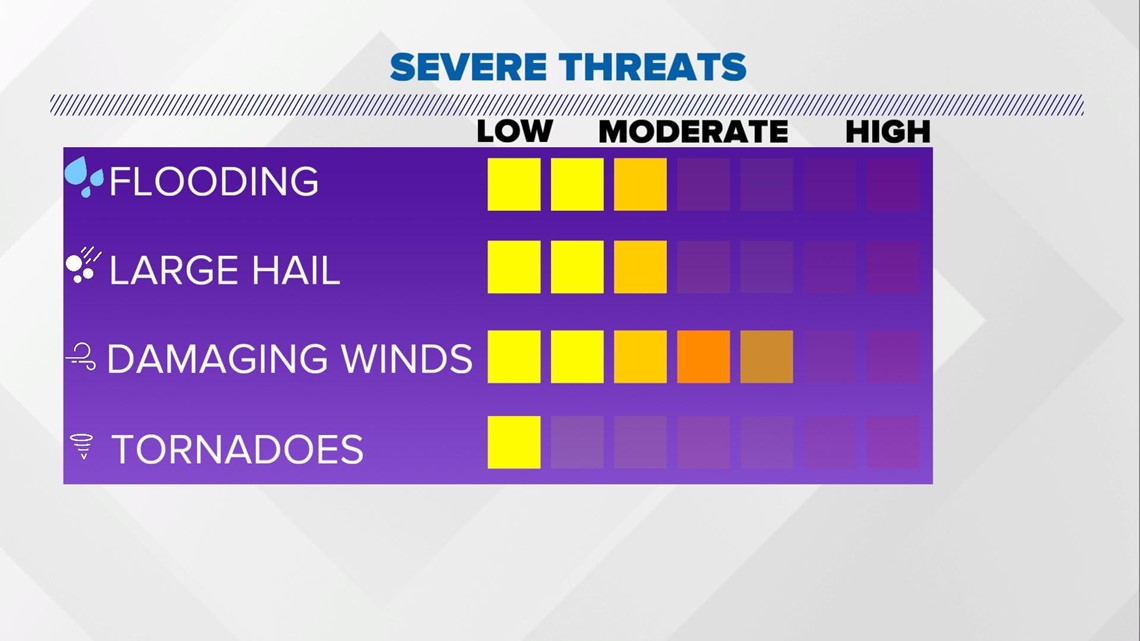 The severe threats remain unchanged for this afternoon, with damaging wind gusts up to 60 MPH, large hail, and flooding the main concerns. Heavy rainfall has already prompted some flooding issued throughout the Valley, and as the second round of storms moves through, the flooding threat will increase.
While the tornado threat is relatively low for this afternoon, it does not remain zero. An isolated tornado or two is possible, but it will be short-lived in nature.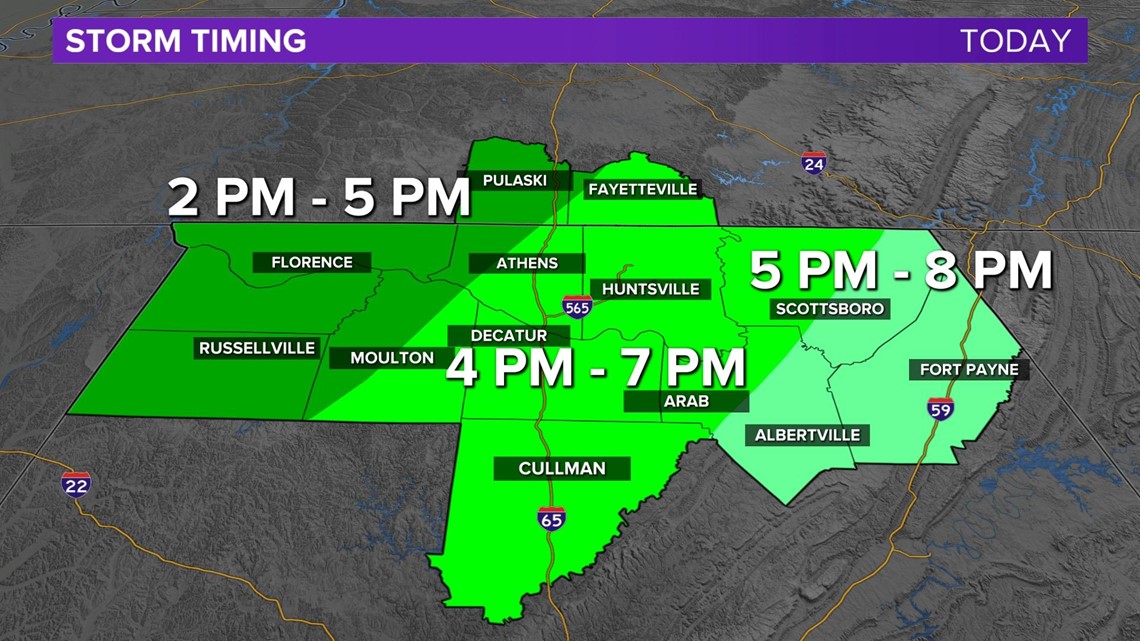 The second round of storms is expected to move through ahead of the cold front around 2 PM for Lauderdale, Colbert, and Franklin counties. The central areas of the Tennessee Valley (Cullman, Morgan, Madison, Limestone, and Lawrence counties) can expect storms to arrive around 4 PM and the eastern side (Jackson, Marshall, and DeKalb counties) can expect storms around 5 PM. The threat for severe weather should be out of our viewing area by 8 PM.
Make sure you have the WZDX app downloaded as a resource for any active warnings as well as have multiple ways to receive warnings if they become issued.